The spread of the coronavirus hasn't yet slowed in South Carolina. Flu season is coming. A double-digit number of deaths is still being logged each week.
In other words, the state's public health situation remains precarious. But with the number of daily cases on a slight downward trajectory and overhead costs mounting by the month, many owners of Charleston area restaurants which haven't offered standard service since the start of the pandemic are now reassessing their stopgap positions.
Five Loaves Cafe, for example, decided to shutter its downtown Charleston location this weekend. On the other end of the spectrum, Fresh Future Farm on Monday night sent out a notice saying its farm store will reopen this week after being closed since March: Despite having the option of delivery service in the interim, "Customers kept telling us they miss the store," co-founder Germaine Jenkins said. 
Here's the latest on which local restaurants are plotting a return and which have decided to close down forever:
Caviar & Bananas (Airport location)
Current status: Closed
Reopening plan: Sometime in October
Charleston International Airport on April 7, at approximately the height of lockdown, saw 165 passengers. Even if every single one of them had purchased a latte or spinach salad, it probably still would have qualified as a rough day for Caviar & Bananas' typically busy airport location.
While traffic hasn't returned to normal levels, Caviar & Bananas CEO Joe Caradonna said he's heartened by reports that it's climbing each week. He recently met with store operator Delaware North, and the teams agreed to an October restart "if all goes as planned."
"This recent news of reopening has us all very excited," Caradonna said. "The extra boost of income will be crucial for Caviar & Bananas as we enter the unpredictable holiday season."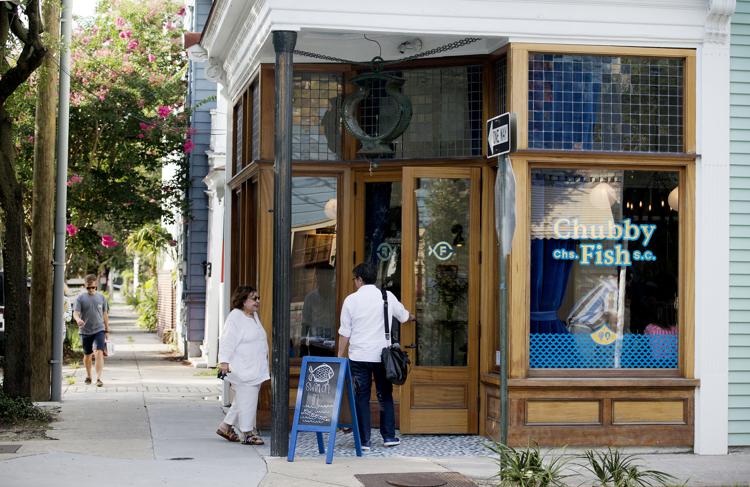 Chubby Fish
Current status: Open for private dining
Reopening plan: In the distant future
At 1,300 square feet, Chubby Fish can't arrange guest tables in socially distant fashion without driving down its nightly customer count to just a few parties. So the Cannonborough-Elliottborough restaurant took a proactive approach in August, switching to private dinners exclusively for the duration of the pandemic.
"We tried the takeout thing but realized it was not sustainable," chef-owner James London said. "Private dining allows us the opportunity to remain creative and survive until we can reach the other side of this thing."
Dinners consist of six to eight seafood courses, plus wine pairings. To learn more about pricing and availability, email info@chubbyfishcharleston.com.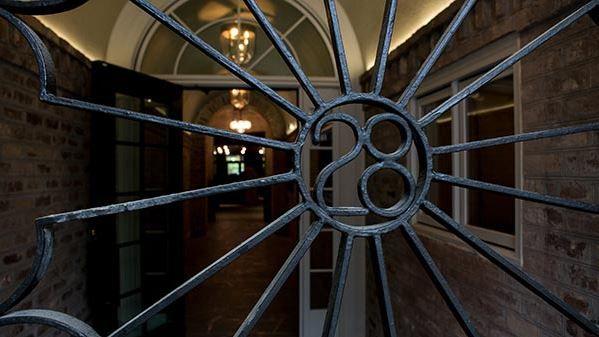 The Establishment
Current status: Closed
Reopening plan: In the distant future
On the day that Gov. Henry McMaster ordered the closure of dining rooms statewide, The Establishment posted on Instagram a photo of an anniversary cake it had served the previous weekend. It was the last sighting of food from the Broad Street restaurant.
In May, The Establishment projected it would reopen after Labor Day, "based on when we feel we can open safely for our customers and there is enough demand to operate a fiscally responsible business."
But spokeswoman Betsy Brabham said the restaurant is now eyeing 2021, "dependent on a significant drop in COVID infection rates and a clear line of sight to effective vaccine strategies, which we continue to monitor."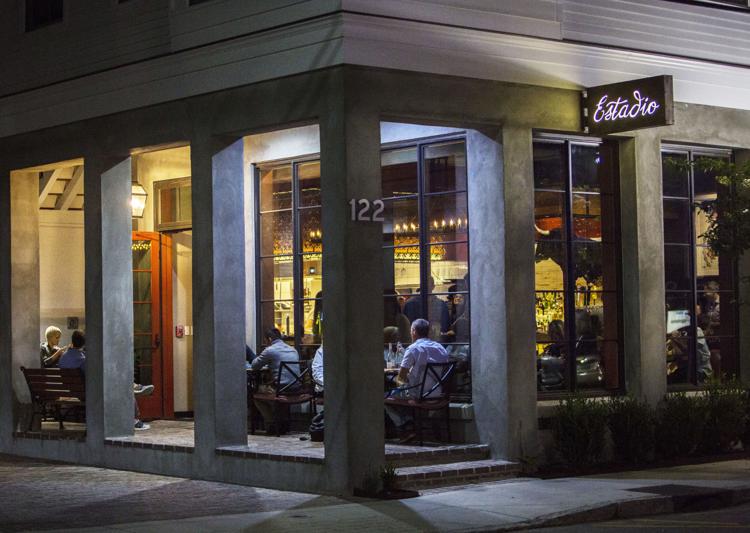 Estadio
Current status: Closed
Reopening plan: ASAP
Estadio's run as a takeout-only restaurant ended in June after one of its employees had a coronavirus scare.
"No matter how we limit our operations, we just don't feel like it is possible for us to guarantee a safe restaurant environment right now," owner Max Kuller wrote in an social media post announcing the worker had tested negative. "Out of the gravely serious safety concerns we now have for our team, guests and Charleston, we have decided it is best for us to remain shuttered indefinitely."
At this point, though, Kuller is ready to set a date for Estadio's patio service launch. All that's standing in his way is a bureaucratic snag related to the restaurant's alcohol license.
"As soon as the issue is resolved, we will be opening a much-expanded outdoor dining area, likely soon followed by a very safe, limited use of our indoor dining area," he said.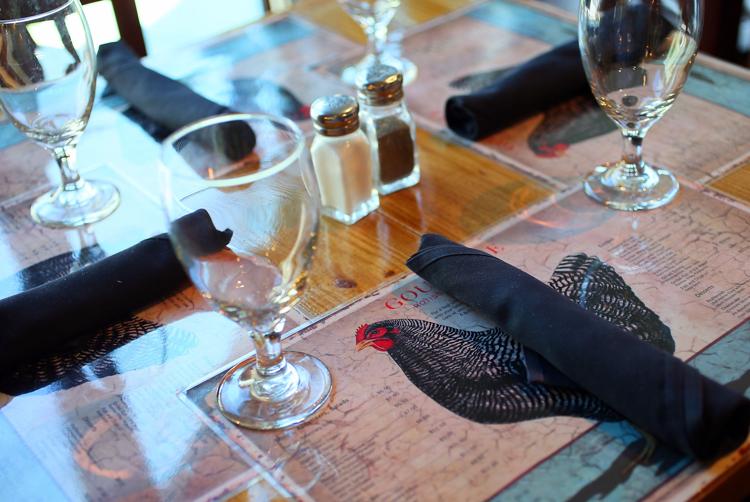 Goulette
Current status: Reopened Oct. 9
Perig Goulet, owner of Goulette, was hesitant to broadcast news of his restaurant's reopening too widely for fear of crowds overwhelming an operation just waking up after a long hibernation. He texted a few friends, who alerted fellow longtime customers.
That's all it took to reignite the neighborhood spirit of the much-missed Cannonborough-Elliottborough bistro.
"They were so happy to be there, and it was fun, you know," Goulet said of his first Friday back in business.
Goulet has scaled back the menu slightly but is serving favorites such as steak frites, lamb chops and rotisserie chicken. He's also added five outdoor two-tops and is transforming the restaurant's foyer into a retail counter featuring Goulet's vinaigrette, mayonnaise and pates.
He's also sticking with a pre-pandemic plan to offer more elaborate dishes.
"When the weather becomes a little bit cooler, I'm going to start make cassoulet, banquettes de veau, all the French classics for the fall and winter," he said.
Goulette is open 5 p.m.-8:30 p.m. Tuesday through Saturday.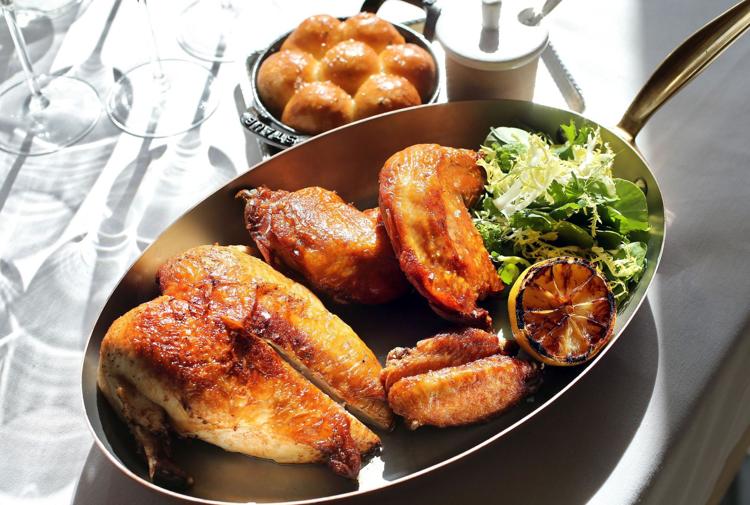 Henrietta's
Current status: Closed
Reopening plan: Sometime in 2021
Not only has The Dewberry momentarily shut the doors to Henrietta's, its signature restaurant: It recently removed all references to it from the downtown hotel's website.
But spokeswoman Elizabeth Armstrong said the restaurant is scheduled to again welcome diners in 2021.
"In the meantime, guests have been enjoying our new al fresco patio outside of The Living Room, as well as our newly expanded rooftop seating at Citrus Club," she said of The Dewberry's two bars.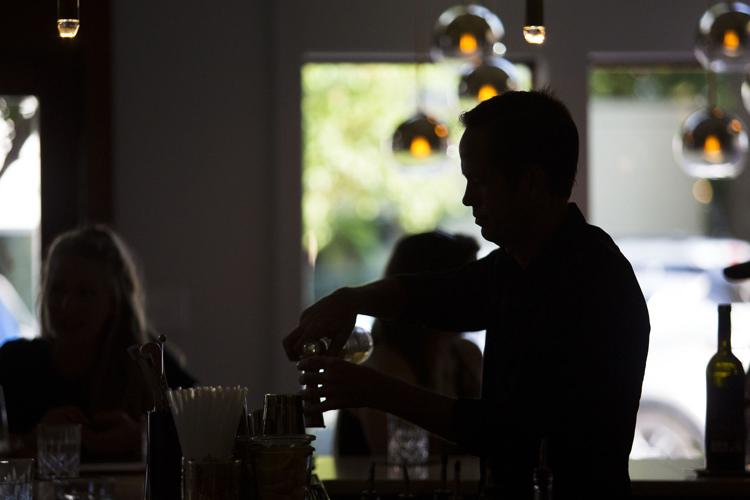 Josephine
Current status: Permanently closed
"Know anyone looking to buy a beautiful restaurant?" Josephine owner Jill Cohen half-joked in August when revealing to The Post and Courier that she'd returned to civilian life in Chicago.
After a spell selling wine and gift cards, Josephine reopened on May 26, then closed again on July 1. At the time, the wine bar teased an August return, but noted on Instagram, "We have no playbook for this."
Earlier this month, Cohen announced publicly that she'd gotten out of the restaurant game for good.
"Owning and operating a restaurant under perfect conditions is not for the faint of heart, and post-COVID, it became a non-starter," she wrote on Instagram.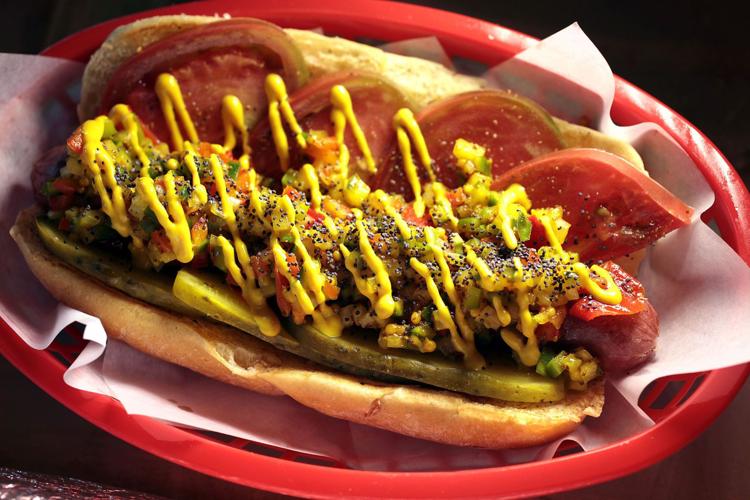 Palace Hotel
Current status: Closed
Reopening plan: Unknown
Palace Hotel experimented with takeout service for just under two weeks before the East Side bar called it quits for the foreseeable future. Representatives of Palace Hotel did not return a message seeking comment, but the bar earlier this month confirmed on Instagram that "We're remaining closed for a little longer."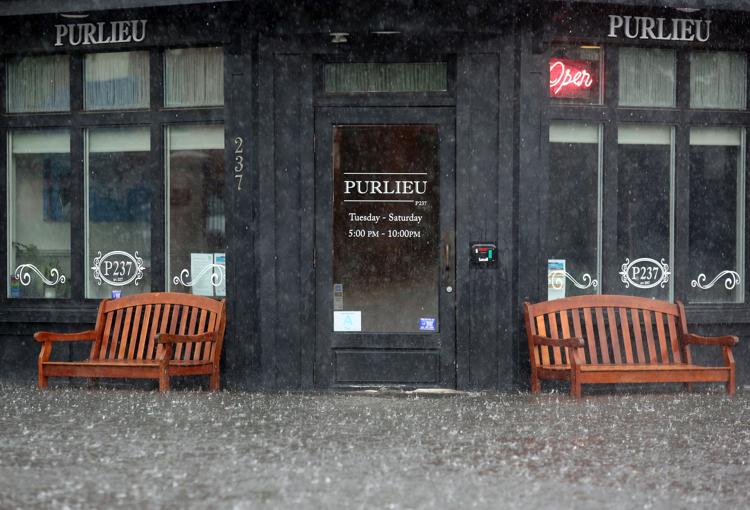 Purlieu
Current status: Closed
Reopening plan: Unknown/Unlikely
Purlieu's sister restaurant, Cru Cafe, reintroduced outdoor dining in June, a development made possible by the addition of a spacious new patio. In September, it brought back indoor dining, albeit with only four tables.
By contrast, Purlieu hasn't served a takeout meal since early August.
"Unless we get some relief we will have issues moving forward with this concept," owner John Zucker said.
Namely, space surrounding the West Side neighborhood restaurant is tight, so Zucker can't create an al fresco dining area to compensate for the indoor tables he'd lose to social distancing. Additionally, he's reluctant to invest in capital upgrades when the future is uncertain.
"We have never had debt and will control any debt moving forward very carefully," he said. "We also were able to get approved for the EIDL loan at Cru Catering and Cru Cafe, which helped both companies moving forward, but because of an SBA error we were denied at Purlieu."
That denial, he said, "has also hurt our chances for a reopening anytime soon, if at all."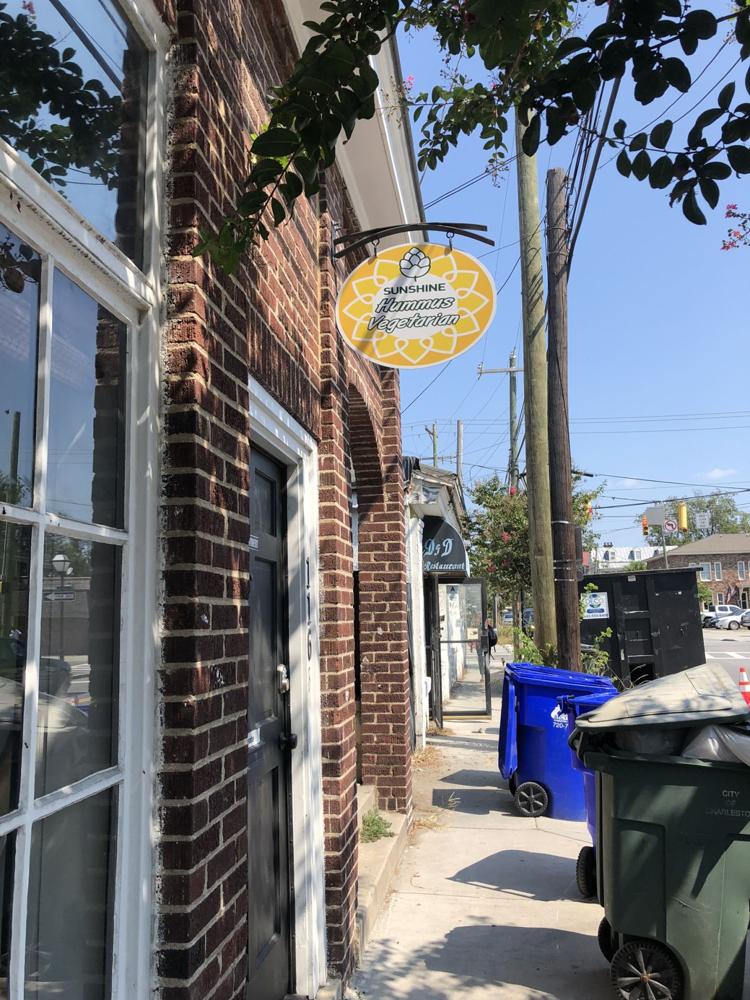 Sunshine Hummus
Current status: On the cusp of permanent closure
Unlike many of the restaurants on this list, the takeout-oriented Sunshine Hummus didn't try to sit out the dodgiest months of the pandemic. Yet even the combination of dine-in, pickup and delivery couldn't generate sufficient sales to keep the New York City import afloat. One year after opening, Sunshine is slated to close.
"Our goal was to open a unique restaurant in Charleston with awesome fresh and healthy creamy hummus with fluffy pita bread," owner Ori Barziv said. "In this mission, we succeeded."
But the restaurant couldn't surmount the challenges posed by the COVID crisis, Barziv said. He plans to conclude service within the next few weeks, although he declined to specify a date.
"We'd like to believe we'll be back one day," he said. "We love Charleston and the people here."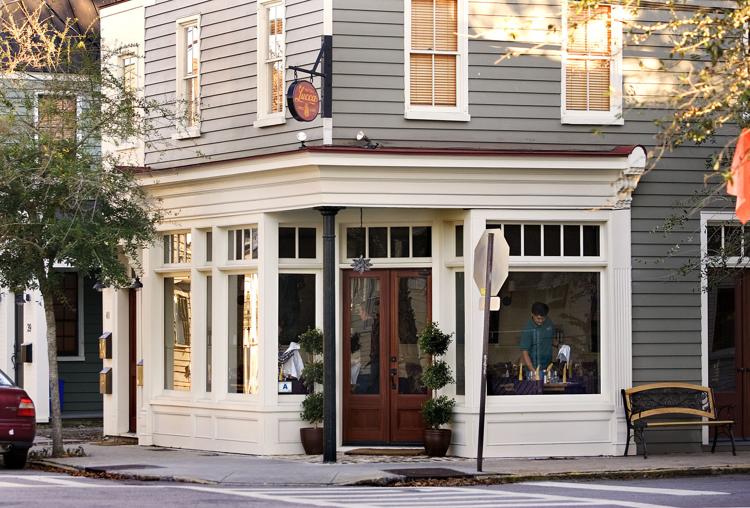 Trattoria Lucca
Current status: Closed
Reopening plan: Unknown/Unlikely
Representatives of Lucca did not return messages seeking comment, but it appears the celebrated Italian restaurant has served its final plate of pasta.
Lucca's last public statement, dated June 6, was a euphemistic Facebook post reading, "Unfortunately we are still currently unopen and not taking any reservations. We will post any updates."
In August, an impatient fan posted in response, "Will you reopen?"
About a week ago, the Trattoria Lucca account offered an answer: "No, I'm sorry."
Regardless of the outcome at Lucca, downtown Charleston's Italian restaurant landscape appears up for revision: Neither Fulton Five nor Pane e Vino have offered any social media signals of their long-range plans, although a man who answered the phone at the latter restaurant, saying he just happened to be in the building, indicated reopening wasn't out of the question.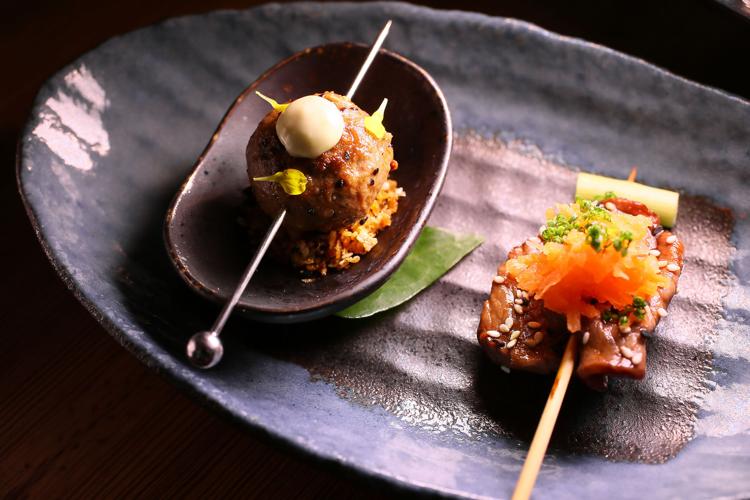 Wild Common
Current status: Open for private dining
Reopening plan: Wednesday (Oct. 14) 
Wild Common in late September experimented with inviting the public into its dining room, or at least the members of the public who could afford to drop $85 on a five-course truffle supper. But the restaurant hasn't kept regular hours since July, when it halted indoor and outdoor seating.
That changes on Wednesday, with the restoration of "indoor and outdoor dining options, at timed and limited seatings." The new fall tasting menu (which is now the only ordering option) includes poached scallops with pumpkin ravioletti and beef tenderloin with potato puffs; it's priced at $65 per person.
Seatings are scheduled hourly from 6 p.m.-8 p.m. Wednesday through Sunday, with an additional 9 p.m. seating on Friday and Saturday nights.