After running (or watching) the Cooper River Bridge Run, where are you going to celebrate? 
Along with the Finish Festival in Marion Square, a slew of downtown Charleston bars and restaurants are opening early (early as in 9 a.m.) Saturday to host post-race parties. 
(Outside of these planned festivities, Charleston offers plenty of places to grab a beer or pizza and see live music this weekend.)
Read on for a list of places to party after the Bridge Run. 
The Alley 
You're in for a prize if you're one of the first 50 runners to arrive at The Alley's post-race party at 131 Columbus St. The fun starts at 9:30 a.m. with live music by Keys & Company, a Bridge Run food menu including breakfast spring rolls and shrimp and grits and drink specials such as $5 Bloody Marys, $3 mimosas and $6 Tullamore Dew Irish Coffee. Plus, you can always bowl a game or two. 
Bridge Run Block Party
Head to the corner of Rutledge Avenue and Mount Pleasant Street for the Bridge Run Block Party. The event is hosted by Rutledge Cab Co. and Container Bar and features live music by members of The Blue Dogs and food and drink specials. Bring your running bib to get $1 off drinks on the cocktail menu. Proceeds go toward I Got Legs.
Run to the Roof at The Vendue
If you're looking to celebrate on a rooftop bar, check out The Venue's "Bridge Run Unofficial After- Party." Drink and food specials will be available starting at 10 a.m. at The Vendue, 19 Vendue Range.
Biergarten Bridge Run Bash
Bay Street Biergarten's Bridge Run Bash at 549 E Bay St. is set for 10 a.m. to 5 p.m. and includes deejay music, Bloody Marys, a mimosa bar, $15 buckets of Michelob Ultra, pop-up shops from HyLO and Fleet Feet, as well as an outdoor 360-degree pop-up bar.
Fatty's Beer Works
Specials such as $4 pints and $1 CBD sparkling water are on tap for Bridge Run participants during a post-race party at Fatty's Beer Works, 1436 Meeting St. It's from noon to 10 p.m. and also includes deejay music, starting at 1 p.m. and vendors such as Threads Todisco and Peachy Keen Creations.
Palmetto Brewing
You'll find ax throwing, ice cream, barbecue, live music and, yes, craft beer at Palmetto Brewing, which opens at 10 a.m. for post-race festivities. Cirsea Ice Cream will be on site, starting at 11 a.m. and High to Lowcountry BBQ will start serving food at 4 p.m. Plus, the brewery at 289 Huger St. will be releasing its Apricot Sour.  
Tradesmen Brewing Company
There will be lots of celebrating happening at Tradesman Brewing Company. The brewery will be commemorating its fifth year in business starting at noon, and will later team up with Fleet Feet Mount Pleasant to host a Bridge Run after-party from 4-6 p.m.  
O-Ku
O-Ku, 463 King St., is hosting a Cooper River Bridge Run Lunch, featuring sushi, sake Bloody Marys and mimosas, from 10 a.m. to 2 p.m. 
The Macintosh
If you fancy beer and barbecue, then check out The Macintosh's Blues Brews & BBQ feast starting at 10 a.m. featuring bluegrass music and a limited food and drink menu at 479 King St.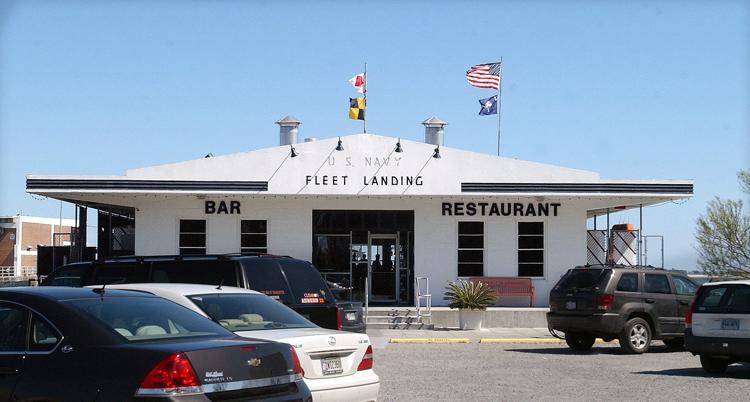 Fleet Landing
For those looking for a waterfront view, Fleet Landing Restaurant & Bar, 186 Concord St., is also opening early for "post bridge run shenanigans." Starting at 9:30 a.m., the restaurant will be serving lunch, brunch and Bloody Marys, among other specials. 
Revelry Brewing
Revelry Brewing, 10 Conroy St., will be opening at 10 a.m. for their Bridge Run after-party, featuring $5 drafts and cans and $8 16-ounce bottles from The Hold. The mobile eatery Tobo Sushi will be on site with Latin-inspired tacos, a variety of rolls and appetizers. 
Home Team BBQ
The after party at Home Team BBQ, 126 Williman St., starts at 11 a.m. Freehouse Brewery will be on site with craft beer. 
Parcel 32
Head to Parcel 32, 442 King St., for a "fuel up brunch" starting at 9 a.m. The brunch featuring the restaurant's special Sunday brunch menu and cocktail specials.
The Recovery Room
Looking for a late-night stop? The Recovery Room, 685 King St., is hosting a Bridge Run edition of its weekly Celebration Station series. The party starts at 11 p.m.