Charleston finally lost out to Nashville in the battle for Sean Brock's heart. The celebrity chef announced earlier this week he is cutting ties with McCrady's, McCrady's Tavern and Minero.
While Brock remains the "founding chef and culinary advisor" to the Husk restaurants in Charleston, Savannah, Greenville and Nashville, his main focus will be "future endeavors" in Nashville, according to a statement released by Neighborhood Dining Group.
Brock has not yet said what he has in mind.
Don't be surprised, says fellow chef and friend BJ Dennis, if Brock opens a vegan or health food restaurant. The chef partly responsible for the late aughts' lardcore movement became interested in healthful eating while dealing with an autoimmune disease. In April, Bon Appetit wrote about his health regimen that included granola and fruit for breakfast, a salad for lunch and a non-dairy gluten-free dinner with meat and heirloom grains.
Like most members of Charleston's culinary community, Dennis wasn't surprised by Brock making the move to Nashville official. "He was already gone," Dennis says. "It was always Nashville before Charleston."
Now, he says, it's up to Charleston to carve out a dining culture that isn't centered on Brock and his endeavors. Dennis believes the current moment could present an opportunity for the city to embrace the region's growing diversity and examine its debt to residents with deep roots here.
"Brock was only invested in Lowcountry food and local food culture for a short period of time, but that culture is still here and it's not going anywhere. And people are hungry for it," he says.
Sara Clow, general manager of GrowFood Carolina, echoes Dennis: "As the demographic continues to diversify, how do we bring those other cultures into the framework to make sure that it's a vibrant food scene?" she says. "Charleston hasn't embraced the Gullah culture that's existed the whole time or the other folks coming in from all over the world. I know Indian people here. Can't we get a decent Indian restaurant?"
To Dennis, Husk set a precedent that was both good and bad. While it brought international attention to the culture, he says, "To me, after that, Southern food was a flatline. ... But we still here. We still strong."
Dennis hopes to see other natives set up shop and represent their local stories and not just black cooks. "Where's the French Huguenot kid? I wait for another Geechee chef to be representing. I don't want to be the only one."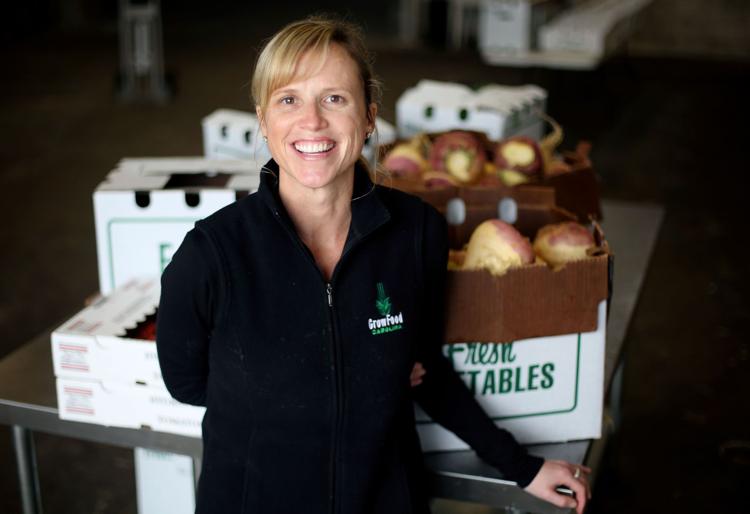 He sees a wave of black chefs embracing their culture across the nation with chefs like David Thomas of Ida B's in Baltimore, Edouardo Jordan of Junebaby in Seattle and Kwame Onwuachi at Kith and Kin in Washington, D.C., going back to their culture to tell their personal stories. 
"The whole movement is just starting," he says, and he hopes to see it happen in Charleston where he says his people have not been welcome at the table. "I think we're going to see a culture change with more inclusion. We're pushing for it."
Brooks Reitz of Little Jack's Tavern and Leon's Oyster Shop agrees that more diversity is the next big step Charleston's food scene needs to make. "Telling the story culturally of the people who live here, not just the white story, but the black story," he says. "BJ does his pop-ups but we still don't have the next big wave of that food. Who's going to carry the torch?"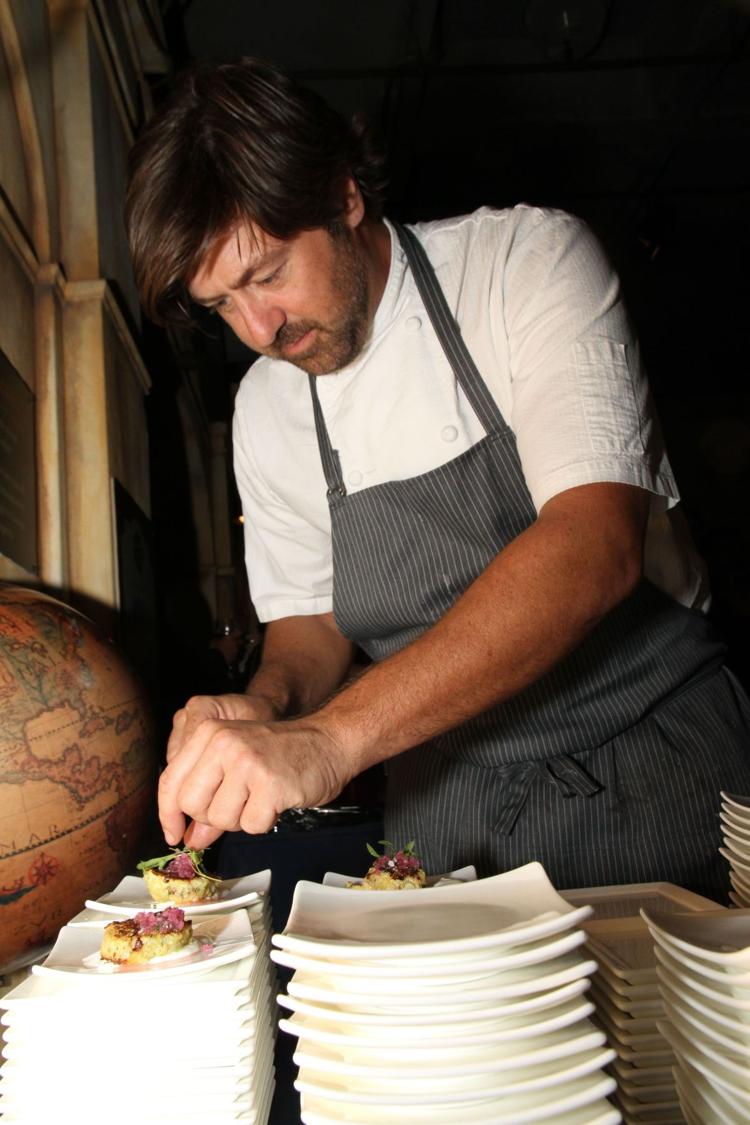 Moving Charleston's dining scene forward will take more than one celebrity chef, insiders agree. It's not just a matter of shifting the spotlight from Brock to, say, Dennis or Rodney Scott, the whole hog pitmaster who this year won the James Beard Award for Best Chef Southeast. Skyrocketing property values, labor shortages and the building boom have pinched everybody. 
Clow says Charleston is very different from when she first arrived seven years ago.
"We are at a pretty critical time in our growth and that relates to every industry," she says. "I think everybody is feeling the pinch of labor. There is a stark difference at the level of customer service, not at the top top, but at the mid-level. You used to get amazing customer service everywhere and that's not the case anymore."
Reitz is in the final stretch of opening his third restaurant, a pizza and pasta restaurant called Melfi's across the street from his two other spots. He thinks opening a large restaurant based on a chef's concept is a huge risk these days.
"Chef-driven places seems to be getting smaller because those people need to own and operate, and in order to do that it has to be a 30-40 seat restaurant," he says. "Restaurants like Chubby Fish, Bar Normandy, Xiao Bao Biscuit, Tu." The recent closure of Spero and the failure of Scarecrow are examples of the difficulty of opening in this market.
Mike Lata (FIG, The Ordinary) expects to see an adjustment with more restaurant closures in the near future.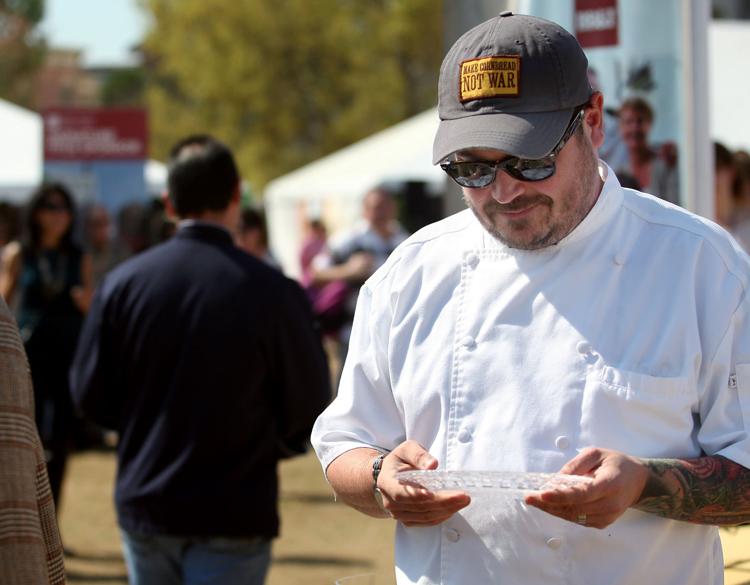 He says his group is turning inward at this time to make sure they are operating at the highest level and taking care of their employees. Currently, the big shift he's dealing with is in the clientele, which is more demanding.
"Everybody wants their experience to be personalized," he says. "You can see it across menus nationwide with vegan and gluten-free options. Restaurants have to be very accommodating. It's less an art form and more of a business. ... We have special requests all the time and sometimes it's difficult to stomach because you worked really hard on a dish."
Of course, if Dennis is right, Brock could soon be in the business of developing those vegan and gluten-free menus. But Lata doesn't think Charleston restaurants need to take that tack in order for the scene to remain vibrant.
Ultimately, he says, restaurants and all service industries are suffering from the labor shortage, but that's a symptom of a growing city and industry. "People are still coming here to eat and drink great wine and they're not afraid to order the offbeat, exciting items on the menu."