Here's yet another ritual disrupted by the coronavirus: At the end of every year, food writers have to take stock of everything that's occurred over the past 365 days and come up with some kind of overarching theme to hold together all of the disparate developments.
For instance, when I surveyed the scene in December 2019, I was struck by the downsizing occasioned by high rents and staff shortages: I told Eater Charleston that the headline we were most likely to see in 2020 was "Popular chef scraps plans for massive new restaurant; will instead open unmanned small plate vending machine."
I wasn't totally off base, but obviously missed what turned out to be the only story of 2020, at least in restaurant terms. Nobody has to think too hard or get too clever to realize that the devastation wrought by the pandemic defined the food-and-beverage industry this year and stands to define it for years to come.
Still, even if the meaning of 2020 is painfully clear, it's still worth reviewing what happened in the local hospitality sector, since COVID also has a knack for making a mockery of time.
Has it really been just two weeks since Blossom closed its doors? Or did that restaurant shutter roughly 1 million years ago? To help you keep it all straight, here's a brief overview of significant events and standout moments since March 17, when Gov. Henry McMaster ordered restaurants statewide to suspend on-premise service, sorted by superlatives: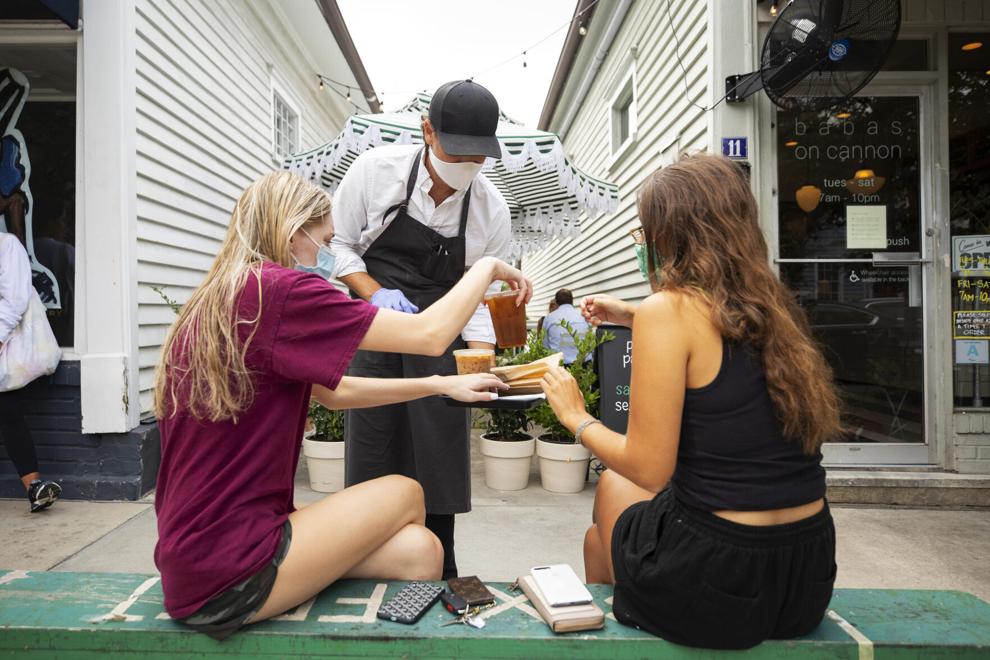 Best restaurant pivot: Restaurant owners who shifted their thinking to pantry staples and delivery in the days after McMaster's order showed the kind of creativity that distinguishes restaurants at their best: Baguette Magic, The Daily and Lowcountry Street Grocery were among the operations that endeared themselves to patrons by anticipating their needs.
But Babas on Cannon was lightning quick to come up with a nightly pasta dinner program that upheld the restaurant's prepandemic quality standards. Plus, it executed its menu while maintaining safety protocols that protected customers and employees.
Worst restaurant pivot: Maybe it wouldn't have been the worst idea if he'd gotten away with it, but the city's eaters did not respond well to learning that Coquin owner Chip Grimalda in March was selling $2 Costco frozen pizzas for $18 apiece, billing the pies as "gourmet Roman-style thin crust pizza, with house made marinara sauce and whole milk mozzarella."
Not long after the ploy was exposed, Grimalda renamed Coquin: It's now The Jetty Lobster & Raw Bar. It doesn't serve pizza.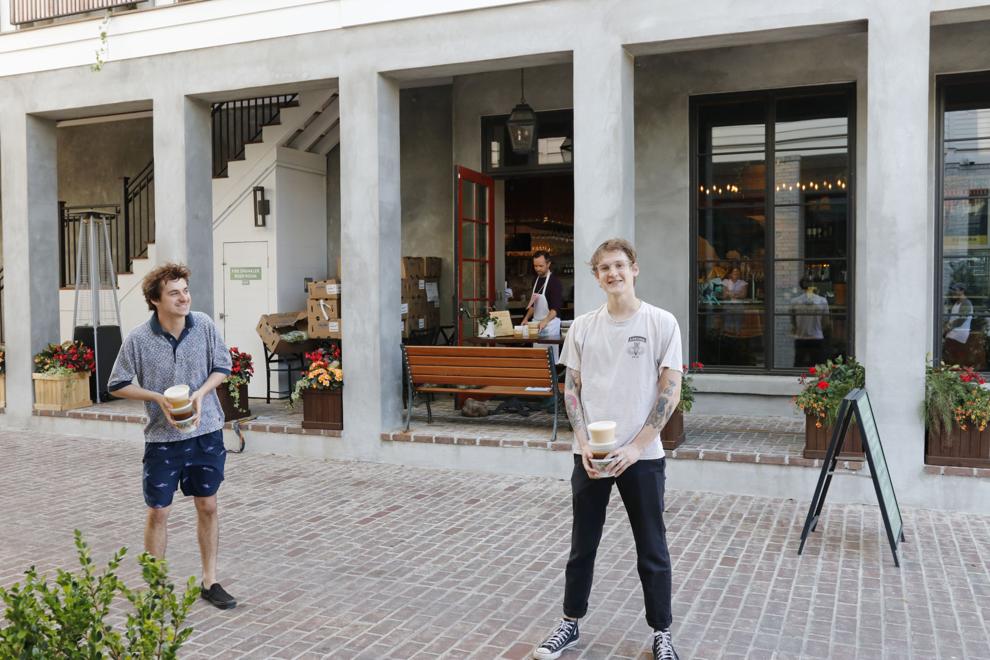 Best COVID-era energy: Understandably, most restaurant operators were too sapped by the stress of paying their employees, protecting their customers and keeping their businesses solvent to come up with specials or mess with untried innovations. A few restaurants, though, went into overdrive.
Cuban Gypsy Pantry, for example, had an admirable lockdown run, as did Ma'am Saab. Duvall Catering & Events went so far as to create an entirely new prepared meal brand, Table & Twine. Still, for outright zeal, it's hard to top Estadio owner Max Kuller zipping around town in a paella-delivery cart.
Even better, Kuller and his team kept a close eye on the COVID situation, shutting down the restaurant for a monthslong stretch when they felt they couldn't operate safely.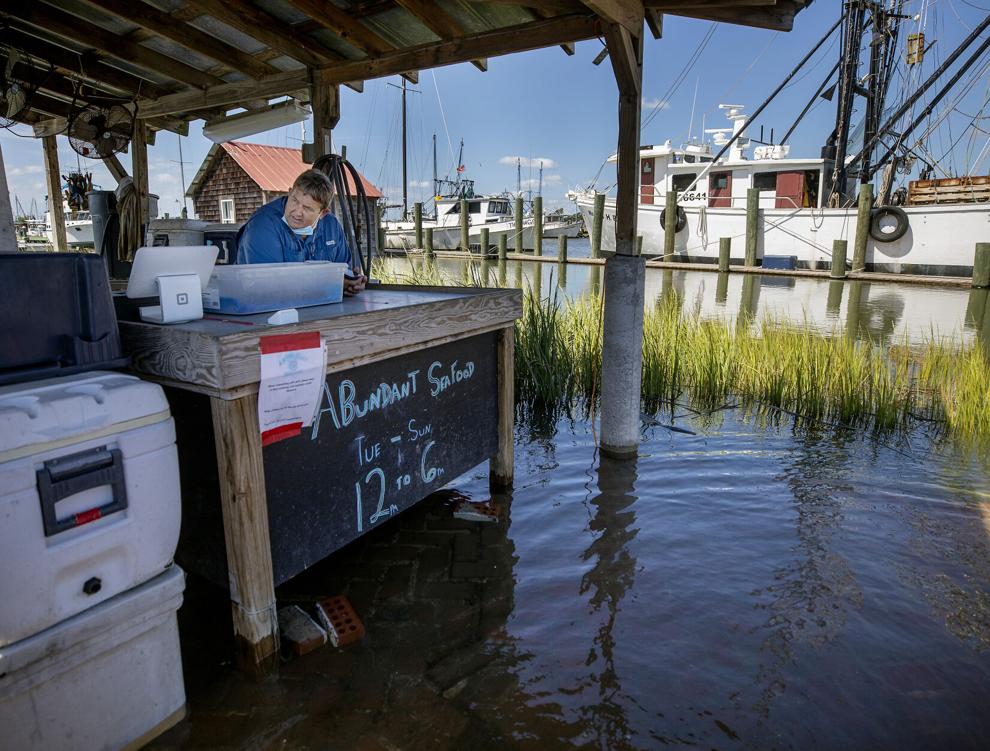 Proudest moment: The James Beard Foundation this year bungled its awards program magnificently, declaring it wouldn't reveal who won because the process was tainted by allegations of nominee misconduct. Or because a vote conducted according to the group's guidelines didn't produce enough Black winners. Or because restaurant owners had more to worry about than prizes.
Explanations mutated by the day, but none of them compensated for local finalists FIG and High Wire Distilling Co. losing their shot at national acclaim or the business boost that might have accompanied it. (Full disclosure: I am a member of the foundation's Restaurant & Chef Awards committee.)
But long before everything went sideways, the foundation selected Kerry and Mark Marhefka of Abundant Seafood as recipients of its prestigious Leadership Award, recognizing their commitment to sustainability and pioneering Community Supported Fishery program. Even though Charleston may have been denied a medal or two in 2020, the city could take pride in knowing its relationship with seafood — central to most of the Beard nominations it's collected — is esteemed across the country.
It's a shame that the Marhefkas' time in the sun was clouded by a non-awards ceremony, especially since the opening of their processing plant and retail store on March 15 was suppressed by the coronavirus crisis. Go buy some triggerfish, folks.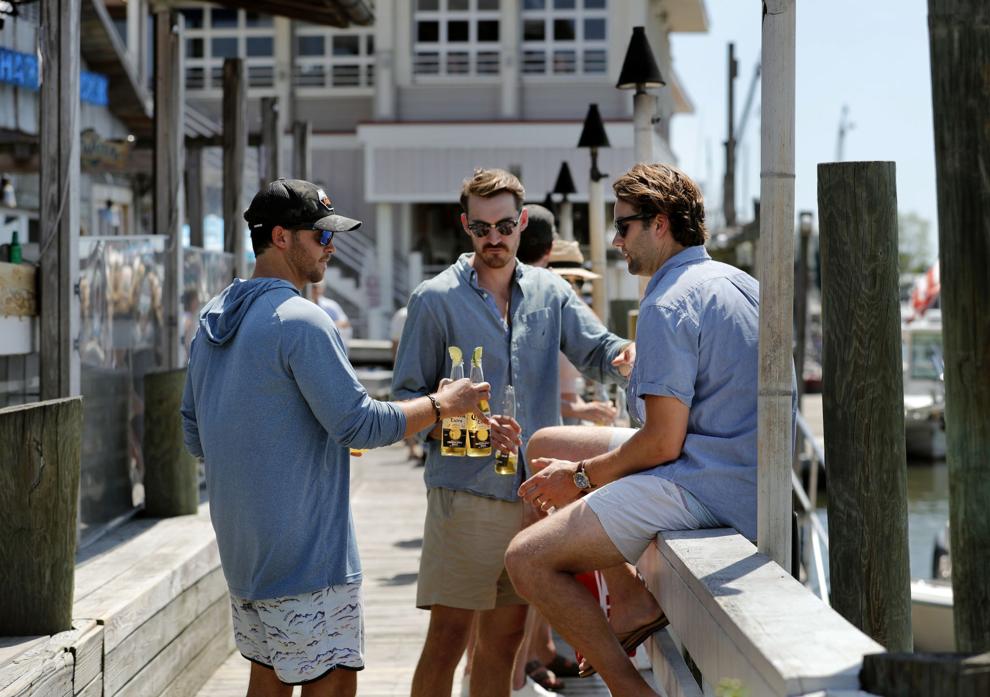 Least thoughtful demographic: Remember May 26? The Charleston area hospitality sector was just coming off a terrifying Memorial Day weekend, with customers jamming into restaurants and managers hushing up COVID cases. 
South Carolina on May 26 set a then-daily record for number of COVID deaths, with cases accelerating at a brisk pace. It was also the day that a New Yorker e-mailed The Post and Courier, explaining, "I just booked a place in Charleston (and) would love to pick your brain on restaurants to try."
Now that a mask ordinance is in place and restaurants have settled on safe operating procedures, the notion of tourists flocking to Charleston doesn't seem so threatening. But area food-and-beverage workers can tell horror stories about out-of-state COVID skeptics who swamped the city in May and June, eager to pretend the pandemic away.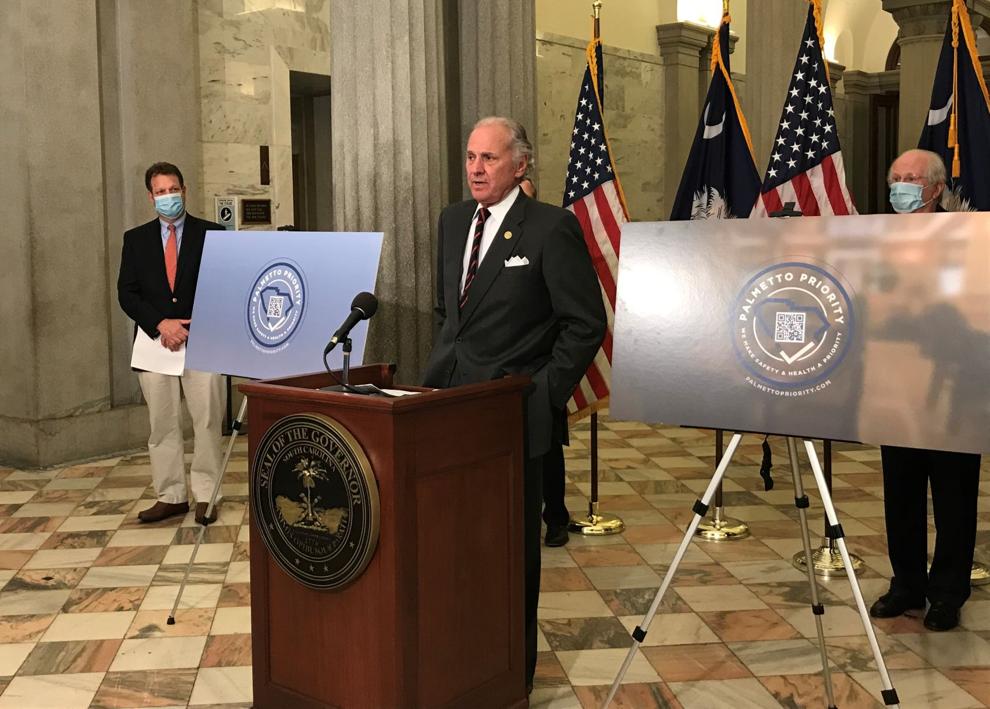 Most boneheaded PR scheme: To reassure worried restaurant patrons, South Carolina in July initiated Palmetto Priority, a voluntary safety accreditation program. McMaster's faith in the program was so strong that he said it eliminated the need to cut back on indoor dining, since Palmetto Priority seal holders were bound to follow a set of safety measures.
But, of the 1,800 restaurants that applied for the program, every one was approved. And if diners had concerns about the safety practices at a Palmetto Priority restaurant, their only recourse was to complain to the S.C. Restaurant and Lodging Association, which designed and administers the program.
The association has repeatedly denied press requests to review those complaints.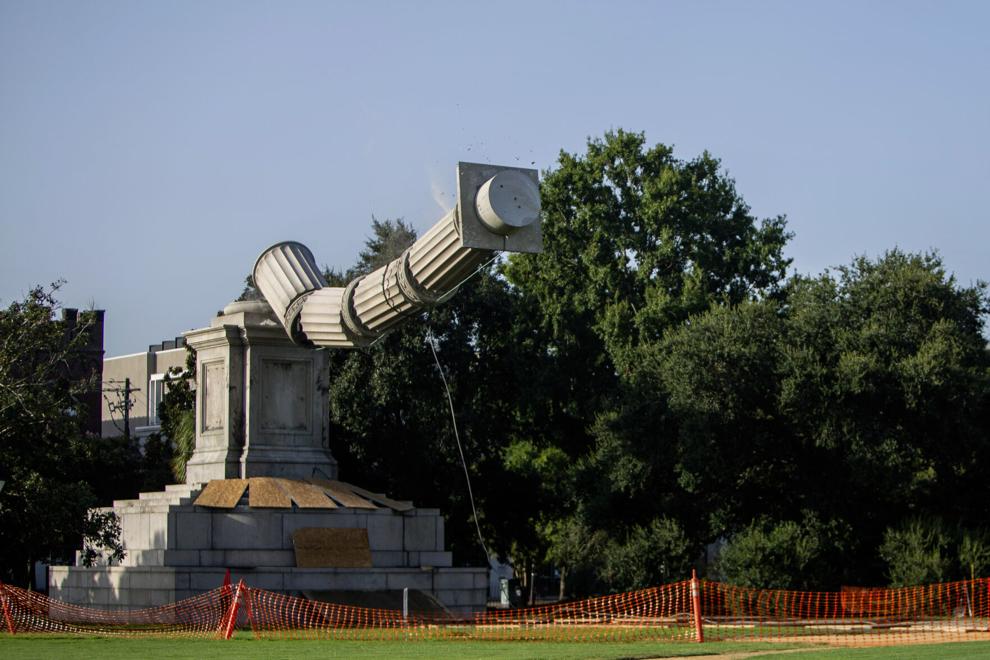 Almost-as-boneheaded PR scheme: Without a 2021 festival to plan, the Charleston Wine + Food crew found time to make several publicity blunders, starting with its "Pass the Positivity" social media campaign, providing members of the food-and-beverage community with "a platform to show their resiliency" instead of financial support.
But the organization was excoriated most severely for taking a stand against the John C. Calhoun statue only after the city signaled its days in Marion Square were numbered. As longtime removal advocates pointed out, festival organizers until recently hung a sign reading "Please respect our monuments" at the base of the statue when the yearly drinking sesh was underway.
(The festival later released a statement outlining steps it was taking "in becoming an antiracist organization," but that document has since been removed from the group's website.)
OK, one more boneheaded PR scheme: Explore Charleston chose a white-gloved hand supporting a tray as the logo for the hospitality community's commitment to safety, apparently unaware that the design harkened back to Black enslavement and servitude.
"We're on this voyage of learning and changing every day," Vice President Doug Warner said at the time, explaining the connotation didn't occur to anyone at the Charleston Area Convention and Visitors Bureau.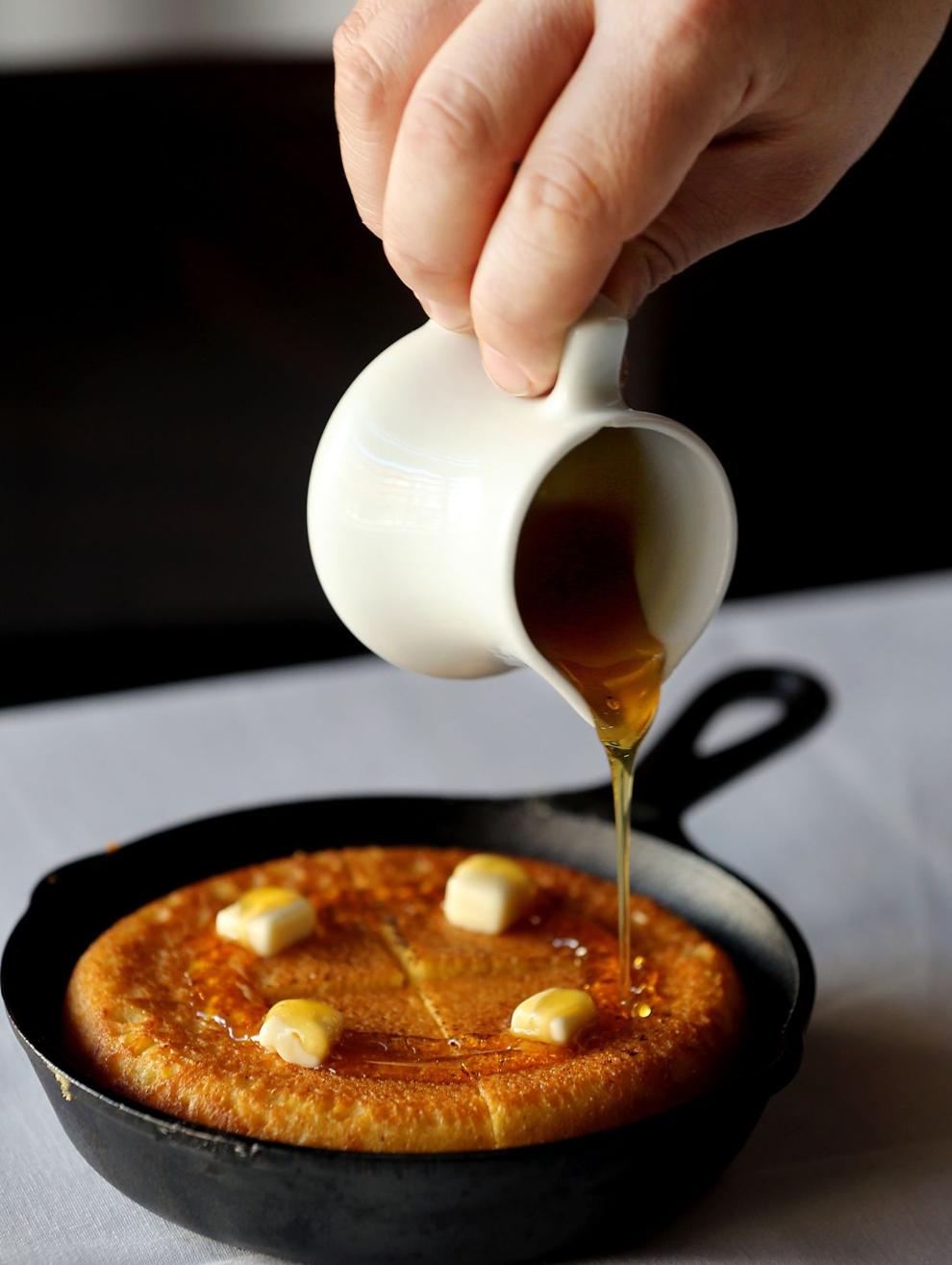 Best PR response: Best, perhaps, because it didn't smack of PR at all. Geechie Boy Mill owner Greg Johnsman responded to cultural appropriation concerns about the name of his business by changing it.
"I can sleep at night knowing I don't have a product I'm ashamed of," he said in September, announcing his company would henceforth be known as Marsh Hen Mill.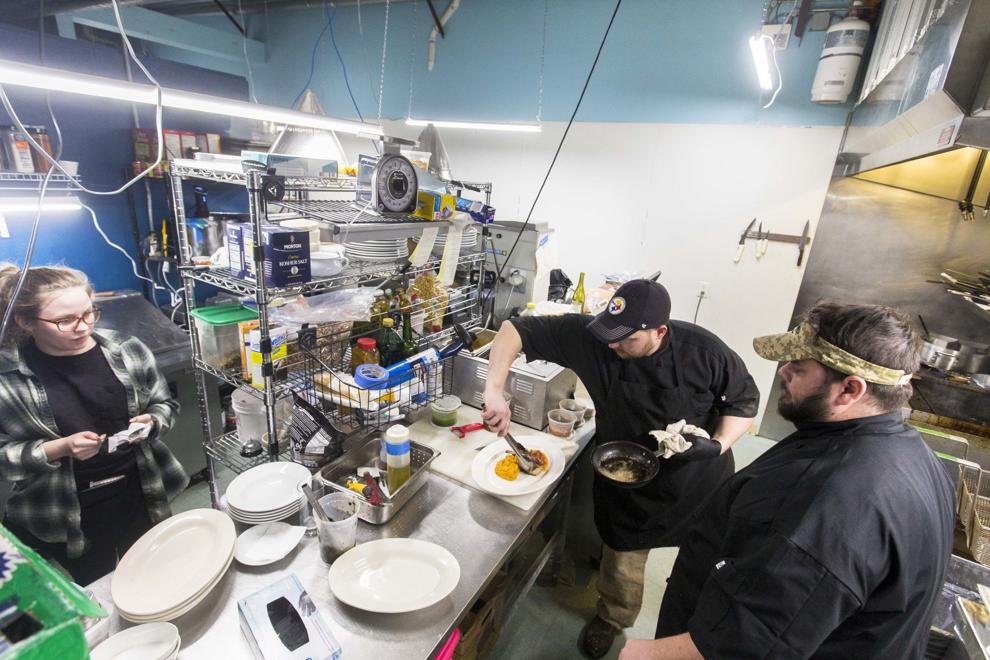 Best reason to play a small violin: Speaking of publicists, pull out your littlest bow for press agents and food journalists who had to trash every file photo depicting a restaurant worker without a mask. (I may have a vested interest in this complaint.)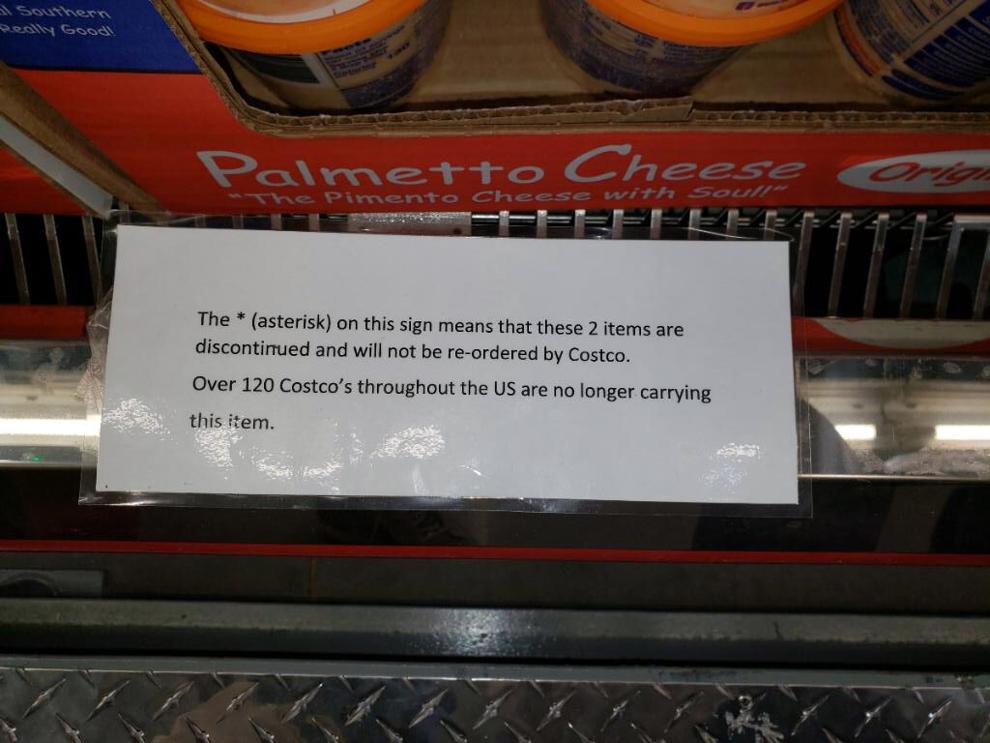 Worst use of Facebook: Facebook has helped plenty of food companies drum up business, and it's obviously an outlet for political opinions. But when the White owners of food companies use the platform to broadcast their apparent opposition to the fight for racial justice, it doesn't always end well for them.
First, Brian Henry of Palmetto Cheese on Aug. 25 labeled Black Lives Matter as a "terror organization," sparking a boycott that led to his product's removal from Costco.
Days later, Thomas Legare Jr. of Legare Farms posted, "Can we hire this young man from Wisconsin to be police chief in Charleston?" Legare was apparently referring to Kyle Rittenhouse, the Illinois teenager charged with killing two people and injuring another with a semiautomatic rifle at a racial justice protest in Kenosha, Wis.
In response, brewers and distillers who had contracted with Legare to pick up their spent grain publicly cut ties with him.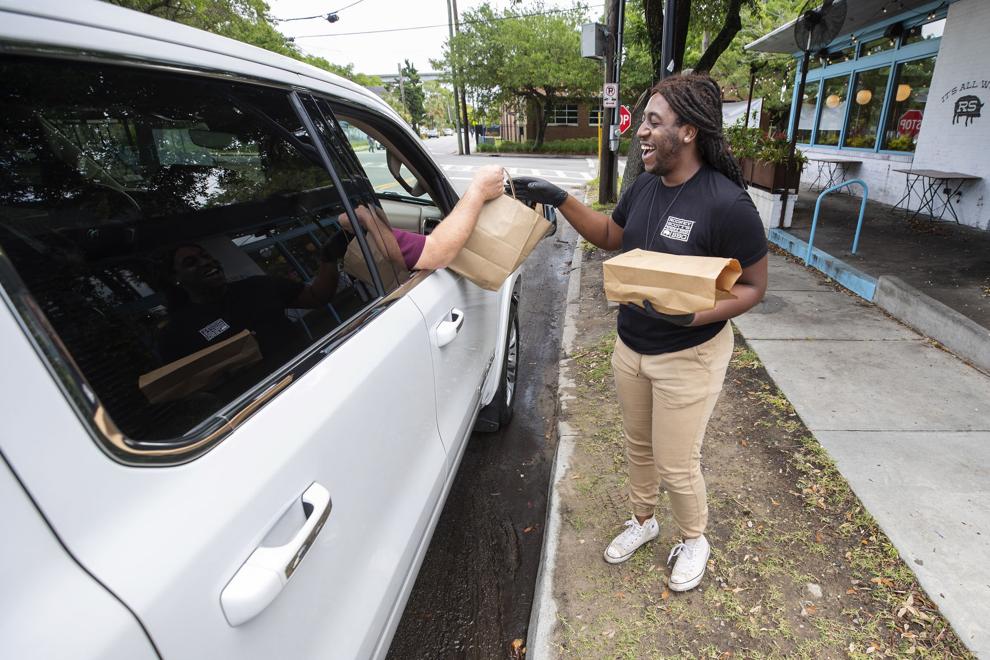 Best television appearance: It seemed like the whole world knew about Rodney Scott, until Netflix's Chef's Table: BBQ premiered in August.
Literally overnight, the pitmaster acquired tens of thousands of new fans, most of whom appeared to drive straight to Rodney Scott's BBQ. Lines of cars wound through the surrounding neighborhood over Labor Day, with drive-through customers waiting up to an hour for whole hog sandwiches.
"It got real crazy," Scott said, by which he meant that the Charleston store set sales records three days in a row.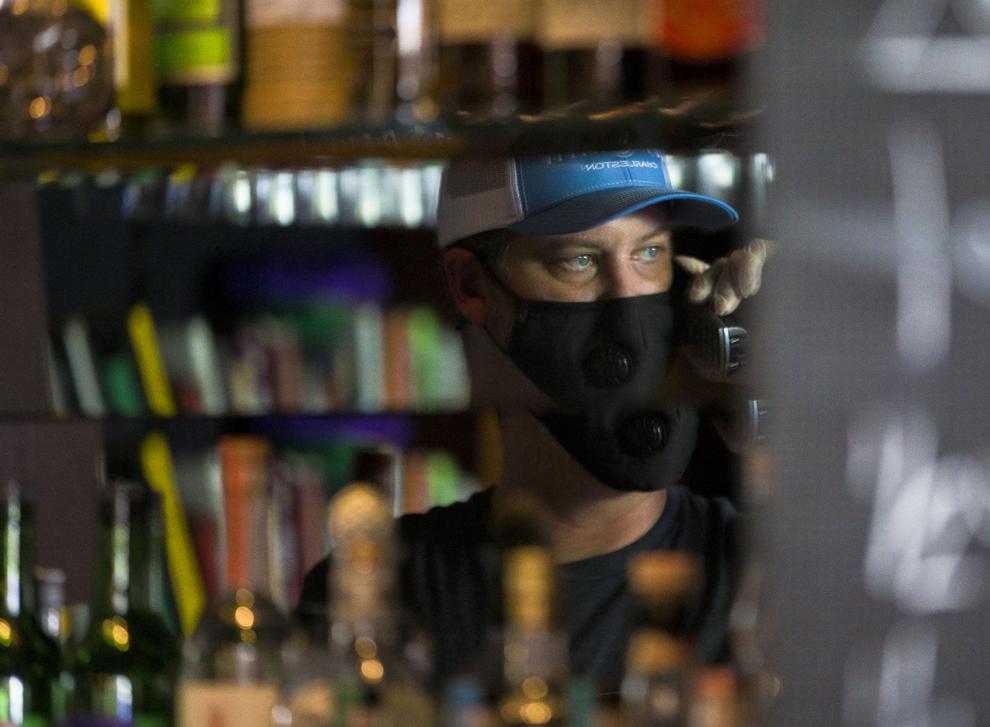 Worst executive order: Although there is no scientific evidence that bar curfews reduce the risk of COVID transmission, McMaster has thus far refused to lift an order prohibiting bars and restaurants from serving alcohol after 11 p.m., despite doing away with capacity restrictions and other measures proven to reduce the disease's spread.
Researchers suspect bar curfews could actually worsen COVID conditions, because they result in more people packing into a bar at the same time. What bar owners know for sure is it's crippled their ability to run a profitable business.
Biggest missed opportunity for an executive order: More than half of U.S. states have green-lit to-go cocktails, providing an additional source of revenue to beleaguered restaurant and bar owners. No surprise: South Carolina is not among them.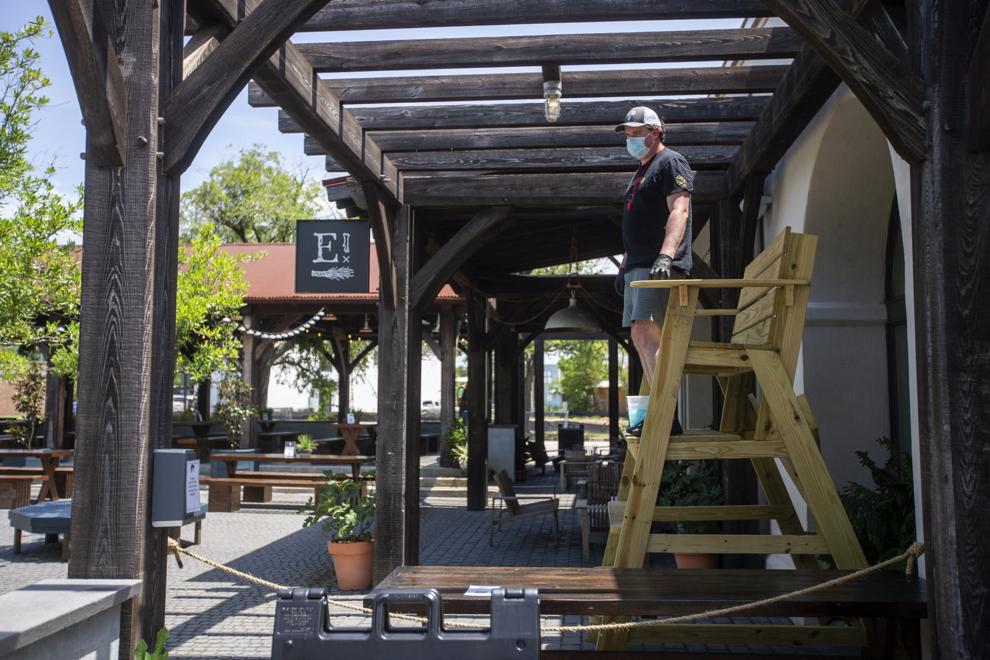 Best show of leadership: "You have to look at the greater good, and the greater good has nothing to do with whether my restaurant survives," Edmund's Oast owner Scott Shor said. "It has to do with making the world a better place."
Shor was speaking of the decision to commission a mural celebrating Blackness from a young Black artist, but the benevolent attitude that he and his team have demonstrated unfailingly throughout the pandemic has set the bar for hospitality. While continuing to produce some of the city's best food and drink, Edmund's Oast has made its space so safe that many Charleston-area diners haven't eaten at any other restaurant since March.
Back in May, Edmund's returned to service with a giant lifeguard tower looming over its patio, sending a clear message that restaurant fun and coronavirus seriousness can coexist. Sadly, it's a message that too many operators haven't picked up yet.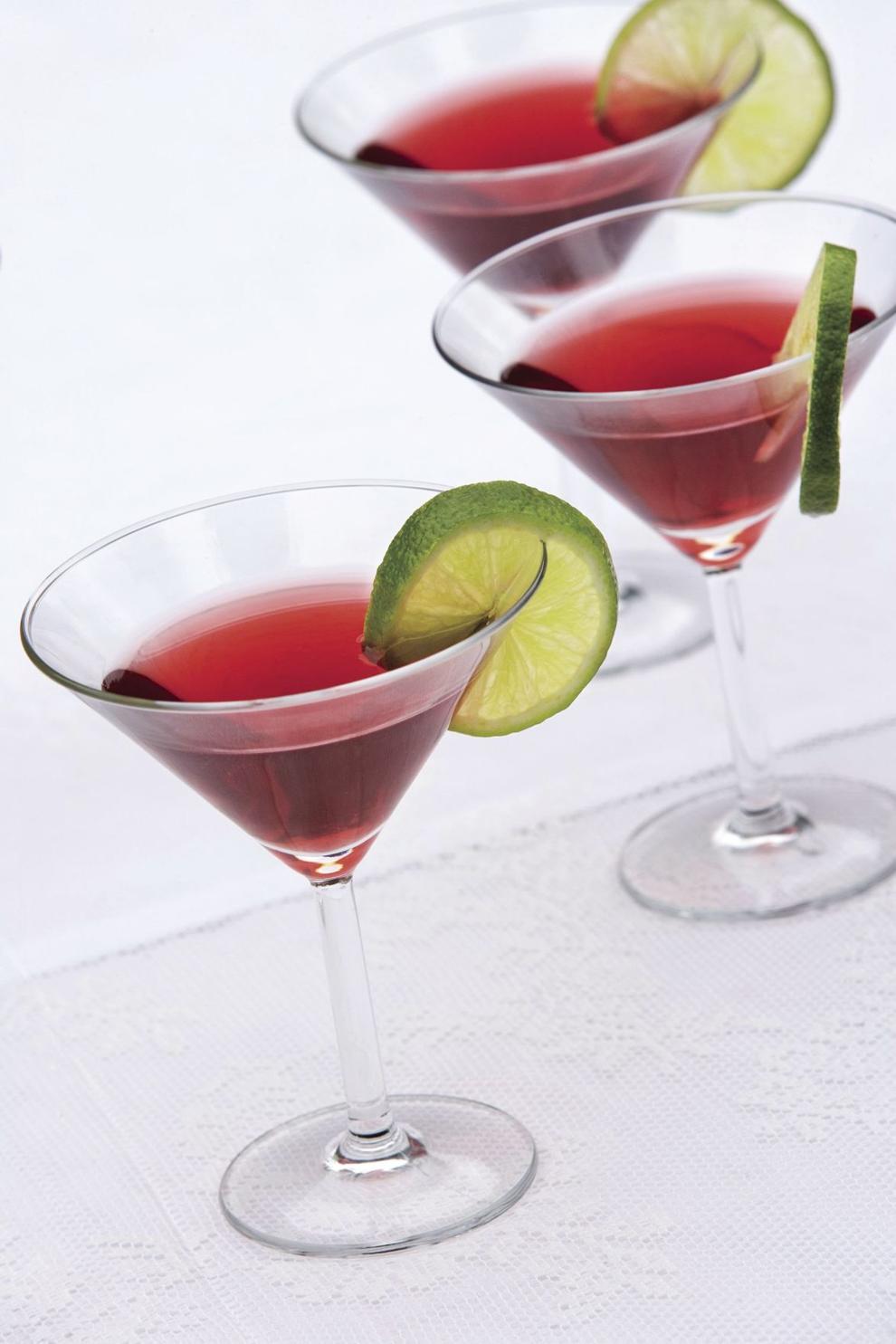 Most notable lack of leadership: Tough category! The Charleston City Council and Mayor John Tecklenburg were roundly criticized by Upper King Street restaurant owners for their handling of the vandalism which enveloped the area on May 30.
But U.S. Sen. Tim Scott choosing to advance the "three-martini lunch" tax deduction for business meals rather than back the Restaurants Act, which earned U.S. Sen. Lindsey Graham's support, hindered the recovery of one of his state's most important industries.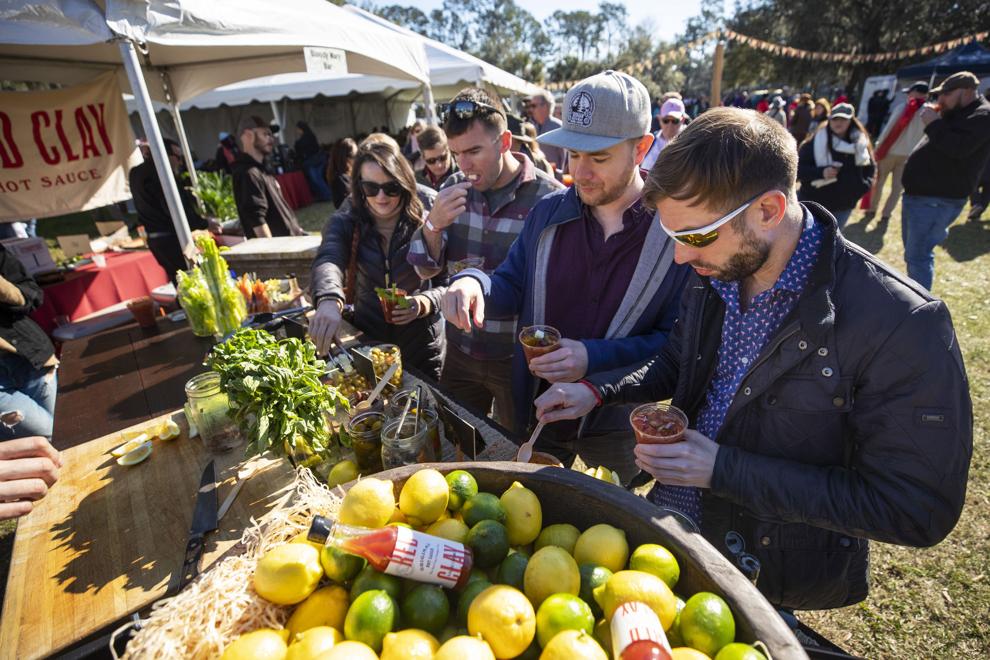 Most irresponsible decision: Thankfully, the Lowcountry Hospitality Association bowed to pressure and agreed to postpone its January oyster festival for 5,000 attendees. But the organization should have considered the community's health and restaurant industry's reputation before putting such a misguided event on the calendar.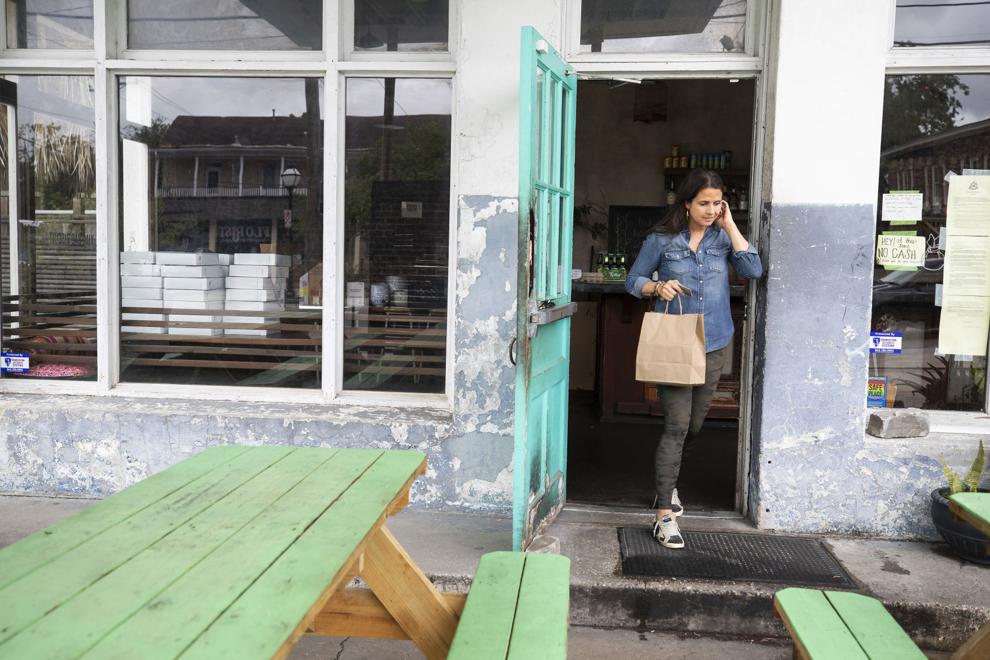 Most hopeful scientific fact, non-vaccine division: At the start of the pandemic, surface transmission was still considered a very serious threat, which is why restaurant servers spent much of their final shifts before lockdown attacking countertops with sanitizer and scouring menus with disinfectant.
But studies showed that the risk of transmission via an inanimate object, such as a takeout box, were exceedingly small; researchers also established that COVID couldn't be transmitted through food. Absent those findings, restaurants' critical to-go business would have been a non-starter.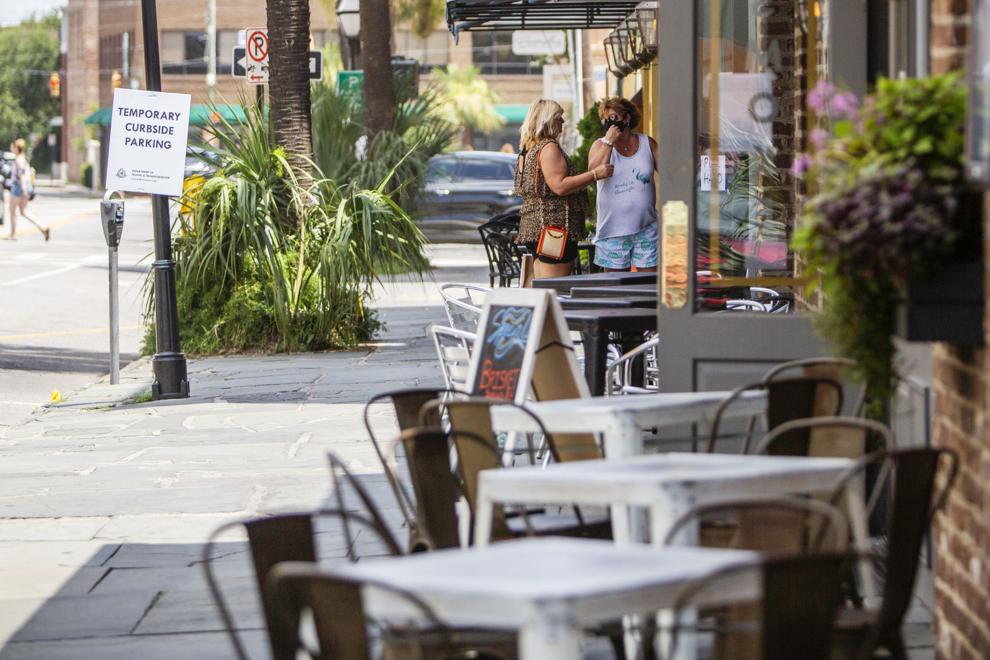 Most inconvenient scientific fact: Until the coronavirus is controlled, indoor dining isn't safe.
Studies have demonstrated that people who test positive for the virus are more than twice as likely as people who test negative to have dined in a restaurant in the previous two weeks; research also shows shutting down restaurants is the most effective way to prevent the disease's spread.
(Of course, it's an equally effective way of putting restaurants out of business, which is why only governments ready to pay restaurants to stop serving should pursue it.)
These findings don't sit well with restaurant owners, who argue that supermarkets and shoe stores aren't being scapegoated. But that overlooks the fact that diners come to restaurants to engage in all of the behaviors that are linked with transmission, including taking off their face masks; talking loudly and sitting in close proximity for hours on end.
Restaurant owners are also prone to cite statistics showing a small fraction of outbreaks stem from restaurants. But that data is severely undercut by the poor state of contact tracing: According to Kaiser Health News, only nine of the nation's 25 most populous counties are even tracking links between restaurants and cases.
Remember, takeout is great!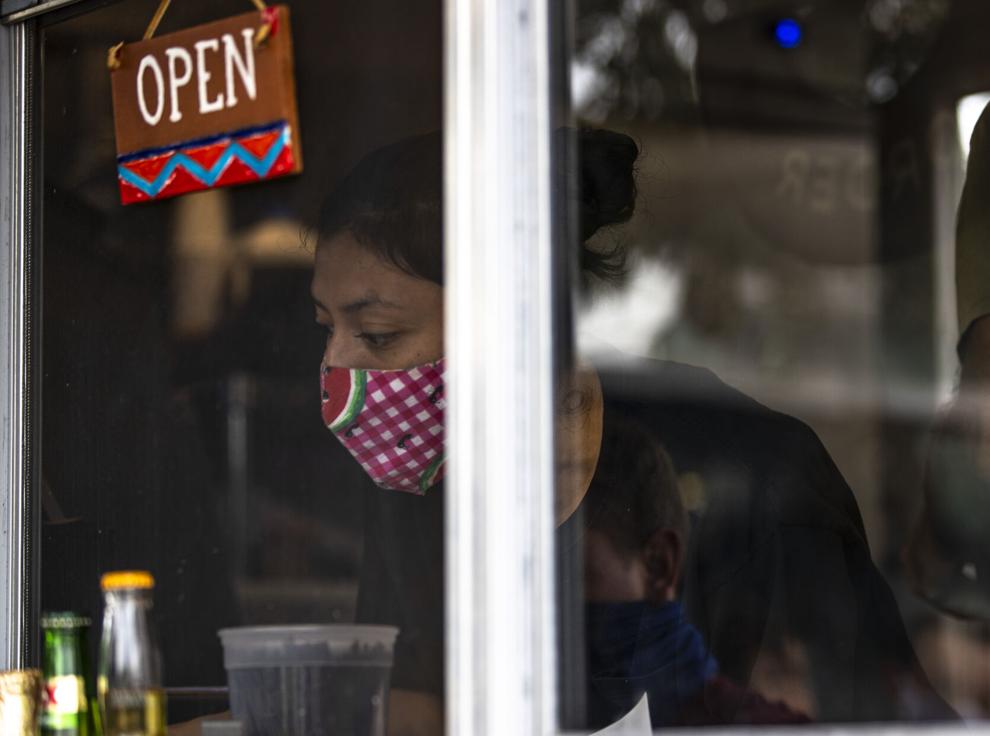 Best handling of a restaurant opening: With the caveat that new restaurants that put out press releases that didn't so much as acknowledge the pandemic are immediately disqualified, the openings that this year distinguished themselves through equally high standards for food and safety were Micho and Juan Luis.
Whether you're partial to tacos handed through a window because you appreciate the salsa canvas, or just because this very sad year calls for masa and slow-cooked meat, the adjunct enterprises from Kwei Fei and Lewis Barbecue arrived at just the right time.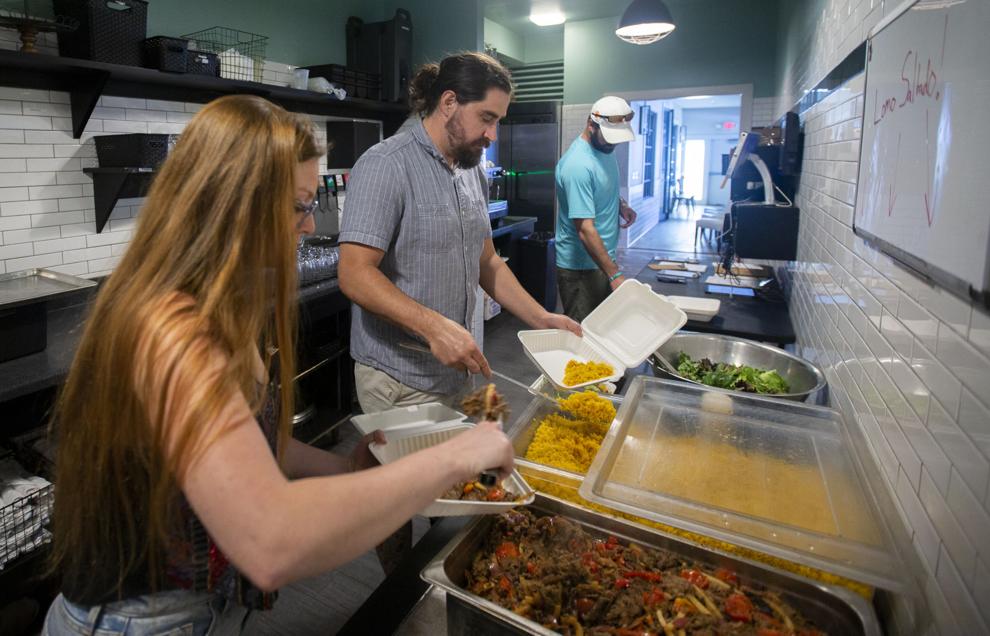 Best silver lining: Long before the Charleston restaurant scene was celebrated around the world, its participants cherished the tight bonds that held it together. While the pandemic could have put pressure on those connections, it instead revealed they're very much intact.
Restaurant teams supported each other in small ways, such as swapping family meals and feeding out-of-work employees, and through significant decisions, such as the agreement among Half Mile North tenants to conform to similar safety standards.
But the community's strength was perhaps most evident on the morning after looters ravaged downtown Charleston, when restaurants owners and workers banded together to clean up.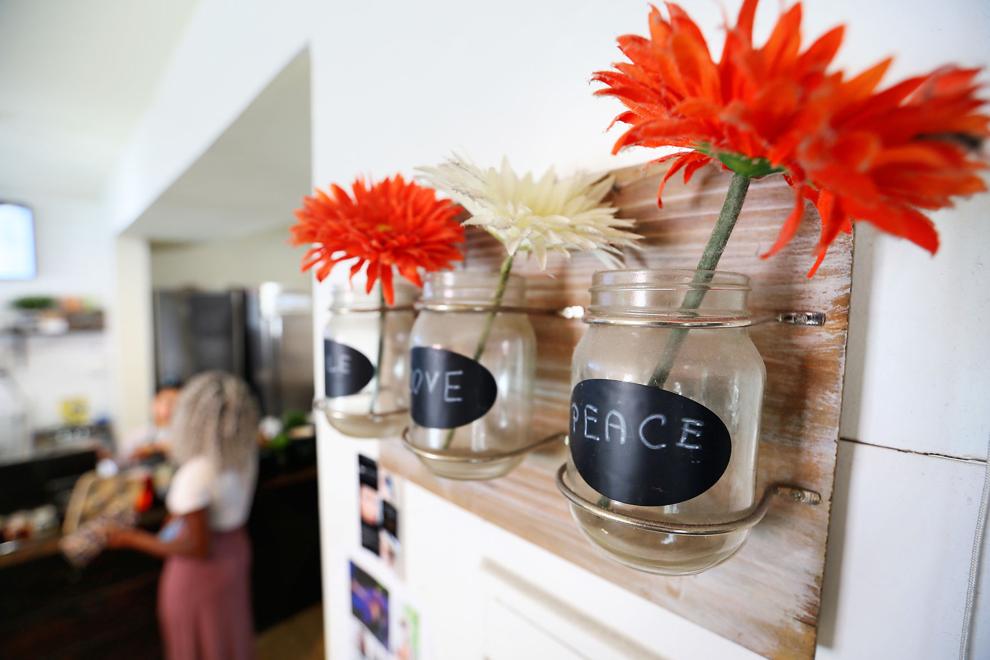 And finally, the downtown Charleston restaurants we lost in 2020: Many of the restaurants that won't be joining us as we enter 2021 were representatives of multi-location companies forced by the pandemic to slim their portfolios:
Neighborhood Dining Group gave up McCrady's, betting that tasting menus wouldn't fly in a post-pandemic era, and had to surrender its upstairs neighbor, Minero, at the same time. Five Loaves Café's owner decided to focus on Summerville and Mount Pleasant, while Nana's owner concentrated on North Charleston.
Other restaurants closed for reasons unrelated to the pandemic, such as Martha Lou's Kitchen. While the coronavirus may have hastened the exit of Fulton Five and Old Towne Grill and Seafood, both were already edging in that direction.
But the pandemic was directly responsible for the closures of Cane Rhum Bar, Jestine's Kitchen, Blossom and Tapio, as well as the conversion of Parcel 32 into an event space.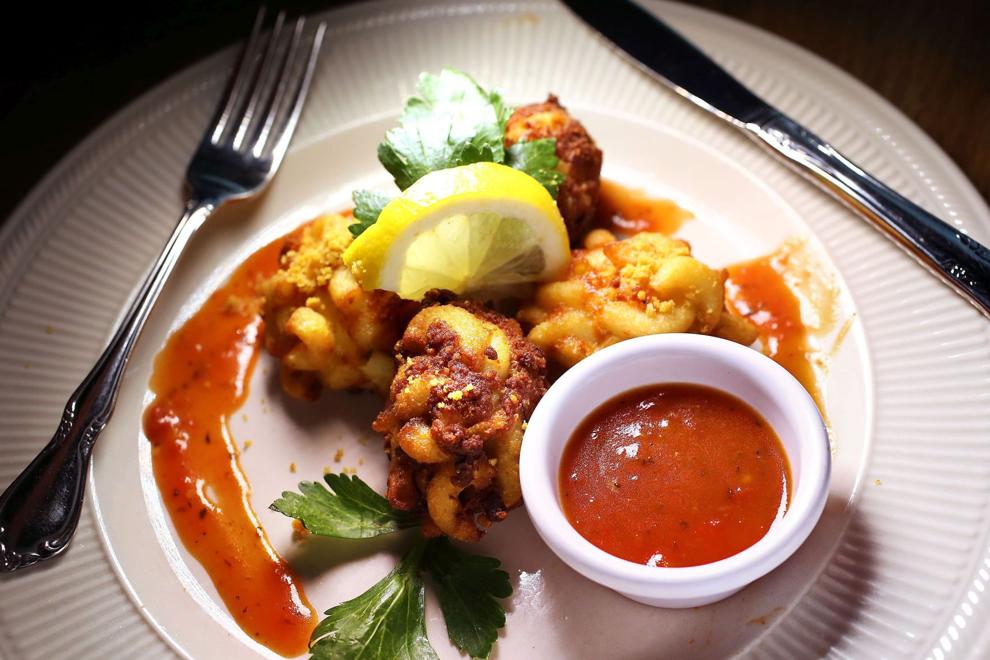 The people we lost in 2020: It is daunting to try to imagine the breadth of food-and-beverage experience lost to the coronavirus alone in South Carolina, where more than 4,600 people have died thus far.
In addition, the Charleston area this year lost Matty Symons, brewer and owner of Two Blokes Brewing; Bill Hall, founder of Hall Management Group; Randall Goldman, longtime CEO of Patrick Properties Hospitality Group; Caroline Smith-Adams, bar manager at Voodoo Tiki Bar; Lenny Piccirillo, bouncer at A.C.'s Bar & Grill; and Alice Warren, soul food chef and restaurateur. Not all were taken by COVID-19.