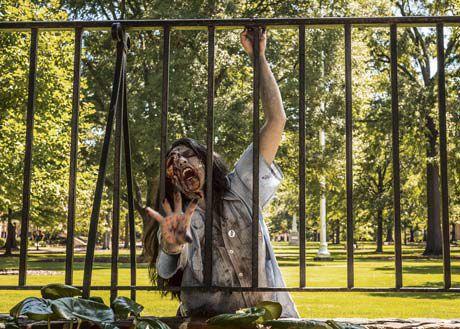 Best New Car Dealership
Jim Hudson Automotive Group
Runner-up: Dick Smith Automotive Group
Hudson's lineup includes Audi, Buick, Cadillac, Ford, GMC, Hyundai, Lexus, Scion and Toyota — a mix of brands that attracts customers and Best Of Columbia fans, who have favored the dealerships for years. Founded in 1980, Hudson remains family owned.
Best Used Car Dealership
Carmax
Runner-up: Jim Hudson Automotive Group
This national chain works to eliminate some of the stigma of buying used cars with no haggling and reasonable prices. Because of its broad network, car shoppers can search its website to see if their favorite car might be at a Carmax dealership outside Columbia.
Best Motorcycle Store
Harley Haven
Runner-up: Thunder Tower Harley-Davidson
Sometimes you just need the wind blowing through your hair, the world rushing past you at 80 mph and the feel of pure, raw power between your legs. No, we're not talking about a weekend at Charlie Sheen's house. We're talking about riding a Harley-Davidson motorcycle. And if Harleys are your thing — and if you are a rider, they probably are — then you should definitely check out the selection at Harley Haven in Irmo.
Best Auto Repair
Firestone
Runner-up: Complete Car Care
There are a number of Firestone locations in the Midlands area, and all of them are ready to meet your automobile maintenance and repair needs. Firestone has been a leader in the automobile service industry since 1926. So, if you hear a strange knocking sound in your car, and you're pretty sure it's coming from the engine and not from that guy you've got locked up in the trunk, you need to get to Firestone.
Best Oil Change
Frank's Discount Tire
Runner-up: Firestone
This 21-year-old locally owned chain with five locations in Columbia, Lexington and Orangeburg offers repeat customers a keychain card that links their cars to their service record.
Best Car Wash
Frank's Car Wash
Runner-up: Constan Car Wash
There's something oddly therapeutic about a gleaming, shiny, clean automobile. It's the kind of therapy you can get at Frank's. Sure, it takes a while for your car to go through the wash, and for the team of Frank's workers to then hand-dry and bring the car to a full shine. But it's worth it. Heck, it seems like a clean car even runs better.
Best Tire Dealer
Frank's Discount Tire
Runner-up: Nuttall
With four Midlands locations plus one in Orangeburg, this locally owned tire shop offers great tires at great prices, with competent service. Now if we could just get that jingle out of our heads.
Best Driving School
ABC Driver Training School
Runner-up: Baldwin Driver Training
Remember when you learned to drive? Easy, right? Well, your parents may remember a different version of that time in your life — one that involved way more sweaty palms and fretting over the wheel. But now there are professionals who can train your teenager on the lost art of parallel parking while you enjoy the comforts of home.
Best Furniture Store
Whit-Ash Furnishings
Runner-up: Rooms To Go
There are a lot of new storefronts in The Vista. Whit-Ash isn't one of them. The furniture store has been a mainstay downtown for 40 years, offering quality pieces, built to last, at negotiable prices. The store has more than 40,000 square feet absolutely stuffed with furniture. If you find something you like, they'll deliver it. But if you want to save some cash, you can pick it up straight from their warehouse.
Best Pet Supply Store
PetSmart
Runner-up: Pets Supplies Plus
PetSmart has a clever name, but what it provides doesn't really require all that many smarts to understand. PetSmart has pretty much anything you could want or need for your pet at a price that's never less than competitive — and often just plain better — than any other pet store around. And take it from someone whose outdoor cat loses his collars all the time — their prices on custom-engraved tags cannot be beat.
Best Kennel or Pet Boarding Facility
Pawmetto Lifeline
Runners-up (tie): Wescott Acres, Camp Bow Wow
Pawmetto Lifeline, with its swanky facility on Bower Parkway, has boarding services seven days a week and also offers "Doggy Daycare" from 7:30 a.m. to 6:30 p.m. Monday-Saturday. All of the proceeds from these services go to benefit homeless pets in the Midlands. If you've got to go out of town, why not give your furry friend a nice place to stay?
Best Pet Groomer
Pet Supplies Plus
Runner-up: Groomingdales
Are Fifi's toenails too long? Is Fluffy looking a bit bedraggled? Head to one of Pet Supplies Plus' convenient locations to get your pet looking right.
Best Veterinarian Clinic
Four Paws
Runner-up: Shandon-Wood Animal Clinic
Four Paws — as in they'll take care of the health needs of the quadrupeds that share your living space. They can also take care of some pets who have appendages other than paws, or even some that have no limbs at all. After all, that's what you'd expect from a vet clinic that promises "quality service at a reasonable price."
Best Dog Park
Saluda Shoals
Runner-up: NoMa Bark Park (Earlewood Park)
What's that, Comet the Wonder Dog? You want to go to Saluda Shoals again? Good boy!
Best Place to Work
University of South Carolina
Runner-up: Palmetto Health
Conspiracy theorists will insist former Free Times editor Dan Cook helped lobby for his new employer, but the state's flagship university is a multi-year winner in this category. Folks seem to like working on the beautiful — and growing — campus that is the hub of the state's academic (and, some might say, political) influence.
Best After-School Program
Boys & Girls Clubs of the Midlands
Runner-up: YMCA
The Boys and Girls Clubs of the Midlands have been helping youth in this area for years, and one of the most prominent areas of service has been the after-school programs, which include homework help and leadership development initiatives. Members are also free to choose from over 50 enrichment programs per week that include sports, crafts, step teams, Boy Scouts and Girl Scouts, among other opportunities.
Best Place for Music Lessons
TIE — Freeway Music, Columbia Arts Academy/Lexington School of Music
Around Columbia right now, there is a surprisingly rich array of really good high school bands, groups with budding skill and an infectious sense of freedom that can only come when you're discovering the joy of playing for the first time. Freeway Music and the Columbia Arts Academy/Lexington School of Music deserve a world of credit for helping to foster this wave of young local talent, empowering young people by giving them the tools to realize their rock 'n' roll aspirations.
Best Martial Arts School
Columbia Martial Arts and Fitness
Runner-up: Capital Karate
Columbia Martial Arts and Fitness claims to be the only school in the Midlands offering a unique curriculum of five world-class martial arts. The school says it offers instruction "to encompass all ranges of combat" and will teach you how to deal with all kinds of situations, from "long range impact and edged weapon attacks to encounters that wind up on the ground." So turn off those old Jean-Claude Van Damme movies and go learn the real thing.
Best House of Worship
Shandon Baptist
Runner-up: NewSpring Church
The first thing you'll notice about Shandon Baptist is it's not actually in Shandon; this popular house of worship outgrew that little neighborhood several years ago. The second thing you'll notice is that this megachurch, associated with the Southern Baptist Convention, offers everything from preschool to mission trips, and continues to grow.
Best Continuing Education Institution
University of South Carolina
Runner-up: Midlands Technical College
The big school in town is working to market itself to all crowds, including older students who can take classes online at satellite campus with the Palmetto College.
Best Local Insurance Agent
Larry Lucas — State Farm
Runner-up: Roe Young — State Farm
If you're going to sell insurance near the USC campus, having some international skills is a boost. Lucas' agency lists Spanish and Mandarin among its languages.
Best Auto Insurance Company
State Farm
Runner-up: USAA
Like a good neighbor, readers picked State Farm for a third consecutive year.
Best Law Firm
Nelson Mullins Riley & Scarborough
Runner-up: McNair Law Firm
Attorneys from Nelson Mullins, considered the state's most politically influential firm, have dotted the governor's office and USC boardroom, and argued cases on behalf of S.C. Attorney General Alan Wilson's office. The firm's rooftop patio offers impressive views of the city.
Best DUI Law Firm or Attorney
Seth Rose
Runner-up: Strom Law Firm
Sure, Seth Rose is a Richland County Councilman, one who is constantly pushing his colleagues to exercise more transparency. But that's just what he does in the evenings. During the day, he spends a lot of time trying to get people off of DUI charges. And he does a damn good job of it. Rose might have lost a bunch of ping-pong matches to former Free Times editor Dan Cook, but he doesn't lose that often in the courtroom.
Best Bank
Palmetto Citizens Federal Credit Union
Runner-up: Wells Fargo
When it comes to banking, Free Times readers choose the personalized service and many convenient locations of this local credit union.
Best Credit Union
Palmetto Citizens Federal Credit Union
Runner-up: All South Federal Credit Union
Credit unions often offer better loan and interest rates than big banks, and you get the warm feeling that comes from being part of a member-owned financial cooperative. It stands to reason that Palmetto Citizens, the credit union our readers voted Best Bank, is also the region's best credit union.
Best Heating and Air Service
Cool Care Heating and Air
Runner-up: 2nd Wind Heating & Air
Air conditioning is pretty much a necessity in Famously Hot Columbia — and the winters would be dang unpleasant without heat, too. That's where Cool Care comes in.
Best Plumbing Repair
Meetze Plumbing
Runners-up (tie): DuBose Plumbing, Cottrell & Co.
Congrats to this Irmo-based plumber on being the reader's choice for five straight years. Meetze has built its reputation with a service area stretching from Blythewood to Batesburg to Swansea.
Best Landscaping Company
Blue Moon Landscaping
Runner-up: Young's Landscape Services
The Columbia company — approaching its 30th anniversary — mows lawns, designs landscaping, plants shrubs and works on irrigation systems.
Best Roofer
Crescent Construction
Runner-up: Burgin Roofing
There are few things as satisfying as when a roofing crew tears all the shingles off your old roof, patches it up, repairs or replaces the flashing, and puts on all-new shingles — often within the span of just one or two days. If you want that fresh-roof feeling, call Crescent Construction.
Best Moving Company
Two Men and a Truck
Runner-up: Soda City Movers
Yeah, they're called Two Men and a Truck, but the company has a team of more than 4,000 movers and a fleet of more than 2,000 trucks. If you are switching houses, don't call your Uncle Frank with the trick knee to help you. Just call Two Men and a Truck.
Best Gun Shop
Palmetto State Armory
Runner-up: Shooter's Choice
With its assortment of guns, holsters, ammo and optics, Palmetto State Armory has plenty of gear to get you packing. Clearance sales and daily specials help sweeten the deal.
Best Shooting Range
Palmetto State Armory
Runner-up: Shooter's Choice
If you want to learn how to protect yourself with a firearm, the Palmetto State Armory offers a safe place to hone your skills. You can also get personalized lessons to help refine your aim.
Best Real Estate Agency
Russell & Jeffcoat (now Coldwell Banker)
Runner-up: Keller Williams
Russell & Jeffcoat, long Columbia's largest real estate firm, was purchased by Coldwell Banker earlier this year. Despite the purchase, the firm continues as a full-service real estate agency for Midlands residents, whether they are looking to sell a house, buy a house or both.
Best Real Estate Agent
Mary Lane Sloan — The ART of Real Estate
Runner-up: Olivia Cooley - Keller Williams
Selling your home, or buying a new one, is a whirlwind of deal-making, paperwork and coordination. Mary Lane Sloan knows the Midlands like the back of her hand, and she'll put in the work for you.
Best Home Builder
Mungo Homes
Runner-up: Great Southern Homes
The four-year Best of Columbia winner in this category is one of the nation's largest builders, with work in South Carolina, North Carolina, Georgia and Alabama.
Best Hotel
Hilton
Runner-up: Marriott
With a name that's basically synonymous with hotels, the Hilton will put you up in style and comfort. The Hilton in Columbia's Vista also features a Ruth's Chris Steak House and convenient access to the Columbia Metropolitan Convention Center.
Best Local Clothing Store
Belk
Runner-up: Bohemian
Belk is local in the sense that it's right there in your community, providing pretty much the same dependable selection of pants, shirts, shoes and other things you put on your body that you'll find at any other Belk in any other part of the Southeast. No muss. No fuss.
Loose Lucy's in Five Points wins Best Alternative Clothing. Photo by John Carlos
Best Alternative Clothing
Loose Lucy's
Runner-up: Bohemian
For the finest in boho blouses, cool T-shirts, tie-dye items, flowing skirts and other things hippie and alternative, Loose Lucy's is the place to go.
Best Children's Clothing
Once Upon a Child
Runner-up: Little Lambs and Ivy
Somehow it seems like children grow up way too fast. So fast, in fact, that the shirt you bought just last week might not fit your child a few months later — or maybe it's just gone out of style. In any case, this children's consignment store is here to help, with racks weighted down by clean, well-priced, gently used kids' fashions.
Best Women's Clothing
Belk
Runner-up: Bohemian
Belk, which is based in Charlotte and is prominent throughout the South, has long been a leader in women's fashions. The department store carries some of the most well known contemporary brands, as well as a number of designer labels. From rompers to dresses to lingerie to shoes, Belk — which has a location in Columbiana Centre — has you covered.
Best Men's Clothing
Belk
Runner-up: Granger Owings
Whether you need some nicer work clothes, a suit, swim trunks or just socks and underwear, Belk can hook you up.
Best Jewelry Store
Handpicked
Runner-up: Jewelry Warehouse
Founded in 1986, Handpicked prides itself on a unique collection of jewelry, monograms and personalized gifts. A friendly staff and repair service can help restore your favorite trinket's lost luster.
Best Smoke Shop
Natural Vibrations
Runner-up: High Life Smoke Shop
Filled with Rasta-inspired clothing, jewelry and 420-friendly pieces, Natty Vibes has what you need.
Best Cigar Shop
Cigar Box
Runner-up: Tobacco Merchant
The Cigar Box on Main Street is special. They've got a walk-in humidor. They've got 250 types of premium cigars. They've got plush leather couches, high-definition TVs and free wi-fi. Oh yeah, they also serve craft beer and have a pool table. It's kind of like your man cave, but with better cigars and fewer old Kathy Ireland posters. There is also a fine Cigar Box location on Rosewood.
Best Vaping Store
Planet Vapor
Runner-up: Mad Vapes
With three Midlands locations, Planet Vapor is a convenient place to buy all your vaping hardware, e-juice (including in-house premium blends) and accessories. Vape away, my friends.
Best Hand-Crafted Gift Shop
It's Personal Monogramming & Gifts
Runner-up: Nest
This 23-year-old store owned by sisters Jan Mitchell and Jill Atkinson features South Carolina-made gifts.
Best Wine and Paint Studio
Grapes and Gallery
Runner-up: Lexington Paint and Pour
At some point we, as a society, decided, "You know what I want to do? I want to drink some alcohol and do some painting. Preferably at the same time." And so, wine and paint studios became a thing. Grapes and Gallery, on Taylor Street, is a top-notch entry into the paint-and-pour genre. The studio offers an impressive list of wine and craft beer, and has painting sessions that will satisfy even the least experienced artist.
Best Antique Store
Old Mill Antique Mall
Runner-up: Ivy House Resale Shop
Love antiquing? Old Mill brings together some 75 dealers in one spot, with high quality and funky finds galore.
Best Thrift Store
Goodwill
Runner-up: Palmetto Thrift
The big daddy of thrift stores is a great place to find a snappy suit, a well-worn flannel shirt or a cool lamp.
Best Consignment Store
Once Upon a Child
Runner-up: Roundabouts Consignments
Once Upon a Child bills itself as "the nation's leading buyer and seller of name brand, new and gently used kids' stuff." Basically, the place is packed with children's clothes that you can buy, or you can sell your own used kids' clothes for some extra cash. We have two locations here in Columbia — one on Harbison Boulevard and another on Two Notch.
Best Hardware Store
Lowe's
Runner-up: ACE Hardware
So you need tools and other building supplies. Sure, you could go to your buddy Jeff's house and "borrow" some of his stuff. Or you could do some adulting and actually go buy your own tools. Whatever you need in regard to hardware, whether it's for a huge job or a small repair, Lowe's has it. They also have Combos, if you are into pretzels and processed cheese.
Best Pottery Studio
Mad Platter
Runner-up: Southern Pottery
Have no art skills? This place will make you feel like a pro with helpful advice from the staff. You can make nifty personal gifts or just express yourself. You get the tools to make your own pottery, jewelry or glass-fusing project. Plus, the Platter hosts parties, camps and classes.
Best Florist
Blossom Shop
Runner-up: Something Special
At some point, we all need a florist. Maybe a friend had a new baby, and you want to send a bouquet as a congratulatory gesture. Or perhaps the parent of a childhood friend has passed away, and you need to send them flowers as a token of sympathy and comfort. Or maybe you got a little frisky at the Christmas party with Lucy from accounting and you need to tell your wife, "I'm sorry." Whatever the case, Blossom Shop on Devine Street has what you need.
Best Bakery
Publix
Runner-up: Tiffany's Bakery
Whether you need some house-baked bread or a cake decorated with your kid's name and favorite colors, Publix has what you need.
Best Meat Market
Ole Timey Meat Market
Runner-up: New York Butcher Shop
We love meat. You love meat. America loves meat. There's no place better to get some meat in the Midlands than Ole Timey Meat Market, which has locations in Irmo, Lexington and South Congaree. The markets carry beef, poultry, pork and seafood, along with veggies, wine, desserts and a host of sauces. You can also make bulk orders, if that's your speed. MEAT!
Best Place for Fresh Produce
Soda City Market
Runner-up: State Farmers Market
One of the best ways to ensure the produce you're buying is fresh is to look right in the eyes of the farmer who grew it. At Soda City Market, you can do just that. Farmers from across the Midlands come here to vend their wares, offering seasonal veggies, mushrooms, fruit and much more. One vendor even offers a $10 produce box — just ten bucks for all the produce you can stuff into the surprisingly roomy cardboard box they provide.
Best Natural Food Store
Whole Foods
Runner-up: Rosewood Market
Whole Foods offers a huge array of healthy, natural, organic and other specialty foods, including seafood, meats, fresh produce, bulk foods, house brands, a deli and hot bar, beer and wine, supplements, beauty products and so much more.
Best Beer and Liquor Store
Green's Discount Beverages
Runner-up: Morganelli's Party Store
Green's has beer — a wide and impressive selection, with the requisite supply of expected six-packs augmented by a nice collection of off-beat brews and rare single bottles. Green's has wine — boasting a satisfying variety and the knowledge to direct you to the bottle you. Green's has spirits — offering a robust and affordable array. What more do you need?
Best Wine Store
Total Wine & More
Runner-up: Green's Discount Beverages
Columbia's hot spot for wine offers not only great deals, but regular tasting events at which you can learn more about your favorite beverage.
Best Store for Used Books
2nd & Charles
Runner-up: The Book Dispensary
We could spend an entire day just bumming around in 2nd and Charles. No, an entire week. OK, we could spend the rest of our lives there. Seriously, there is so much to see — and read — at the used book shop, which is located just off Harbison Boulevard. They have thousands of used books, shelf after shelf of movies on DVD and Blu-Ray, stacks of records and CDs and a deep cache of comic books, not to mention toys, shirts and various trinkets.
Best Place to Buy New Comic Books
2nd & Charles
Runner-up: Cosmic Rays
Comic books have enjoyed a renaissance in recent years, especially in the wake of the tremendous box office success of superhero movies. Whereas in the old days, fans of printed comic books longed to see their heroes on the big screen, now it kind of works the opposite way. Kids who only know Batman from his exploits in cinema are inclined to grab a comic book and continue the adventure there. For those seeking those new adventures, 2nd and Charles offers a nice selection of titles.
Best Place to Buy Used Comic Books
2nd & Charles
Runner-up: Cosmic Rays
There's just something special about thumbing through a long box of old comic books. Part of it is the simple act of treasure hunting. You never know what you might find in there. Beyond that, there is the pleasure of discovering (or rediscovering) the old adventures of some of your favorite characters. 2nd and Charles has proven to be one of the most reliable, and affordable, spots in the Midlands for chasing down old comics.
Best Dry Cleaner
Tripp's Fine Cleaners
Runner-up: Lexington Dry Cleaning
The Midlands' favorite dry cleaner, approaching its 50th anniversary with a dozen locations, is a multi-year Best of Columbia winner for those who want to look their best.
Best Pest Control
Terminix
Runner-up: Clark's Pest Control
Bugs? Hate 'em (unless somehow you can throw Poké Balls at them). Readers in the real world chose the big national operator to punt pests.
Best Alarm/Security Company
ADT
Runner-up: CPI
A security system can offer you peace of mind — and in some cases lower your homeowners insurance rates. Free Times readers think you should choose ADT.
Best Staffing Agency
Kelly Services
Runner-up: Apple One
Kelly Services has been around since 1946. If you need a job, whether it's temporary or something that could become more than temporary, Kelly Services can help you out.
Best Event and Equipment Rental Center
Party Reflections
Runner-up: Thompson Rental Services
Charlotte-based Party Reflections, operating in Columbia since 2013, recently expanded its equipment stock, buying the assets of long-running Columbia party rental company Celebrations — so you know they have exactly what you need for your next shindig.
Best Smartphone and Computer Repair
SmartPhone Medic
Runner-up: Cellular Source
iPhones don't work very well when your headphone plug breaks off in the jack. Free Times knows from experience that SmartPhone Medic can help you with this problem. And if the results of this year's poll are any indication, you can expect the same quick, courteous and effective service we received should you encounter a phone issue that exceeds your warranty.
Best Gamecock Store
Garnet & Black Traditions
Runner-up: Addam's University Bookstore
Garnet and Black Traditions has positioned itself as a one-stop shop for University of South Carolina fans looking for the latest in team apparel and other merchandise. They've got three locations in the Midlands (one in Cayce, one off Bower Parkway and one in Lexington), so you can get your garnet Under Armour fix from just about anywhere. Also, they still have those awesome gameday stickers (i.e. Beat Clemson).
Best Cycle Shop
Outspokin'
Runner-up: Cycle Center
The folks at Outspokin' sell and repair everything from mountain bikes to commuter bikes, with a variety of sweet gear to match. Plus, they're willing to help cyclists of a variety of experience levels. Check them out.
Best Cab Service
Uber
Runner-up: Checker Yellow
It didn't take long for the app-based Uber to become Columbia's ride service of choice. Maybe that's because it's easy, fast — and usually real cheap.
Best Limousine Service
Southern Valet
Runner-up: First Class Limo
Leave the driving to these guys. This 12-year-old business will drive you around (even in mini-buses and SUVs). Southern also offers valet and parking lot management services.
Best Guided Tour Experience
Historic Columbia
Runner-up: Columbia Brew Bus
Sometimes we take for granted that we live in the capital city of South Carolina, a town filled to the brim with history, stories and grandeur. But, if you ever need to be reminded, or you want to help a visiting friend from out of town understand the significance of this city and her treasures, Historic Columbia offers a number of tours through houses, gardens and neighborhoods.
Best Outdoor/Camping Gear Store
Half Moon Outfitters
Runner-up: The Backpacker
If you're headed for the hills, Half-Moon has what you need, from basic camping equipment and clothing to technical climbing gear and much more.
Best River Outfitter
Half Moon Outfitters
Runner-up: Adventure Carolina
Get your kayak or stand-up paddleboard and a new pair of Chacos at Half Moon, then head for the water.
Best Golf Course
Cobblestone Park Golf Club
Runner-up: Golden Hills Golf and Country Club
Channel your inner Dustin Johnson on this challenging 27-hole course in Blythewood that also serves as a home course for the USC golf teams.
Best Pool and Spa Supply Store
Griffin Pools & Spas
Runner-up: Jack Oliver's Pool, Spa and Patio
Come on, just reading this makes you yearn for a dip now. The Lexington store offers pool design, construction and supplies.
Best Sporting Goods Store
Academy Sports
Runner-up: Todd & Moore
You need gear? Academy Sports has gear. The two locations in Columbia (one's off Harbison Boulevard, the other's at the Village at Sandhill) have just about any item you would need, no matter what sport you prefer. And they don't just offer items for traditional team sports. They also have boating and marine gear, fishing supplies, camping paraphernalia and hunting stuff.