Two Berkeley High School senior softball players have two more games together after piling up impressive numbers on the diamond this spring.
Infielder Jersey Silver and catcher Gracie Prince snagged selections to play in the North-South all-star games. The all-star games, limited to seniors across South Carolina,  are set for June 15-16 at USC Aiken.
All-stars from schools in Class AAAA and AAA will play a doubleheader on the first day. The Class AAAAA, AA and A all-stars will play a doubleheader the following day. Play begins each day at 2 p.m.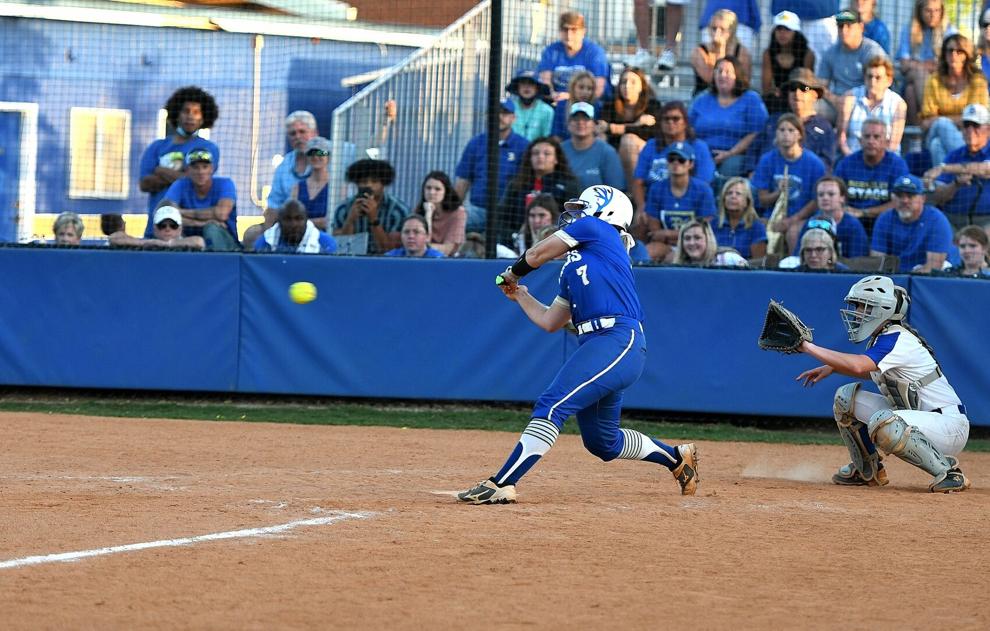 Silver, who is headed to Presbyterian College, batted .558 with 34 stolen bases and sparkled with runners in scoring position by batting by .684. She earned the team MVP award to go along with all-region and all-state selections.
Prince, a Charleston Southern commit, batted .343 with seven home runs and 35 RBIs. She was named the team's best defensive player and also landed all-region and all-state picks.
Behind Silver and Prince, the Stags captured the Region 7-AAAAA title and advanced to the Lower State championship series before finishing 28-5.
Two Stratford High School and one Hanahan High School softball standouts will also cap the spring as all-stars along with a Cane Bay High School coach.
The Knights' Tayler Jenkins and Payton Cox were selected to the Class AAAAA-AA-A South all-stars squad while the Hawkettes' Brooke Patterson landed on the Class AAAA-AAA South team.
The Cobras' Kristen Hobbs is one of two coaches for the Class AAAAA-AA-A South squad.
Jenkins (Limestone) and Cox (Erskine) helped power Stratford to a second-place finish in Region 7-AAAAA this season. Jenkins, an outfielder, batted .427 with a .543 on-base percentage. Jenkins is quick on the base paths, having swiped 26 stolen bases on the way to scoring 37 runs.
Cox was consistent inside the circle for the Knights. She pitched 108.1 innings and fanned 129 batters on the way to a 2.59 earned-run average. She threw a perfect game against rival Goose Creek.
Patterson, a first baseman who is headed to Erskine, helped power the Hawkettes to another region championship. She put up some impressive numbers at the plate, blasting 10 balls over the fence on the way to 40 RBIs and 28 runs scored. Patterson posted an on-base percentage of .532.