Volvo Cars introduced its retooled S60 sedan Wednesday at its new South Carolina manufacturing campus in an event that celebrated the Swedish company's U.S. expansion while doubling as a warning against trade policies that could damage the plant's future.
"We are a bit worried about the trade environment we see today in the United States," said Karin Olofsdotter, Sweden's ambassador to the U.S. "We are worried about steel and aluminum tariffs and we are extremely worried about possible car tariffs."
Olofsdotter urged the audience of politicians, business leaders and other guests to oppose tariffs advocated by President Donald Trump and promote "the great collaboration that makes us stronger and not weaker."
Hakan Samuelsson, Volvo's CEO, echoed the ambassador's concerns, calling the $1.1 billion factory near Ridgeville "an investment into an open, fair-trade system" that will provide the automaker with "a foundation for growth."
Samuelsson has previously said trade barriers could hinder the automaker's plan to hire about 4,000 workers for the Berkeley County plant. He repeated that warning Wednesday but said it's too early to tell how trade disputes might affect the U.S. workforce.
"We are achieving two things — we are now a truly global company," Samuelsson said before introducing the new S60. "But, more importantly, we are finally local in the USA. To build the right cars for U.S. passengers, you really need to be local."
Volvo put the spotlight on its Berkeley County workforce at the event as dozens of the plant's employees helped unveil the updated version of the sedan, which was shrouded atop the stage while more than a dozen others were parked throughout a giant warehouse.
The new S60 is the first Volvo car to be sold without a diesel engine, signaling the company's commitment to electrification. Samuelsson said the South Carolina-made vehicle will start production with gasoline, electric and hybrid engines. It will be available with a turbo-charged T8 engine designed by Polestar — Volvo's high-performance division — and the base price will start at $35,800.
"It's a beautiful piece," Anders Gustafsson, who oversees Volvo's U.S. operations, said of the S60.
The car received praise from automotive critics in the hours after its debut, with the Jalopnik website calling it "a silver fox of a sedan" and a "bold bet on the American car market." Road and Track said it was "intrigued" by the car, adding "we might have a real sleeper on our hands." 
Gustafsson said the Ridgeville plant "offers great opportunities for Volvo and the people of South Carolina." It's among several investments the automaker plans for the Charleston region, including a Volvo University where mechanics from around the country will learn how to maintain and repair the high-tech vehicles.
Volvo's sales in the U.S. have increased nearly 41 percent from a year ago, with the company's SUVs accounting for most of that growth. While the U.S. sedan market is slumping, Gustafsson said he's confident there will be strong demand for the S60, particularly amoung younger customers.
"Our American business is growing extremely well," he said.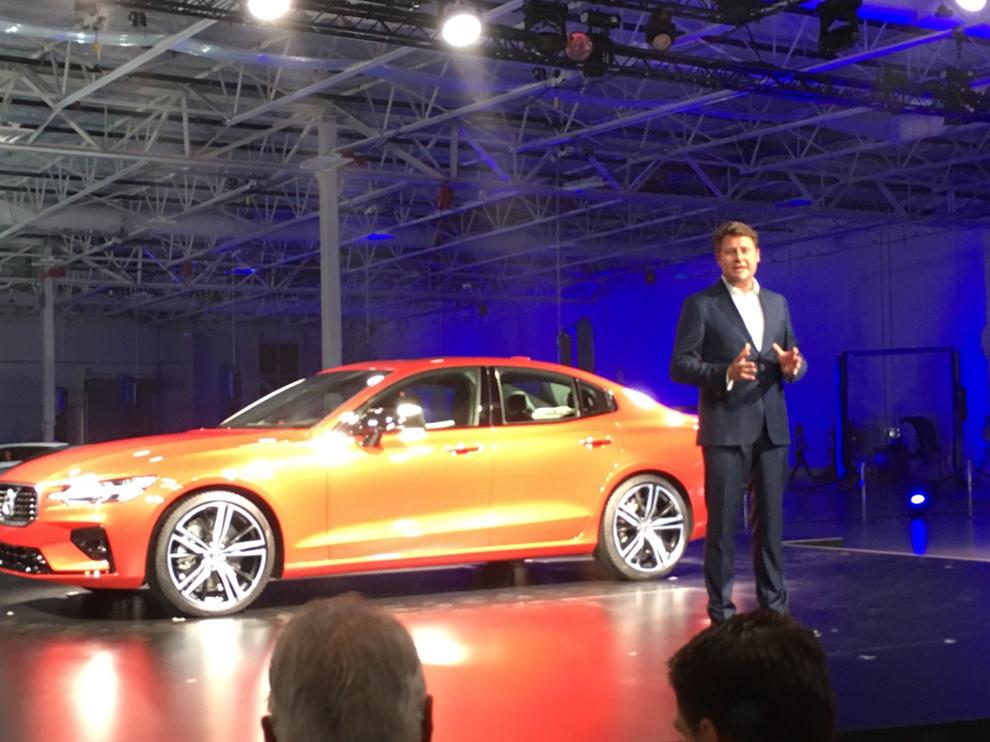 Volvo aims to make 150,000 hybrid or all-electric vehicles a year in South Carolina once the plant reaches peak capacity. Production will be slower early on, with about 50,000 cars scheduled to be built in the first full year of operations. About half of all the cars built at the campus will be exported to foreign markets through the Port of Charleston. 
"We will be exporting as many cars from this factory as we import into the U.S.," Samuelsson said, pointing to the plant's trade-neutral goal within three years. 
Samuelsson proclaimed the Volvo plant "open for business," adding: "We regard the United States of America as our new home market."
He also offered a special recognition to former Gov. Nikki Haley, who attended Wednesday's S60 "reveal" event. 
Haley, now the U.S. ambassador to the United Nations, traveled to Sweden to help recruit Volvo to South Carolina while she was in office in 2015. Samuelsson said her "engagement and commitment" were "instrumental for this decision to build a factory in South Carolina."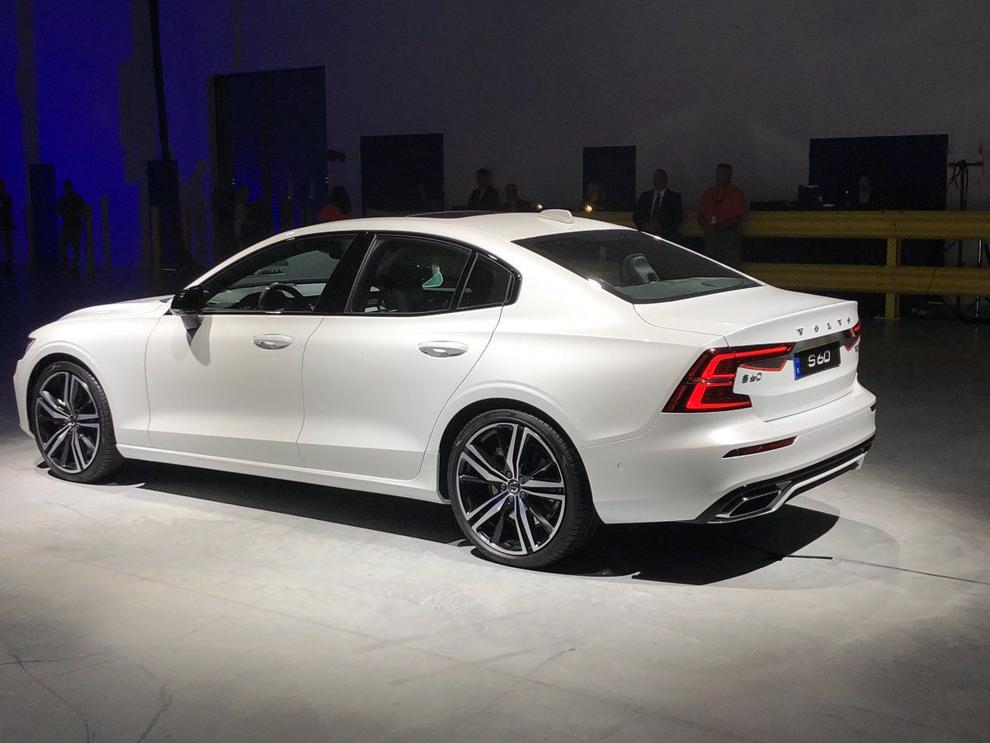 The plant opening coincides with new leadership, with Jeff Moore taking over day-to-day operations at the site from Katarina Fjording, who will stay with Volvo but has not said what her new job will be. Moore, who was named Volvo's vice president of manufacturing in the Americas, has 33 years of automotive experience including a stint as a vice president at Toyota Motor North America.
Company officials say 1,500 employees should be working at the South Carolina plant by year's end and 4,000 by the end of 2021, when the production of a new XC90 SUV will begin. The state's Commerce Department, along with South Carolina's technical colleges and the ReadySC training program, recently completed the purchase of a building in Summerville where workers for Volvo and other area manufacturers will be trained.
The new Lowcountry operation includes an office building for up to 300 workers in the research and development, purchasing, quality and sales divisions. The sprawling campus occupies 1,600 acres and the building space covers 2.3 million square feet.
Construction started about three years ago in Camp Hall, a 6,800-acre industrial park being developed by Moncks Corner electric utility Santee Cooper and the S.C. Commerce Department.