Volvo Cars offered car enthusiasts a partial sneak peek Tuesday at the retooled sports sedan it will unveil at its new South Carolina plant on  Wednesday.
An image posted on the company's Facebook page — tagged "Tomorrow. #newS60" — showed the next-generation S60 draped in a sheet and encased in a two-tiered display that resembled an oversized fish tank. The car is sitting atop what appears to be a furnished living room suite.
Among the confirmed attendees at the late-morning "reveal" event are Volvo CEO Hakan Samuelsson; Volvo Car USA chief Anders Gustafsson; Gov. Henry McMaster; and Karin Olofsdotter, Sweden's ambassador to the United States.
Also, media organizations from around the world are expected to cover the debut of the retooled S60, which will be streamed live online to a global audience.
The automaker is investing more than $1.1 billion to set up shop in South Carolina. It is Volvo's first North American plant.
The company is banking on S60 sales to help it regain U.S. market share in the sedan market. Several automotive websites have reported that the new model resembles a smaller version of the S90.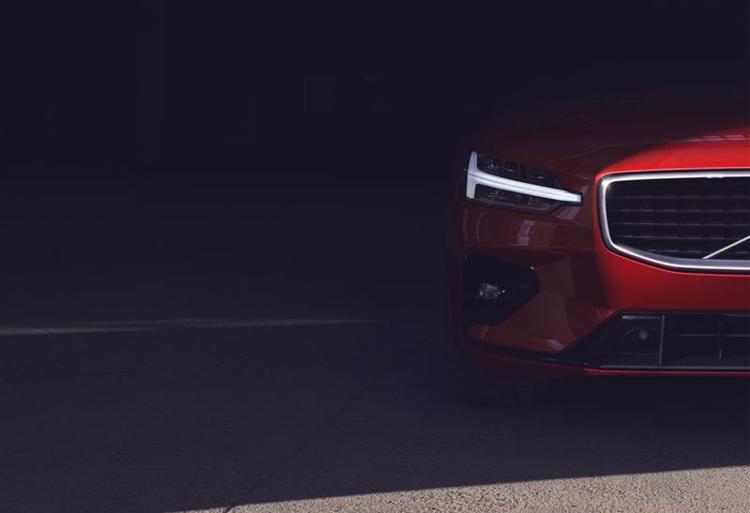 The company will make the S60 exclusively at a factory that's nearing completion off of U.S. Interstate 26, between Summerville and Ridgeville in Berkeley County. Production is expected to start in the fall.
Volvo plans to hire up to 4,000 workers to run the U.S. campus.
The automaker describes the S60 as "a premium mid-size sports sedan."  Volvo announced in September that it will add the XC90 sport utility vehicle to its Lowcountry assembly line starting in 2021.
The South Carolina plant will be capable of churning out up to 150,000 cars each year. About half will be shipped overseas through the Port of Charleston.
Volvo is headquartered in Sweden and owned by China's Geely Holding Group.