Canterbury Choir
to perform at Grace
The Canterbury Cathedral Choir of Men and Boys will perform a 7:30 p.m. program of music in the Anglican tradition on Tuesday, April 10, at Grace Church Cathedral, 98 Wentworth. Tickets are $10-$50 and available at www.instantseats.com/events/GraceCharleston.
Choristers live in the ancient Cathedral Choir House and attend St Edmund's School. Each chorister learns to play at least two instruments in addition to vocal training. Choir practice takes place every day, early in the morning before school and again before Evensong, and they perform a wide range of repertoire, from medieval to modern pieces.
David Flood is organist and master of the choristers. Together they have performed at many big events in the U.K. The choir includes lay clerks, or professionally trained singers who pursue a career outside the Cathedral.
In recent years the choir has toured in France, Italy, the Netherlands, Germany, Malta, Canada and the U.S.
— Adam Parker
CSO League opens
voting for maestro
Four candidates are competing to conduct the local orchestra in the "Pursuit of the Podium" initiative of the Charleston Symphony Orchestra League.
Voters will choose a winner who will take the podium at Piccolo Spoleto Festival's free May 25 Sunset Serenade concert at the U.S. Custom House.
Those vying for the change to wave a baton are James D. Elliott Jr., founder and executive director of the Avian Conservation Center; Leyla Gulen, Fox 24 News anchor and producer; Paul L. Stoney, president and CEO of the Greater Charleston YMCA; and Sandy Tecklenburg, first lady of Charleston and an advocate for community building and the arts.
Find out more about the candidates and vote online at www.csolinc.org beginning April 1. You also can vote at upcoming CSO concerts or at the Symphony Designer Showhouse, 142 Tradd St. Votes are $5 each, and you can vote as often as you like through May 16. The winner will be announced May 20. All proceeds benefit the Charleston Symphony Orchestra.
— Adam Parker
City Gallery hosts
Gullah Society exhibit
The city of Charleston Office of Cultural Affairs presents "WOKE: Rattling Bones, Conversations, Sacred Rites and Holy Places," an exhibition curated by Ade Ofunniyin, director of the Gullah Society and its Sacred Burial Ground project.
The free exhibition runs April 3 through May 6 at the City Gallery, 34 Prioleau St.
A Backpack Journalist, a local after-school organization, has collaborated on the exhibition, facilitating the loan of an extensive set of images by civil rights-era photographer Leonard Freed (1929-2006), who recorded life on Johns Island.
Multiple community conversations and workshops are planned through the run of the exhibition. All events are free.
Using the unearthing of remains of 36 African-descended individuals during the 2013 renovation of the Gaillard Center as a point of departure, the exhibition will serve as a learning laboratory to share information and documentation about newly recognized and at-risk cultural heritage sites. The intention of the exhibition is to allow the public to participate in the process of honoring ancestral generations and to promote understanding and stewardship of Charleston's past.
— Adam Parker
Redux to screen
'Miss Representation'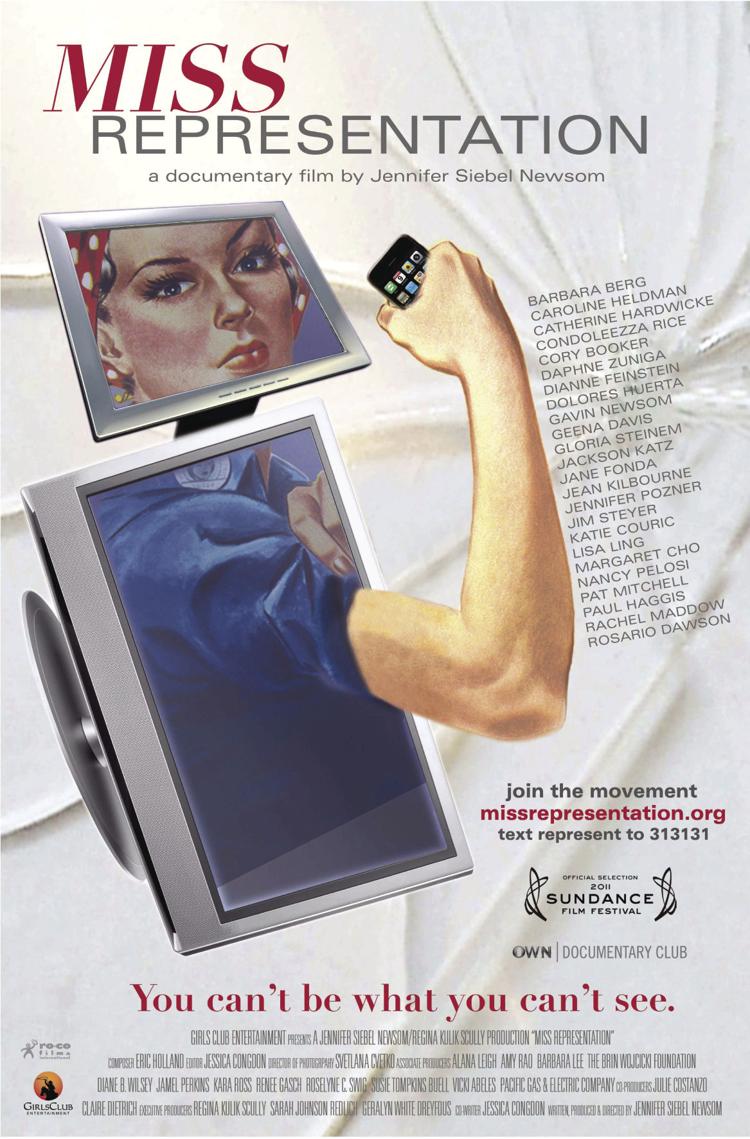 An official selection of the 2011 Sundance Film Festival, "Miss Representation," will be screened from 5:30-8 p.m. on April 2 at Redux Contemporary Art Center, 1056 King Street.
The documentary, which challenges sexism in the media and empowers women, was written and directed by Jennifer Siebel Newsom and will be shown in collaboration with Charleston's professional women's network Ellevate.
It includes provocative interviews with politicians, journalists, entertainers, activists and academics, from Lisa Ling and Katie Couric to Nancy Pelosi and Condoleezza Rice. 
"I made 'Miss Representation' because we live in a society where media is the most persuasive force shaping cultural norms. And the collective message the media send to our young women and men is that a woman's value lies in her youth, beauty and sexuality, and not in her capacity as a leader," Newsom said.
"I wanted to shed a light on this problem, because if we don't question that thinking and work to change it, we are going to continue to be marginalized," she said.
Tickets are $15 for Ellevate members and $20 for nonmembers. To purchase tickets and for more information, visit ellevatenetwork.com/chapters/1-us-charleston.
—Kalyn Oyer
Paws on the Patio
This spring is going to the dogs with an exclusive charity yappy hour perfect for your four-legged friends. 
Mount Pleasant Towne Centre, Charleston Animal Society and Burtons Grill have teamed up again to host Paws on the Patio, an exclusive happy hour held at Burtons Grill to benefit Charleston Animal Society. The event will be from 6-8 p.m. on the second Thursday of every month from April to October.
For $25, attendees will receive two drink tickets, plus an appetizer buffet that includes Buffalo Chicken Dip, Signature Wings, Philly Spring Rolls, Stuffed Grilled Zucchini and more. Fidos are free and each will receive a puppy party favor. The Charleston Animal Society will receive $10 from each ticket sold.
Last year, Paws on The Patio raised $790 for Charleston Animal Society. Reservations are limited to 30 people per event and are required to gain entrance. They can be made through mtpleasanttownecentre.com.
—Kalyn Oyer
See 'Isle of Dogs'
with your dog
The Terrace Theater is doing something special for the new Wes Anderson animated movie "Isle of Dogs," which features the voice of Charleston's own Bill Murray as "Boss." 
Not only will you be able to see the film with your typical two-legged pals, but you'll be able to bring your four-legged fluffers along as well to enjoy the matinee screening at 2 p.m. Saturday, April 14.  
The Terrace is teaming up with Pet Helpers for the showing, and there will be adoptions and charity boxes on site along with ticketholders' pets.
In other words, the Terrace will be transformed into its very own Isle of Dogs (only friendly pooches allowed). While you sip on that hair of the dog from the theater bar, your doggos can enjoy a free bowl of water and Paolo's pet gelato and biscuits for purchase. 
Tickets, which include a dog, are $11 and can be bought at terracetheater.com now. 
—Kalyn Oyer