The United Way of Aiken County held its annual Stuff the Bus school supplies drive Friday, and one of South Aiken High School's best-known graduates contributed to the effort.
Former football star Michael Dean Perry showed up at the Walmart Supercenter on Whiskey Road, where he donated a book bag and other items such as pencils, erasers and pens.
"I'm just here in town for some business," said Perry, who now lives in Charlotte, North Carolina. "A friend of mine, Keyatta Priester, asked me to come by and make sure I supported the cause."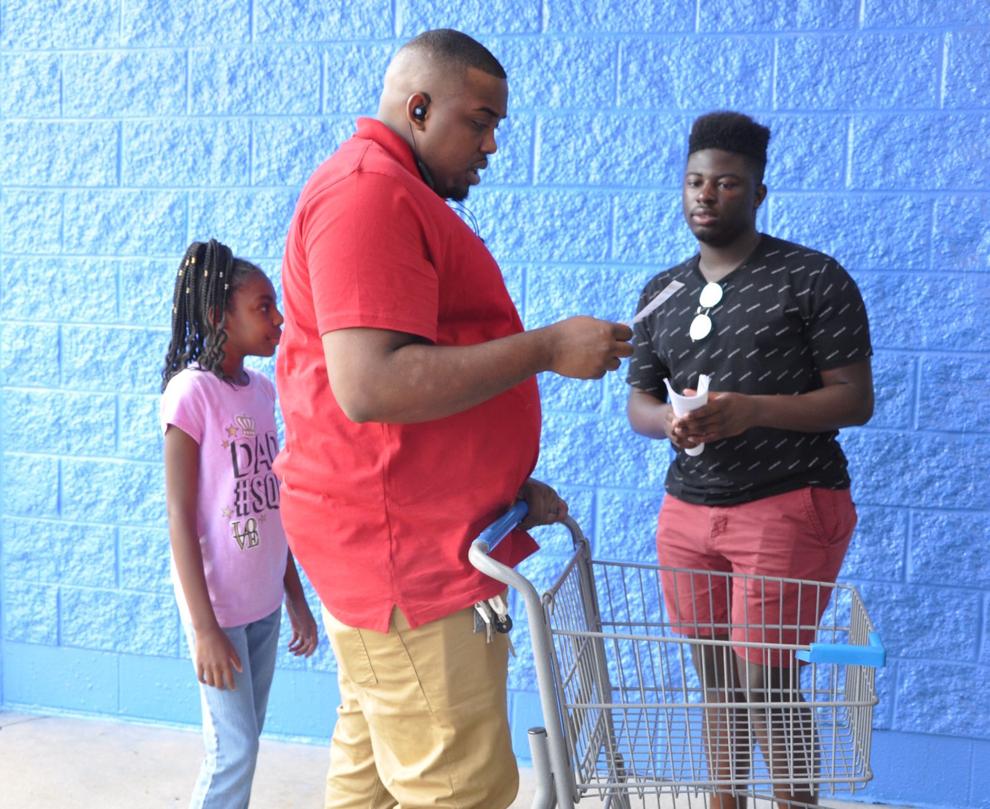 As a defensive tackle at Clemson University, Perry was a first team All-American and the ACC Player of the Year in 1987.
In the National Football League, he was a six-time Pro Bowl selection.
Perry played for the Cleveland Browns, Denver Broncos and Kansas City Chiefs.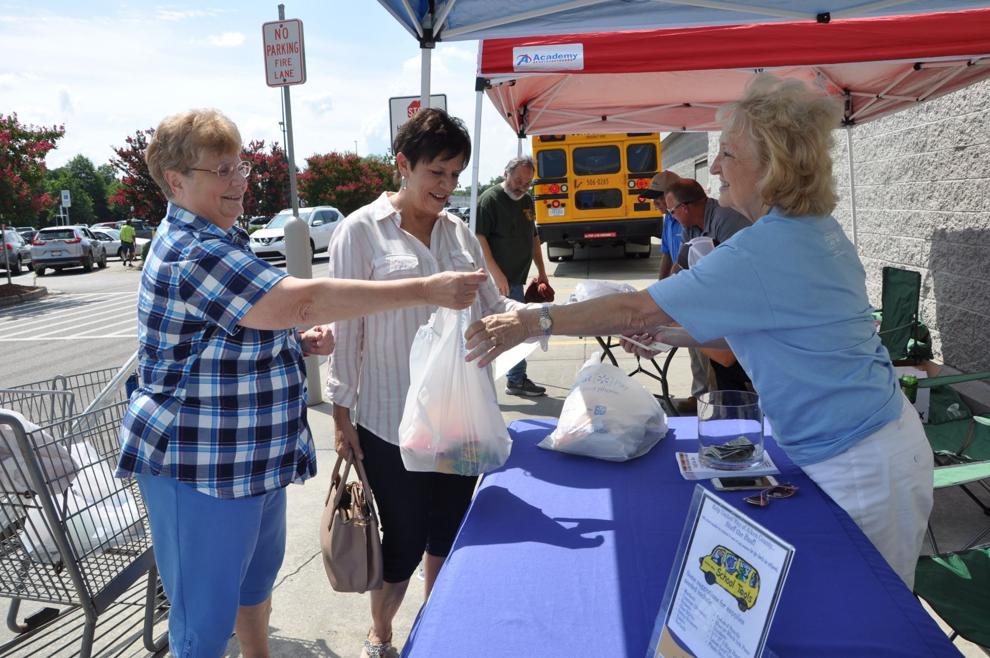 Perry is a brother of William Perry, who also was an All-American defensive lineman and ACC Player of the Year at Clemson. In addition, William was a member of the Tigers' 1981 national championship squad.
In 1986, William and his fellow Chicago Bears teammates won Super Bowl XX.
Also at the Whiskey Road Walmart Supercenter on Friday was Brenda Kruse, who donated five bags filled with school supplies to Stuff the Bus.
"My late husband, Pat, and I used to do this every year together, and after he passed way, I've continued to do it," she said. "I want to help because there is a need."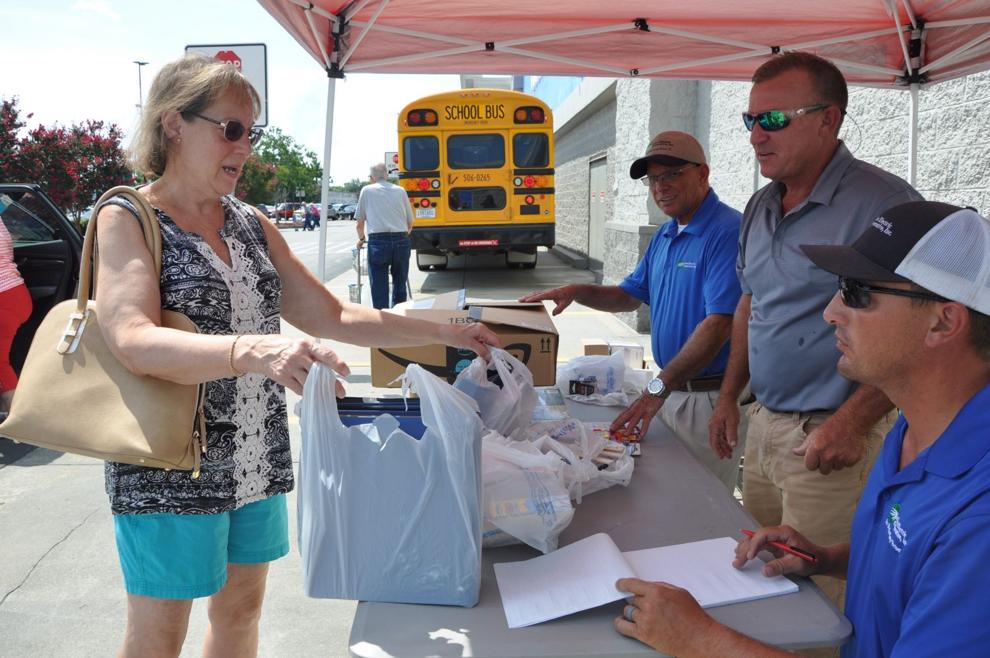 Donna Grant donated money to Stuff the Bus.
"I did it because it's what God tells me I'm supposed to do, to share his blessings," she said. "He takes care of me, so it's the least I can do."
Stuff the Bus is part of the United Way's School Tools education outreach program.
The United Way distributes the items that are collected to the public schools in Aiken County so they can be given to students whose parents can't afford to buy them school supplies.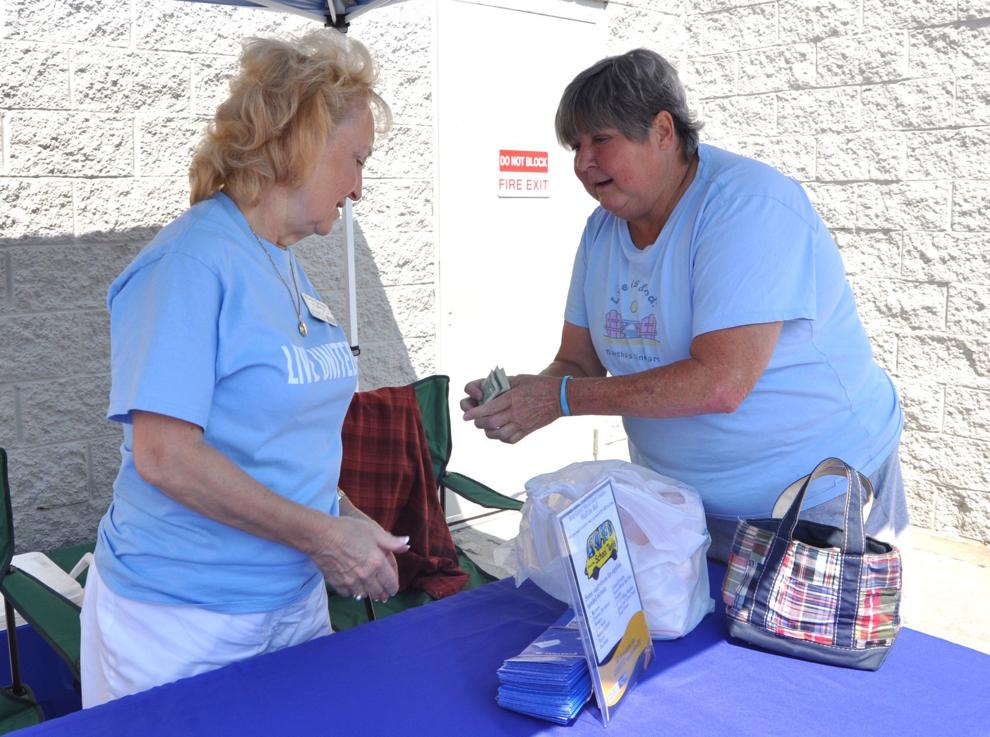 Other sites for Stuff the Bus events Friday were the Walmart Supercenters on Richland Avenue West in Aiken and Knox Avenue in North Augusta.
"Success in school really determines your success in life," said United Way President Sharon Rodgers. "We want every student in Aiken County to have the opportunity to be successful in school and successful in life, and it all begins with having the right tools to start the school year with."
Jay Dicks, 16, was at the Walmart Supercenter on Whiskey Road to assist the United Way. Joining him was Peter Flores, 17.
Both are members of the Aiken High School Interact Club, which is sponsored by the Rotary Club of Aiken.
They handed out flyers with information on them about Stuff the Bus to Walmart customers.
"School supplies are very important to students," Dicks said. "They need them every day. It's hard on lower-income families to be able to afford school supplies. This program is important because when the supplies are given to the students, their parents don't have to worry about the extra expense."
The United Way will be accepting additional donations of school supplies and money at its headquarters at 235 Barnwell Avenue N.W. in Aiken through Aug. 2.
Office hours are 8:30 a.m. to 5 p.m. Monday through Friday.
For more information on the United Way, Stuff the Bus or School Tools, call 803-648-8331 or visit uwaiken.org.