Savannah River Nuclear Solutions, the management and operations contractor at the Savannah River Site, has hired more than 900 new employees in fiscal year 2019, according to information just released by the company.
The lead contractor is, as well, planning to hire about 750 people per year for the next two years, according to SRNS President and CEO Stuart MacVean. Similar hiring trends could continue beyond that, he noted.
"We have enduring missions to perform involving nuclear materials management, environmental stewardship and the Savannah River National Laboratory, as examples," MacVean said in a prepared statement. "Performing these missions safely, securely and efficiently requires we maintain certain levels of staffing throughout our organization."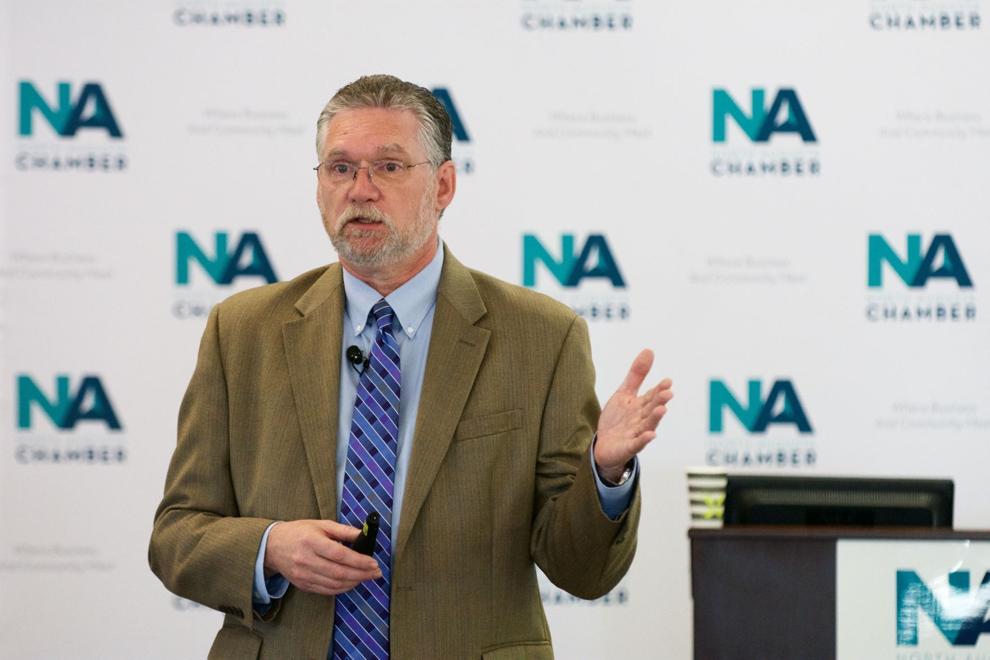 The U.S. Department of Energy Office of Environmental Management is the SRS landlord; SRNS, employing more than 6,000 people total, handles a breadth of activity across the site, liquid waste and security work excluded.
SRNS has hired more than 3,000 people since October 2014. Over the past five years, MacVean explained, 80 percent of new hires have been locally sourced.
"I think it's important to keep in mind that we are not just filling job openings, we're offering careers within our extended family," the CEO said. MacVean last week provided the North Augusta Chamber of Commerce a SRS-wide update.
There are two primary reasons for the hiring spree, according to SRNS Senior Vice President of Workforce Services Carol Barry.
One: retirement.
"Like most companies across the U.S., the baby boomer generation has reached an age where retirement has become practical and attractive," Barry said in prepared remarks.
And two: the proposed Savannah River Plutonium Processing Facility.
"Though still early in the development of this proposed new mission, we have a need at this time to fill openings in several key areas, such as design engineering and project management," Barry said.
At least 80 plutonium pits – nuclear weapon cores – per year are needed by 2030, per the 2018 Nuclear Posture Review.
To satisfy that demand, the National Nuclear Security Administration and the U.S. Department of Defense last year jointly recommended producing 50 pits per year at SRS, specifically at a recapitalized Mixed Oxide Fuel Fabrication Facility. The remaining 30 pits per year would be pumped out at Los Alamos National Laboratory in New Mexico, per the recommendation.
The NNSA has since tasked – and funded – SRNS with MOX termination and transition activities as well as early-stage design work for SRPPF. 
SRNS comprises Fluor, Newport News Nuclear and Honeywell International.