The S.C. Senate minority leader on Tuesday floated a tiered system for the apportionment of Savannah River Site settlement money that would prioritize local needs and wants over that of the state's.
Sen. Brad Hutto, an Orangeburg Democrat, suggested the $525 million plutonium payout should primarily go to Aiken, Allendale and Barnwell counties, with a lesser amount flagged for the "ring" or "loop of counties" beyond. If the state alone got $100 million for its interests – and the remaining $425 million was earmarked for local application – that would be "a very fair thing," Hutto said in testimony before a Senate subcommittee.
"We're not asking for all of the money," he said, "but we're asking that we get our fair share."
Demanding the entire purse is a political nonstarter, it seems, and appeasing counties on the periphery, like Lexington and Orangeburg, could make for smoother policymaking.
S.C. Gov. Henry McMaster, U.S. Rep. Joe Wilson and other lawmakers have advocated for a similar algorithm or means of distribution; the region surrounding the Savannah River Site, McMaster said late last year, "ought to receive at least the majority, a good majority, of these funds in one way or another."
State Sen. Tom Young, an Aiken Republican who testified alongside Hutto on Tuesday, has endorsed the three-pot approach. Leaders in Aiken, Allendale and Barnwell counties are in close coordination, and in August presented a unified front to the governor when he sought input at a summit at USC Aiken. Because the three counties have shouldered the nuclear weight of the Savannah River Site for decades, people told McMaster, they are most deserving of the money.
"This is an issue of monumental importance to the communities that I represent in Aiken County, and that Sen. Setzler represent in Aiken County, and that Sen. Massey represent in Aiken County and the surrounding area, and the communities of Barnwell and Allendale counties that Sens. Hutto and Matthews represent," Young said Tuesday. "I say that to let you know we could have filled" the hearing room "50 times over."
Aiken City Manager Stuart Bedenbaugh, North Augusta Mayor Briton Williams, Aiken County Council Chairman Gary Bunker, Aiken Chamber of Commerce President and CEO J. David Jameson and others attended the hearing Tuesday.
The money in question – $600 million, minus attorney fees – stems from a deal hashed out last year by South Carolina and Energy Department officials. In seeking to resolve a standoff over the long-term storage of plutonium south of Aiken, the two parties reached an agreement: The DOE would remove from South Carolina 9.5 metric tons of the toxic material by 2037, years ahead of prior projections, and the Trump administration would cut a $600 million check, sourced from a national judgement fund.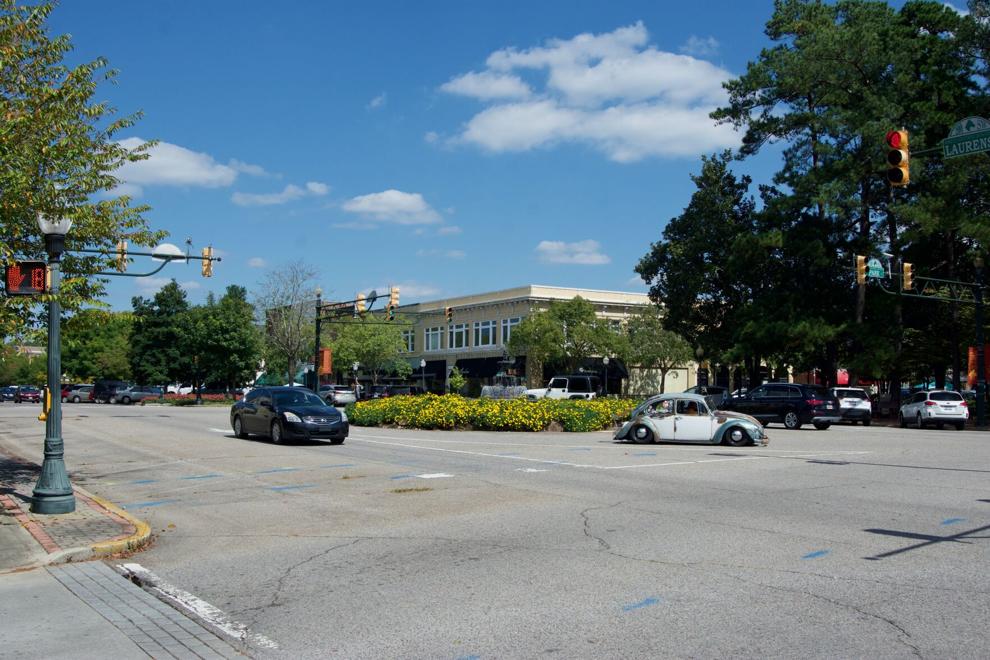 The money now in Palmetto State hands is both "transformational" and a "once in a lifetime" windfall, Hutto said Tuesday. It must, he continued, be invested wisely and with an eye toward the future.
"Obviously," he told subcommittee members Tuesday, "any time you talk about money, everybody thinks they have a good project, right?"
Exactly how the plutonium money will be sliced is up to the Legislature. McMaster has said he is not worried about the appropriations process getting commandeered, and on Tuesday, Young said the subcommittee was attentive and thoughtful. 
"We appreciate them hearing from us as to why the majority of these dollars should be invested in the counties that we represent," he said.