A facility vital to the cleanup of the Savannah River Site failed to process as much radioactive waste in its first year of operations as Department of Energy officials said it would, a low that some people recently described as a foundation for future success.
The Salt Waste Processing Facility, designed, built, commissioned and in the short-term operated by Parsons, churned through some 2 million gallons of waste in its inaugural year, concluding Jan. 17. Energy Department officials had promised 6 million, and later suggested the figure would be closer to 4 million.
Neither mark was hit.
"It's lower than we hoped to get," Savannah River Site manager Michael Budney told an advisory board in Aiken on Tuesday. "We were targeting around 4 million gallons, but we ran into some technical issues. We're working our way through them."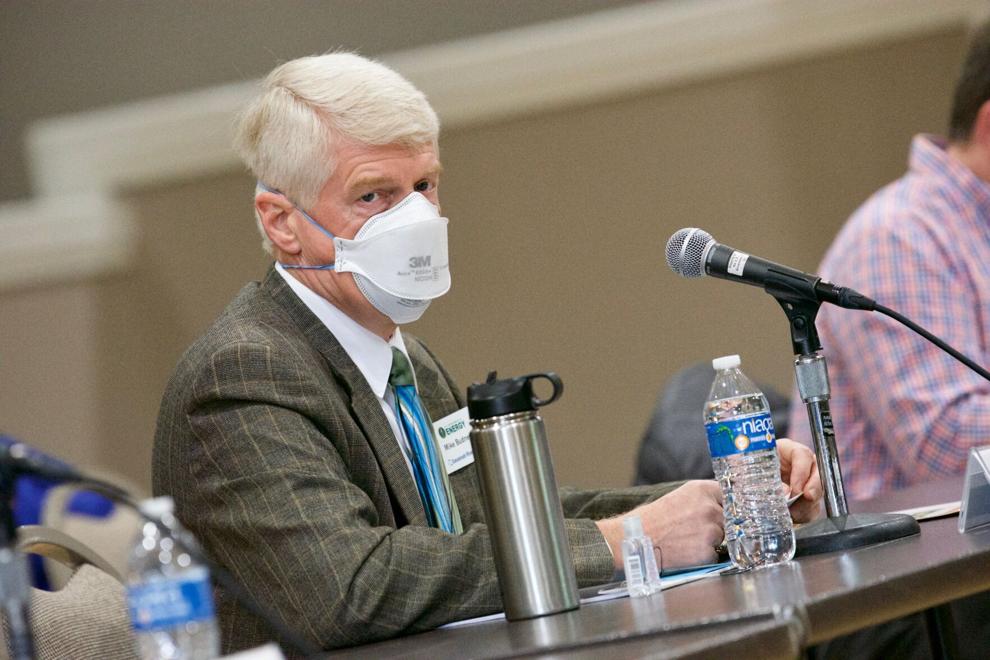 The plant received its first batch of radioactive waste, siphoned from underground storage, in late 2020, and cleared the million-gallon hurdle last summer. More recently, it shut down – as Budney mentioned this week – and crews are chipping away at a restart.
"We are shut down currently," said Mike Pittman, the Salt Waste Processing Facility project manager and a Parsons vice president. "My plant manager assures me that we are on track to start back up within the next couple weeks."
The Salt Waste Processing Facility was not immune to growing pains, Pittman said, but was not plagued by problems that would "keep us down for a long time. We're learning. We're adapting. We're improving."
The plant was designed to chew through the tens of millions of gallons of nuclear waste kept at the Savannah River Site, a decades-old Energy Department reserve south of Aiken. The waste, a vestige of the Cold War, has been described as the state's single largest environmental threat.
Mechanically speaking, the Salt Waste Processing Facility is up to the task, Pittman noted. Practice runs with simulate – "not actual radioactive material, simulate," he emphasized – prove it.
"It could handle that kind of capacity," he said Tuesday. "And it was a key element, for us, to move into actually bringing in radioactive material into the facility."
Remediating nuclear waste stored in aging tanks – at the Savannah River Site and at the Hanford site in Washington, for example – is among the Energy Department's most pressing challenges. The department's environmental liability, the estimated cost of future cleanup, totaled $512 billion in fiscal year 2020; the vast majority was attributed to Environmental Management, its cleanup division and the Savannah River Site landlord.
With the Salt Waste Processing Facility online, tank closure can happen "at an unprecedented rate," Budney previously said. Mark Schmitz, the chief operations officer with outgoing liquid-waste contractor Savannah River Remediation, on Tuesday described the SWPF as "the final piece of the puzzle that gets all the pieces" in place.
In the near future, the Salt Waste Processing Facility will change hands. The new Savannah River Site liquid-waste contractor, Savannah River Mission Completion, will take control of the facility later this year, after a traditional transition period wraps at the end of February. (Savannah River Remediation and Savannah River Mission Completion share common heritage; Amentum and BWXT back both.)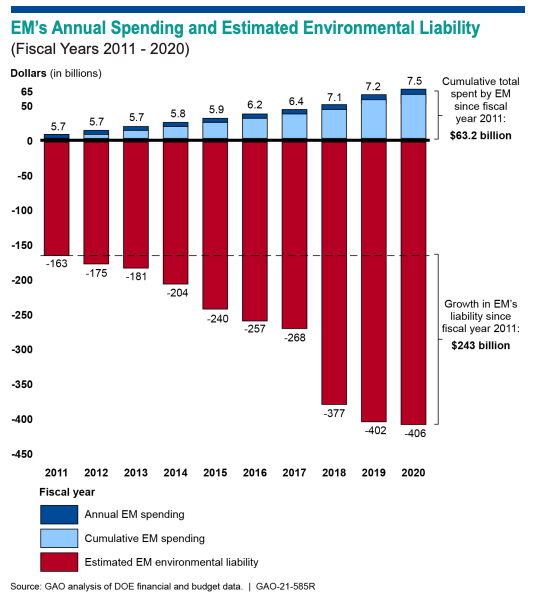 "Our goal is to accelerate the removal of waste and support tank closure. As residents of this area with friends and family nearby, I believe this is a goal we can all support," Savannah River Mission Completion boss Dave Olson said in a Monday bulletin. Olson has years of experience at both SRS and Hanford, and recently left a top spot at Fluor-led Savannah River Nuclear Solutions.
Budney on Tuesday said there has been "excellent communication between" the three players: Parsons, Savannah River Remediation and new kid on the block Savannah River Mission Completion. And, he added, there is a "good plan" moving forward.
"We are the first of a kind, Cat-2 nuclear facility that we started up within the Department of Energy in the last couple of decades," Pittman said separately. "This isn't something that happens very often."