Tucked into the back of the Savannah River Site Museum in downtown Aiken is an exhibit embellished with stars and charts, artistic depictions and historic photographs.
Spacecraft glide across the two large displays that make up the work, known as "Powering Space Exploration," and blocks of explanatory text and helpful diagrams are ornamented with colorful headlines and labels. "Beyond Earth," asserts one. "Solving The Power Problem," pronounces another. "Production Begins," a third rules. And a fourth, "The Mission Continues."
But the most consequential? "Savannah River Plant Plutonium-238 in Space."
What's written below the lengthy header conveys, in great detail, what Citizens for Nuclear Technology Awareness Executive Director Jim Marra described as the Savannah River Site's "unfortunate secret" – history that has been overshadowed or gone underappreciated.
Space exploration has been in the news this month, with three different countries dispatching spacecraft to Mars. The latest rover sent by the U.S. to the Red Planet, Perseverance, has reinvigorated interest in NASA's mission to explore the cosmos.
The legacy
In 2018, the American Chemical Society designated the Savannah River Site one of the nation's historic chemical landmarks, a first-of-its-kind honor in South Carolina. The ceremony and celebration were hosted at the Savannah River Site Museum along Laurens Street, where a related plaque is now displayed.
The Savannah River Site was established decades ago, primarily as a production hub for tritium (a radioactive isotope of hydrogen) and plutonium-239. The two are key ingredients for nuclear weapons, calamitous pillars of the Cold War.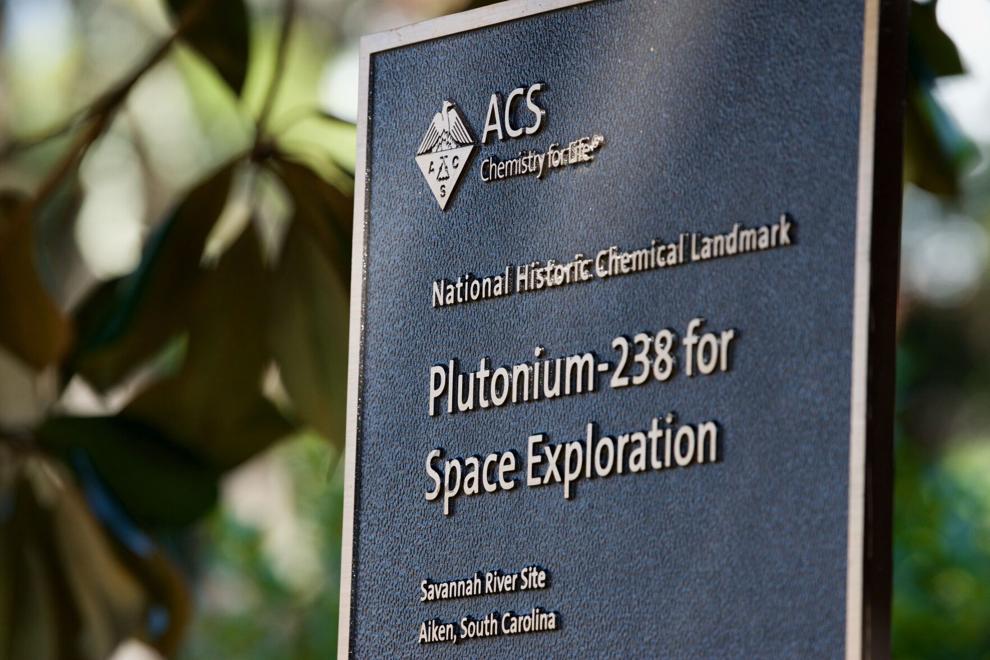 Early in its life, the site was assigned an adjacent task: produce plutonium-238, non-fissile material not used in nukes, utilizing neptunium-237.
Spacecraft need power, years upon years of it in some cases. Space is cold and harsh, and solar power and other conventional batteries have their limits. A robust, durable solution was needed.
So scientists developed the radioisotope thermoelectric generator: a nuclear battery, a device that turns heat from radioactive decay into electricity. The plutonium-238 pumped out at the Savannah River Site would serve as fuel.
"The majority of the deep-space missions that NASA has done has been fueled by plutonium-238 that was produced at Savannah River," Marra explained.
The plaque in front of the Savannah River Site Museum offers a similar account: "These nuclear batteries power and warm spacecraft and the research instruments they carry, enabling exploration of deep space. SRS produced nearly all the plutonium-238 for every U.S. mission that has relied on these batteries. Together, the technologies represent a peaceful application of radioactive materials."
When the marker was unveiled in 2018, Savannah River Site manager Michael Budney was humbled. Some people "spent their entire careers working here on plutonium-238, made missions happen that many people thought impossible," he told the Aiken Standard at the time.
"They were never really able to tell their family or friends what they did," Budney said in a separate statement. "I hope this designation allows them to finally say, 'We did that.' Forty years later their ideas and processes are still being used to help us explore the bounds of space – a true testament to its historical significance."
Local plutonium was used to power a bevy of vessels: Pioneer 10 and 11, Voyager 1 and 2, and Cassini-Huygens among them.
Plutonium-238 is an ideal fuel source for several reasons. Its half-life is about 88 years, meaning the heat output is long lasting. And its radiation is more easily shielded, making it safer to handle or work with.
"RTGs" – the nuclear batteries – "have successfully been used on 27 missions since the inception of the program, in 1961," said Kelly Lively, the Idaho National Lab project manager for Mars 2020.
The Savannah River Site's legacy endures.
"The point being is that any future activities to deep space, or inhabitation of Mars or other planets, is certainly going to need these types of technologies," said Marra with CNTA. "And, thankfully, the birth of these technologies is rooted at Savannah River."
The Red Planet
Perseverance – described by NASA as the "largest, most advanced" rover the agency has sent to another planet – landed on Mars on Feb. 18. 
It was enrapturing.
On televisions and on Twitter, on laptops and on laggy secondhand livestreams, a mechanical form hurtled toward the fourth planet from the sun.
The feed flicked from a 3D visualization of the approach – a digital palette of black, grey and martian ruby, dotted with progress-and-speed trackers – to mission control at NASA's Jet Propulsion Laboratory in Pasadena, California.
"Current speed is about 30 meters per second, altitude of about 300 meters off the surface of Mars," said Swati Mohan, the Mars 2020 guidance-and-controls lead. She was acting not only as the mission's eyes and ears, but also as the narrator for the millions tuning in.
"We're 20 meters off the surface."
And then, seconds later: "Touchdown confirmed. Perseverance safely on the surface of Mars. Ready to begin seeking the signs of past life."
Mission control erupted.
The Perseverance rover's celestial journey comprised more than 200 days and nearly 300 million miles traveled. There's much more to come.
The rover is one of three spacecraft to arrive at Mars this year; crafts from the United Arab Emirates and China showed up Feb. 9 and Feb. 10, respectively. Mars is one of the most explored bodies in the solar system, by NASA's account, "and it's the only planet where we've sent rovers to roam the alien landscape."
Getting Perseverance to the Red Planet was a team effort, a collaboration of mammoth, high-tech scale. The brigade included scientists, engineers, nuclear security specialists and technicians under the Department of Energy umbrella, the agency that oversees the Savannah River Site.
"The Department of Energy and our national labs were pretty integral in the execution of this mission," said Matt Dozier with the DOE public affairs office.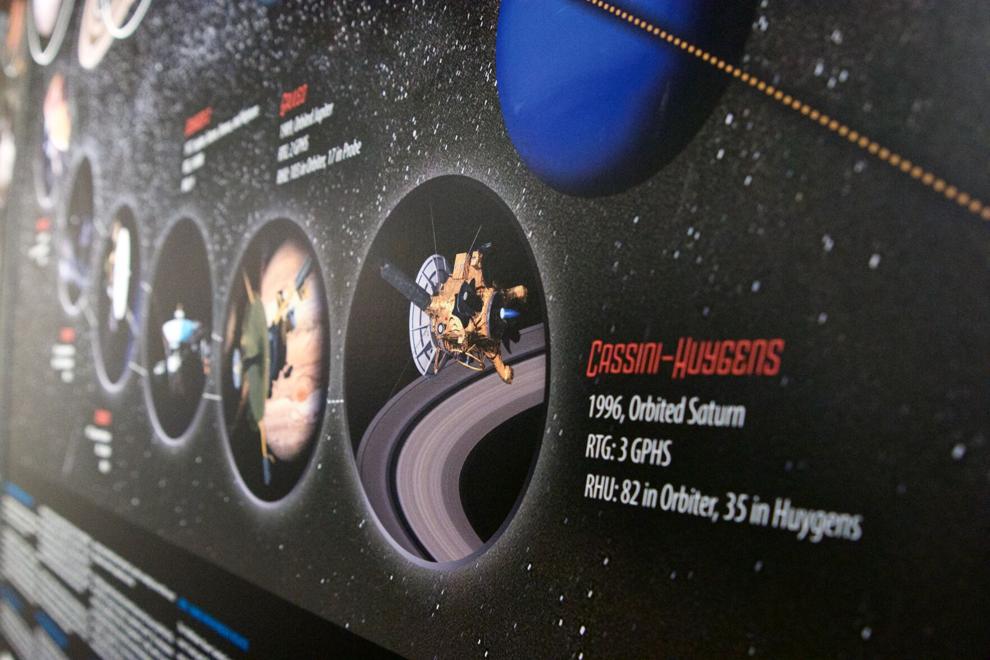 Oak Ridge National Lab in neighboring Tennessee, Los Alamos National Lab in New Mexico, and Idaho National Lab all played pivotal roles in the Perseverance endeavor – continued exploration of Mars and the search for life elsewhere. The Savannah River Site did not.
"DOE's national laboratories tackle many challenges and possess unique instruments, facilities and capabilities," Lively said.