Two mammoth generators once destined for the Mixed Oxide Fuel Fabrication Facility will now be used in coastal Louisiana to combat flooding and the effects of major storms.
The pair of diesel generator systems, unneeded at other Savannah River Site facilities or Department of Energy sites, were recently shipped to Terrebonne Parish outside of New Orleans, where a new pump station is being built.
Officials with Terrebonne Parish found the generators on a federal list of surplus property, according to an announcement from Savannah River Nuclear Solutions, which manages the Savannah River Site and has handled the mothballing of MOX.
"We jumped on it pretty quickly as soon as we found out about it," said Carl Ledet, the parish's forced-drainage superintendent. The Forced Drainage Division operates and maintains dozens of pump stations; it was formed, according to its website, "to meet the growing need for protection from flooding caused by rain, storms, tropical depressions, and hurricanes."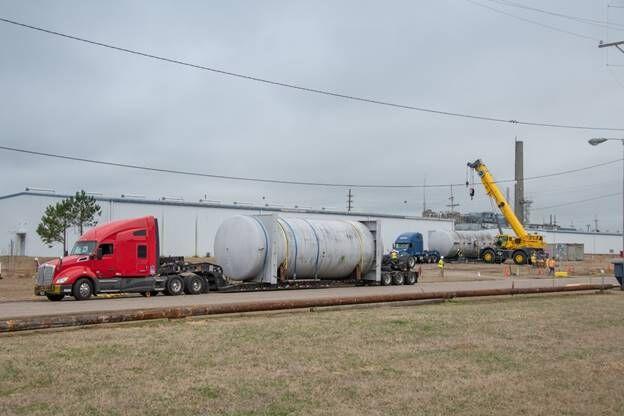 The generators, each weighing more than 100,000 pounds, were trucked south alongside massive fuel tanks and an inventory of related equipment. Terrebonne Parish "was responsible for all transportation costs," according to the Thursday announcement.
More than 30 flood events have been logged in Terrebonne Parish between 1996 and 2012. Some floods inflicted tens of millions of dollars of property damage, the parish's website shows.
The Mixed Oxide Fuel Fabrication Facility – a nuclear fuel project – was axed before it could be finished, after more than a decade of work. The cancellation left millions of pieces of equipment in limbo.
Much of it has since been flagged for reuse, including for plutonium pit production, the forging of nuclear weapon cores. Thousands of pounds of stainless steel left over from MOX was donated to more than a dozen schools and career centers in 2019.