Four Aiken City Council members were sworn in during a Monday night ceremony, after each easily won reelection weeks ago.
Democrat Lessie Price and Republicans Ed Girardeau, Andrea Gregory and Ed Woltz will serve another four years on council, the city's governing body.
Price has sat on the City Council for decades. Girardeau, Gregory and Woltz are now on their second terms.
None of them faced an opponent on the Nov. 2 ballot; a write-in campaign, mounted by Jacob Ellis and his Aiken Prosperity Party, failed to unseat Girardeau.
Mayor Rick Osbon on Monday congratulated the reelected members and said he looked forward to serving with them again.
"We have a really good team up here," Woltz responded.
Republicans remain the majority party on City Council. Just two of seven council members — Price and Gail Diggs — identify as Democrats. Aiken County, as a whole, is a GOP stronghold.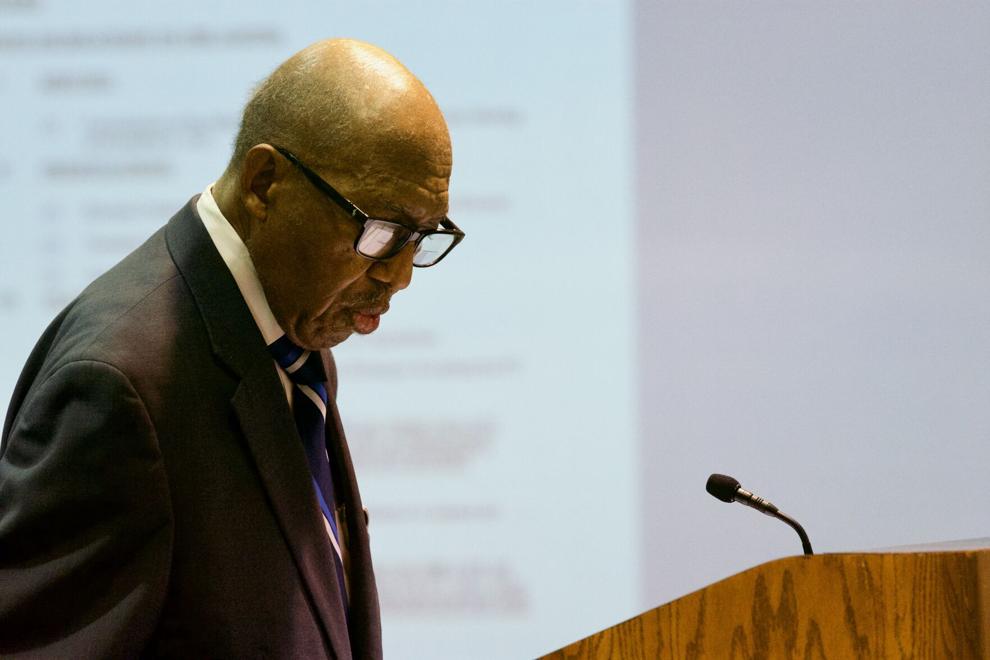 The City Council election, covering Districts 2, 4, 5 and 6, went smoothly, broadly speaking. While there were complaints about Wi-Fi connectivity and poll readiness, there were no allegations or indications of fraud or tampering or malign influence.
The Aiken Municipal Election Commission certified the results of the election Nov. 4, during a hearing that lasted more than an hour. Commission Chairman Richard Johnson Jr. at the time said everything "is in order. Everything is accounted for." Johnson provided City Council an election summary Monday.
A total 548 ballots were cast in the Nov. 2 contests. Voter turnout barely broke 3%, according to S.C. Election Commission data.
City Council is organized under a 6-1 single-member-district plan. Only the mayor is elected citywide.