The Aiken Design Review Board on Tuesday night rendered no hard opinion on the status of Hotel Aiken or whether it is in a state of self-demolition, and instead suggested working with the hotel's ownership to allay public concerns and secure information about the potentially stalled projects there.
Some members of the board – tasked with preserving the city's historic portions and features – urged hotel officials to keep the public informed about the landmark property and work being done, of which there is much, according to owner Neel Shah and a representative, attorney Jennifer Stone, at the meeting.
A "timeline or some sort of an explanation of where" the Hotel Aiken renovation and rebuild stands would be of serious public interest, board member John McMichael Jr. said Tuesday night, and would likely correct misconceptions. McDonald Law, the Design Review Board chairman, both during and after the meeting agreed, emphasizing that a reviewable report would be appreciated.
"You know," McMichael said, "perception is everything."
Hotel Aiken, at the prominent downtown corner of Laurens Street and Richland Avenue, has for years now been the subject of a grand, multimillion-dollar renovation and modernization effort. In December 2017, Shah revealed the hotel, which dates back more than century, would join the Courtyard by Marriott family while retaining its local business ties and its historic charm.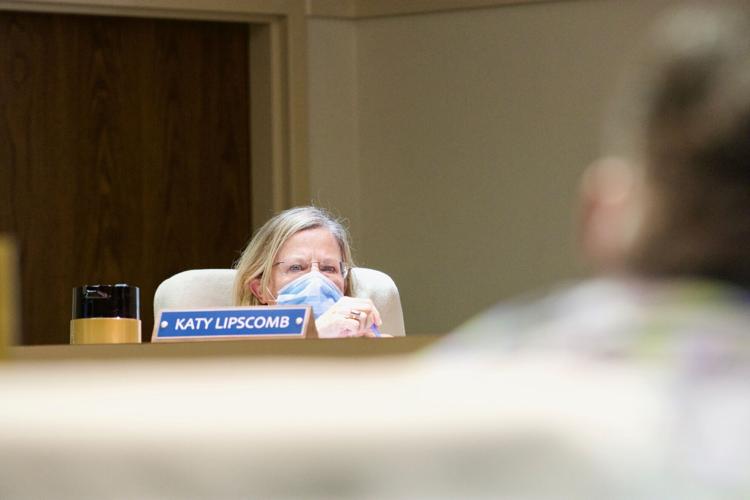 At the time, Shah said the new and improved Hotel Aiken – more rooms, a patio, places to meet, water features – would be ready by the 2019 Masters. It's now August 2020; the doors have not opened, the place is gutted and little exterior progress has been made recently.
Inside, though, is a different story, Stone told the board. Tedious, intensive work and planning is ongoing, she said, noting the coronavirus pandemic has decimated the hospitality industry the world over.
The languishing outward appearance of the hotel, however, led the owner of nearby Malia's Restaurant to inquire in July about the city's demolition by neglect provision and whether it would be applicable to the in-limbo lodging.
"It just doesn't look like anybody cares," Design Review Board member Katy Lipscomb said of the hotel. Ryan Bland, the city's planning director, noted there was some cosmetic damage: peeling paint and a damaged cornice, as examples.
Demolition by neglect is a rare maneuver the city can use to intervene and compel property owners to address blight and, in a broader context, protect noteworthy architecture. Law has said it is more defensive and protective than offensive and destructive.