ORANGEBURG — Nikki Haley, a one-time U.S. ambassador to the United Nations and a former South Carolina governor, on Monday said she would not seek the White House in 2024 if former President Donald Trump throws his hat into the ring.
"I would not run if President Trump ran, and I would talk to him about it," Haley said after touring S.C. State University alongside James E. Clark, the school's president. "That's something that we'll have a conversation about at some point if that decision is something that has to be made."
Some see Haley as a presidential contender. And she dismissed Trump – her former boss – following the violent Jan. 6 riots in Washington, D.C.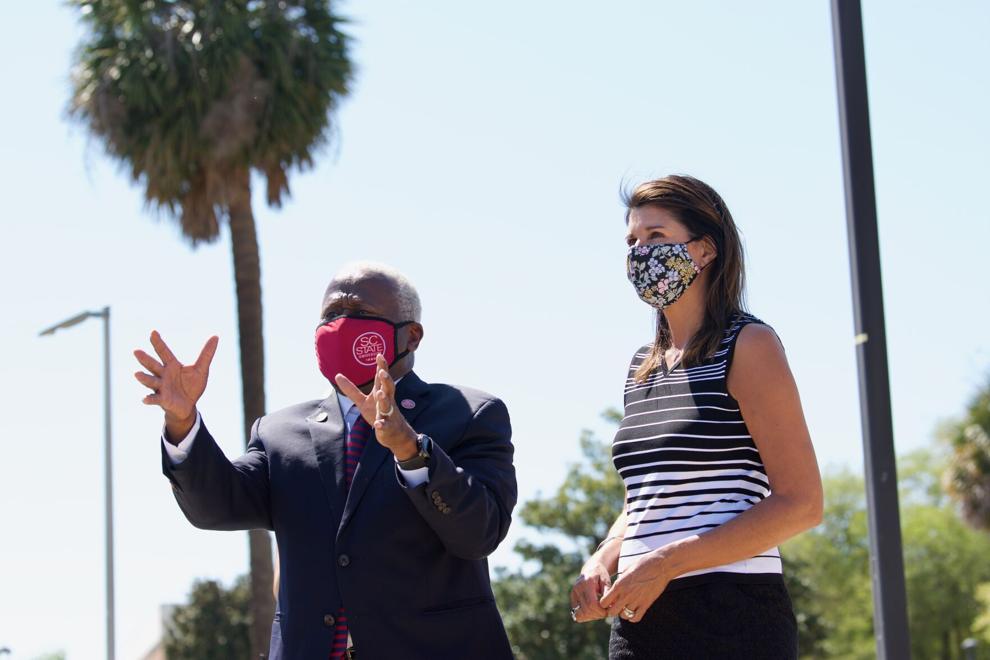 "I don't think he's going to be in the picture," Haley said of Trump, according to Politico. "I don't think he can. He's fallen so far."
Her remarks Monday, in response to questions posed by the Associated Press, could put a damper on the higher-office speculation. 
Trump still commands significant sway over the Republican Party and has teased a comeback in the years to come.
"I had a great working relationship with him," Haley said Monday. "I appreciated the way he let me do my job."