Tucked away in the Aiken horse district's pastoral and usually peaceful setting, Bruce's Field is a hive of activity.
The Aiken Charity Horse Shows are underway, and more than 650 hunters and jumpers and 250 riders are competing.
The first series of classes was held May 2-6, and the second series begins Wednesday and will run through Sunday.
"We have stables here from California, Texas, Ohio, Massachusetts, New Jersey, New York, Virginia, the Carolinas, Tennessee, Georgia, Florida and Canada," said Scot Evans, secretary of the Aiken Horse Park Foundation's Board of Directors, on Tuesday morning.
"And we also are blessed to have some of the top horses in the country," he added.
Those equine athletes include Private Practice from Tennessee and Cold Harbor from Georgia.
In the human contingent is Harold Chopping, who was a Canadian equestrian team alternate for the 1992 Summer Olympic Games in Barcelona.
"Last week, Emanuel Andrade was here," said Daniel Geitner, co-chair of the committee that helps the Horse Park Foundation put on the Charity Horse Shows.
Andrade was a show jumping rider for Venezuela in the 2016 Summer Olympics in Rio de Janeiro.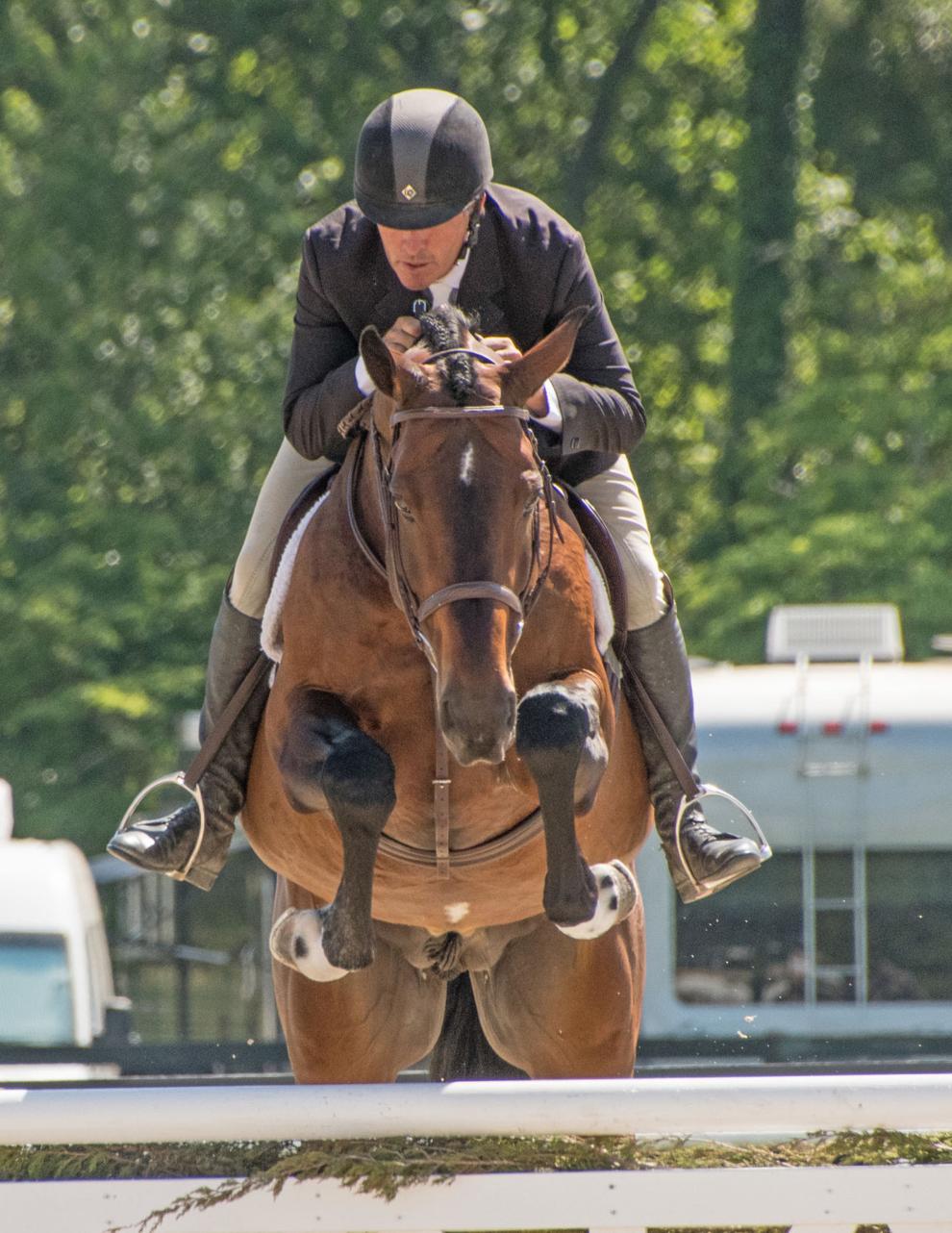 "For us, what we are most excited about, is the variety of horses and owners that we have," Evans said.
The Charity Horse Shows are in their third year, and for the first time, there is a Ladies Committee in charge of making sure everybody feels welcome.
The group has more than 20 members, and they "go around with coffee, doughnuts and other goodies to all the barns each morning," said Horse Park Foundation Board President Jack Wetzel.
The women also water the decorative plants on the showground and offer visitors recommendations about hotels and restaurants.
"They know Aiken, and they have really stepped up to help out," Wetzel said. "They are very enthusiastic about being involved."
Tom Wright, a Tennessee-based trainer, has appreciated the efforts of both horse show officials and the Ladies Committee.
"I love the hospitality; it's very personal," he said. "It's like it used to be when you went to a horse show at someone's private farm and you were a guest. It doesn't feel like a professional business where you are stuffed into a really strict time schedule and it's a very high-pressure situation.
"I also love being in a grass-based area where there is room to ride around the periphery (of the show rings) and the horses can go out and graze."
The $25,000 U.S. Hunter Jumper Association International Hunter Derby in Honor of Bruce Duchossois is scheduled for 3:30 p.m. Friday.
The $25,000 Aiken Charity Grand Prix will be held at 4 p.m. Saturday.
Classes will begin at 8 a.m. Wednesday, Thursday and Friday, and at 7:45 a.m. Saturday and Sunday.
Admission is free, and there is no charge to park.
Proceeds from the Charity Horse Shows will benefit the Community Medical Clinic of Aiken County, Aiken Senior Life Services and Friends of the Animal Shelter.
For more information, visit the Aiken Horse Park Foundation's Facebook page or aikenhorsepark.org.