"Where There Is Darkness" tells the story of a brutal murder, but its central theme is mercy.
The documentary chronicles the life events – a long history of sexual and drug abuse from the hands of his father – that led Steven Murray, whose roots are in Aiken County, to shoot the Rev. Rene Robert, a 70-year-old, retired Catholic priest from St. Augustine, Fla., in the back on a lonely road in rural Burke County, Ga., in April 2016.
But more importantly, the film celebrates Robert's compassion and love for troubled people – people with mental and emotional problems and who had been convicted of crimes. Murray was one of those people whom Robert was trying to help get back on track.
The film tells the story of how Robert's own words from the grave affected his killer's sentencing and saved Murray from almost certain death. The documentary also helped bring forgiveness for both Murray's and Robert's families and the darkness they both endured.
The Fountain of Living Waters Church of God in Warrenville will sponsor a special screening of "Where There Is Darkness" at 4 p.m. Jan. 26 at the Imperial Theatre at 749 Broad St., Augusta.
All proceeds will help the church, at 275 Flint Drive in Warrenville, build a new sanctuary to extend its ministry.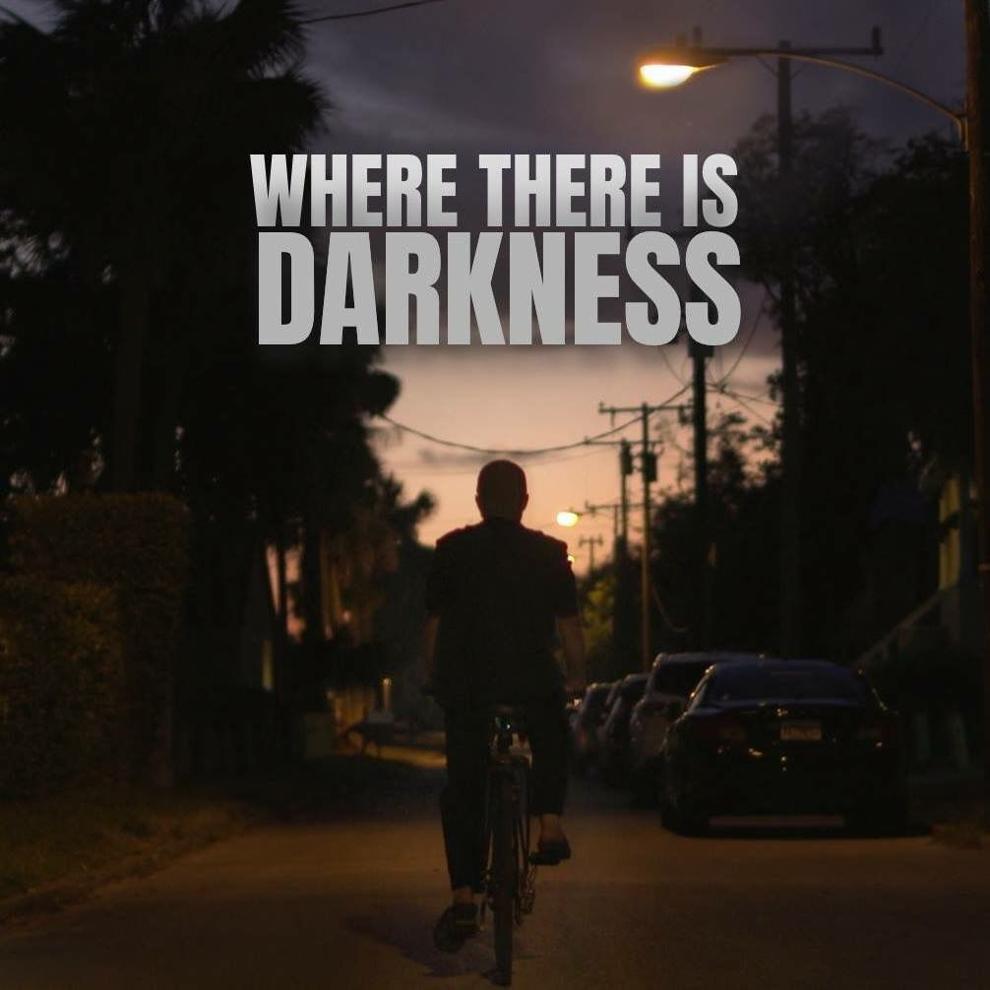 Murray's family – his two sisters, brother and mother and father – attended the church years ago, said the Rev. Bertie Altman, the pastor, who has kept in touch with sisters, Crystal Murray and Bobbie Jean Murray. Altman participated in the documentary's filming.
"His sisters told the producers all about me, and they came from Florida to meet me," Altman said. "They filmed different things and did a large interview, and some of that is in the movie – bits and pieces."
The film focuses, too, on a prophetic plea Robert made 15 years before his murder.
Both Burke County prosecutors and the priest's family pushed for the death penalty for the murder, Altman said.
But during the trial, Robert's bishop in St. Augustine discovered a paper the priest had written called a "Declaration of Life."
"In that paper, he stated – because he always worked with drug addicts and the homeless – should I ever lose my life at the hand of another human being, I do not want them to receive the death penalty," Altman said. "Burke County was still trying to override that. The bishop from Florida said no, no. However they worked it out, Steven did not get the death penalty."
Murray is serving a life sentence in the Valdosta State Prison in Georgia.
Altman attended the documentary's premier in Florida with Murray's sisters and witnessed the forgiveness both families felt firsthand.
"The film tells a little bit about what brought Steven to this, but it emphasizes that between the trial and the premier of this film, the family came to a place of forgiveness. I was there," Altman said. "The amount of weeping and love that was there when this film was finished was just unbelievable. You felt everything. You didn't have to be related. You had an experience that day. It was absolutely amazing – that feeling of forgiveness and the weeping and the hugging."
Robert's family felt that forgiveness, too.
"The family told the sisters we're going to pray for your brother. We had no idea what his life had been like, what brought him to this place," Altman said. "None of us know. You can say all day long this will never happen to me, but you never know what's coming down your road. The film speaks to everyone who has had these struggles."
For Murray's sister, Crystal, the film provided not only forgiveness but healing. The filmmakers asked Crystal and Bobbie Jean to return to their childhood home in Graniteville and to places where their father, Jimmy Murray, shot them up with crack and abused them in other ways when they were growing up.
"We honestly didn't know how we would react. I was scared I was going to flip out, but it started a healing process for us," Crystal said Thursday during a phone conversation. "Prior to that, I was a lot more nervous and anxious and not able to talk about it. It's been buried. It honestly helped my sister in more ways than you can honestly imagine."
Crystal started school, will graduate this year and will begin college next year. She has a son and is getting married Mother's Day.
"It's just a lot things," she said. "Before I would try to get close to people, but I would push them away. It's been a really good thing."
And Crystal and her sister found forgiveness for their father, too.
"In the process of all this, our father, who used to beat and molest us every day and shoot us up with drugs and was abusive in every way possible, he ended up passing. Me and my sister actually forgave him at the end for everything he put us through in our lives," Crystal said. "I had never actually been able to forgive him, and I don't think I would have been able to if it wasn't for the producers of this film and exploring our childhood home and talking about it and just getting it out. I believe anybody struggling with their past or with forgiveness issues - I believe this film will help."
According to news reports from 2016, Murray, first arrested at 11 to escape his abusive father, asked Robert for a ride in Jacksonville, Fla. Once in the car, Murray kidnapped the priest and later killed him, authorities said.
Murray was found driving Robert's Toyota Corolla in South Carolina a day after Robert was reported missing. After his arrest in Aiken County, Murray led police to Robert's body, which had several gunshot wounds, in a wooded area in Georgia.
For Altman, the documentary could turn Robert's tragic story into a blessing for her church and congregation, continuing the priest's legacy of giving and good works.
"God spoke to me about building a sanctuary," Altman said. "My argument with him was that we don't have that many people. We don't have any money. The Lord replied: Noah did not wait for the need. If I waited for the need, it might be too late. So we started a building fund and had fundraisers, and we've had great response."
Stella Mar Films, based in central Florida, produced "Where There Is Darkness." The documentary has been screened at film festivals in America and around the world and won numerous awards.
For more information and to view the trailer, visit wherethereisdarkness.com.