Heartbreak is being felt across the Edgefield County community after a fatal car collision claimed the life of a beloved 16-year-old baseball player at Strom Thurmond High School. 
Ryan White, who wore No. 9 on the Strom Thurmond High School baseball team, died Monday at an Augusta hospital from injuries sustained during a deadly car accident, the Edgefield County Coroner's Office confirmed on Tuesday. 
On Jan. 9, the South Carolina Highway Patrol responded to a collision on Egghouse Road near Woodward Road, just 2.7 miles north of Trenton.
Authorities report that a 2002 Ford Ranger with a 16-year-old driver, later identified as White, was traveling west on Egghouse Road when the vehicle traveled off the right side of the road, overcorrected and then traveled off the left side of the road before striking a tree.
White was extracted from the truck and was flown to a nearby hospital, Highway Patrol reports. He was not wearing a seat belt at the time of the crash. 
The fatal collision continues to be under investigation by the South Carolina Highway Patrol. 
Community support poured in for White as he remained in the hospital. 
Friends of White organized an event to pray for him on Sunday. The group met and lit candles at 6:09 p.m. and prayed for nine minutes in honor of his number he wore on the school's baseball team, Youth Pastor Travis Brian with Edgefield First Baptist Church said.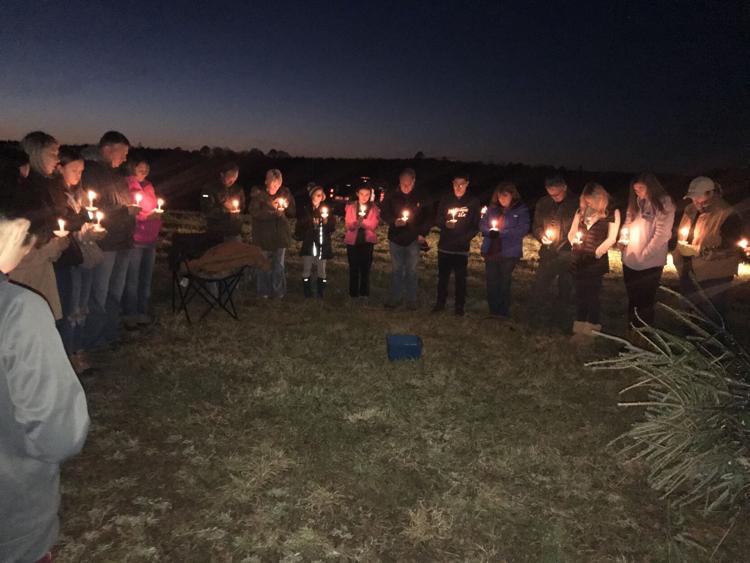 "A lot of my boys are on the baseball team and were very close to him and loved him," Brian said. "I never personally met him but I knew who he was through his friends and the joy he shared as a friend. He just had a deep impact on all my guys." 
White played outfield and pitcher on the school's JV team and was expected to compete for the varsity team this season, Gregg Yonce, assistant baseball coach at Strom Thurmond High School, said on Monday. His "huge" smile and hard work ethic always pushed the team forward. 
"I'll be honest, a whole lot of people are hurting right now at the school and in this community," Yonce said. "Ryan White was just such a breath of fresh air. Always had a huge smile on his face and just loved life especially if he was outdoors hunting and fishing or playing baseball. As a parent, this is your worst nightmare to have something like this happen. Here at Strom Thurmond High School, we love our students, and we're doing everything we can to be there for them. But I can't tell you how many students have come by and checked on me and Ryan's other teachers."
On Tuesday morning, the Strom Thurmond Rebels Baseball team tweeted a photo of White while saying his spirit will always be with the team. 
"Ryan was a competitor," the post reads. "You can see it in his eyes. He loved the game, his family and his teammates. His loving spirit will live in our hearts and memories forever. Rest In Peace Ryan. We love you and will always miss you. #RyanStrong."
Ryan was a competitor. You can see it in his eyes. He loved the game, his family, and his teammates. His loving spirit will live in our hearts and memories forever. Rest In Peace Ryan. We love you and will always miss you. #RyanStrong pic.twitter.com/YtmgwjQcm4

— Strom Thurmond Rebels Baseball (@STRebelBaseball) January 12, 2021
"Ryan absolutely loved baseball, and he loved playing for our school," Yonce said. "He played so hard all the time and was always looking to get better. I can still hear him say, 'Hit me one more coach! Hit it where I have to dive for it!' His teammates saw his determination, and it made them push harder too."