WILLISTON — At a kickoff event in her native town Sunday night, Democrat Adair Ford Boroughs seemingly had two goals: explain and electrify her campaign to supplant longtime congressman Joe Wilson.
"I know we can do better, I know we deserve better," Boroughs said, standing on a small stage erected on the Williston Elko High School football field. "And that's why I'm running for Congress."
Wilson, a South Carolina Republican, represents the 2nd Congressional District, a collective that includes the entirety of Aiken and Barnwell counties, the latter of which includes Williston. Wilson has represented the district for almost two decades, dispatching recent challengers by a decent margin.
Boroughs is a political newcomer; she's a former U.S. Department of Justice attorney and nonprofit law-firm executive. Her congressional campaign was unveiled earlier this year with a splashy video featuring her entrenched competition. The roughly three-minute video, posted to Youtube, scrutinized Wilson's legislative record before offering Boroughs' backstory.
"My whole life has been about beating the odds and helping others do the same," Boroughs said at the time, "and that's what I want to do in Congress."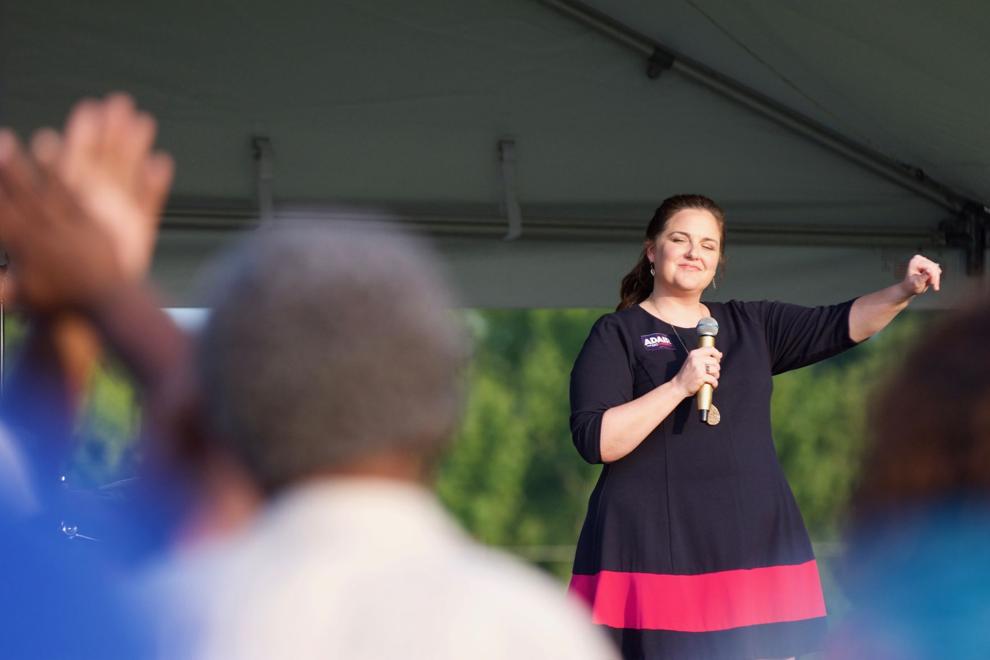 It's a theme that was played up Sunday – an uphill, but worthwhile, battle. Boroughs recently outraised Wilson, according to federal disclosures, and on Sunday disavowed funding from corporate political action committees, or PACs.
"Watch what David did to Goliath. He brought him down," state Rep. Lonnie Hosey, a Barnwell Democrat, said. He later added, "She's raising money, she's doing all kinds of things that's necessary."
Wilson's seat is up for grabs again in 2020. 
Aiken City Council member Lessie Price described Boroughs as a "dynamite candidate." 
"She's prepared," Price continued.
In a group interview with reporters after her speech, Boroughs said she believes "people are ready for something different" in the 2nd Congressional District, a place that includes urban swaths and rural areas more similar to Williston.
"Look, I do my homework before I take on any task, and I did here," Boroughs said, emphasizing that "people are tired of dynasty politics." If voters don't like her after two years, Boroughs argued, they can get rid of her.
State Rep. Bill Clyburn, an Aiken Democrat, attended the campaign event but did not speak.