He may be too old for some stuff, but he's not too old to "feel the Bern."
Longtime actor and activist Danny Glover on Thursday swung into Aiken to campaign for U.S. Sen. Bernie Sanders, who is again seeking the presidency as a Democrat. The free event was among the first few serious 2020 splashes in Aiken County.
Glover, in a sweeping question-and-answer session at a luncheon hosted by the Aiken County Democratic Party, laid bare his support for the independent Vermont senator, who he has publicly supported for years.
As he spoke, touching on topics like climate change, political schism, slavery and "health care for all," Glover described the Sanders campaign as one of love, compassion and unity. The "Lethal Weapon" and "The Color Purple" actor said it is crucial to separate political rhetoric from what can and needs to be accomplished.
Asked afterward if Sanders could beat President Donald Trump in a dedicated election, Glover said, "Oh, absolutely, absolutely."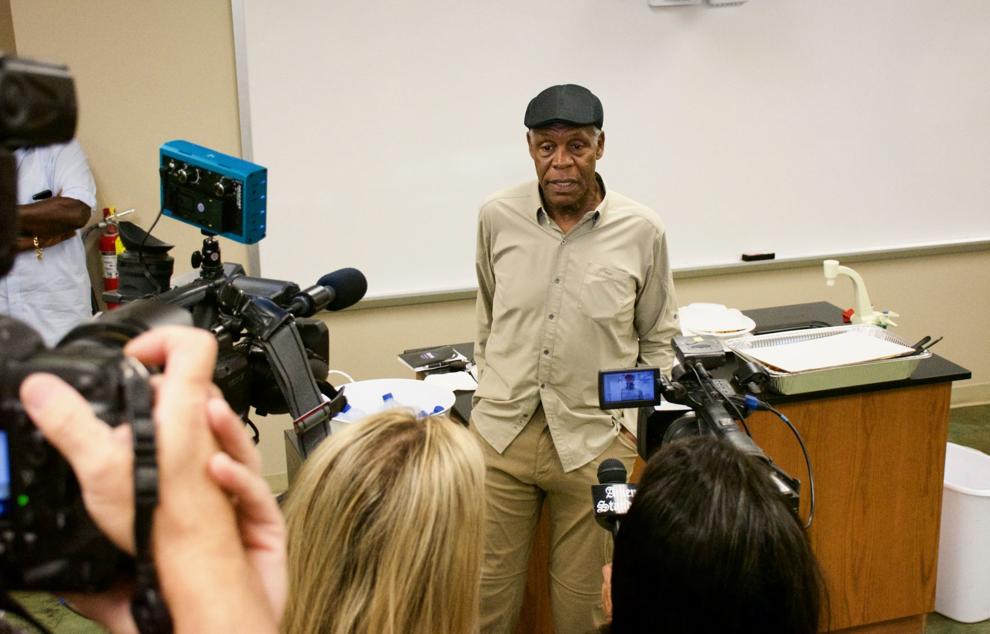 His support for Sanders – a lawmaker who has championed health care changes, LGBTQ equality and criminal justice reform – stems from the candidate's history, Glover explained.
"I listened to him," Glover said, continuing: "And I knew the work that he'd done … as a mayor, and also the work that he did as a congressman and certainly as a senator. So I'm tracking this."
On Twitter, Glover's most recent tweets and retweets are in support of Sanders.
To secure the Democratic nomination – the presidency, too – Glover said Sanders needs people to get out and vote. Trust, he added, is key.
"Know that he is the real deal, not an imposter," Glover said. "He's a real deal, his expressions are the expressions of what our expressions are."
More than 20 Democrats are in the race for president.