On Tuesday it was St. Mary Help of Christians Catholic School's turn to welcome students back for the 2022-23 school year.
Principal Laura Webster said she was excited for the first day because she enjoys new beginnings, which are good for the staff members, students and their families. When she welcomed back the students, she talked about starting the year with a clean slate.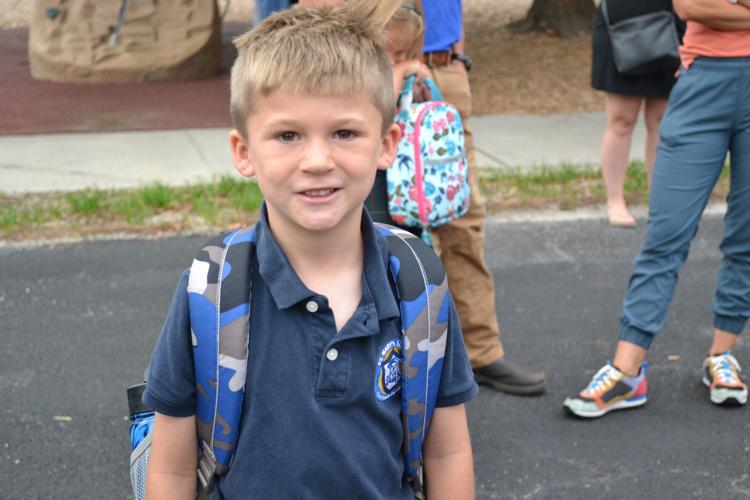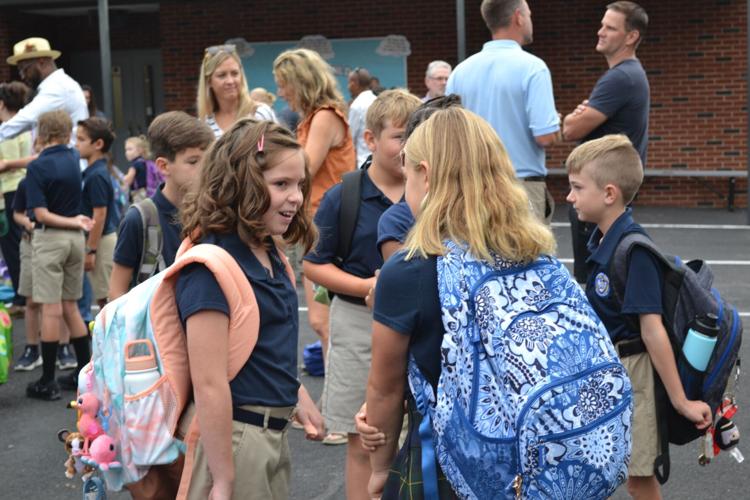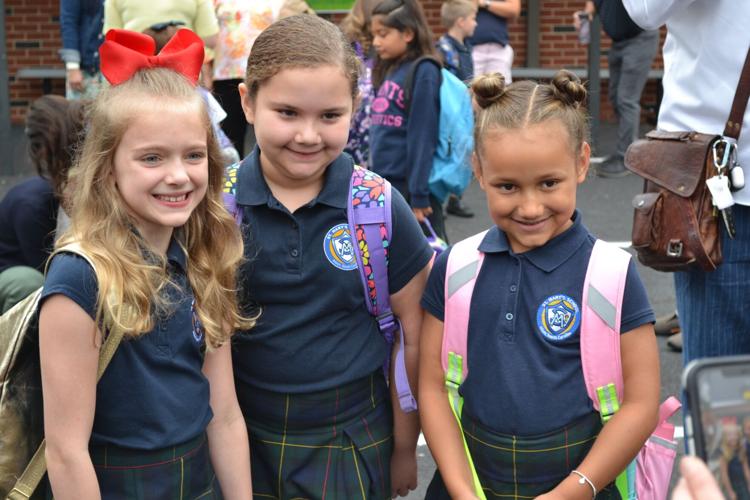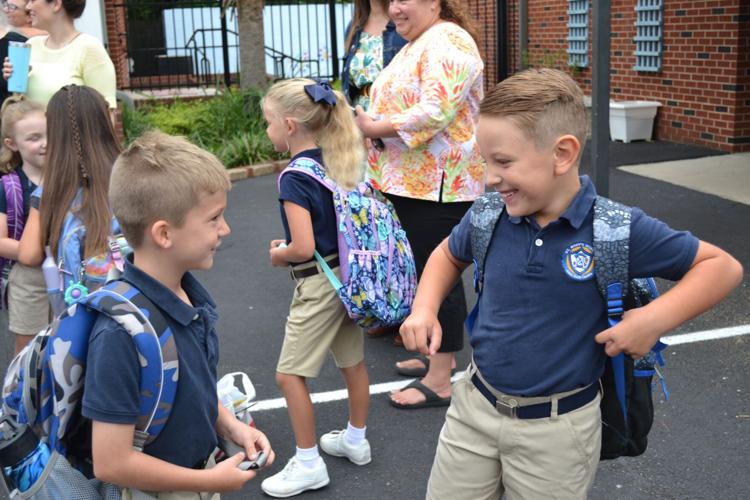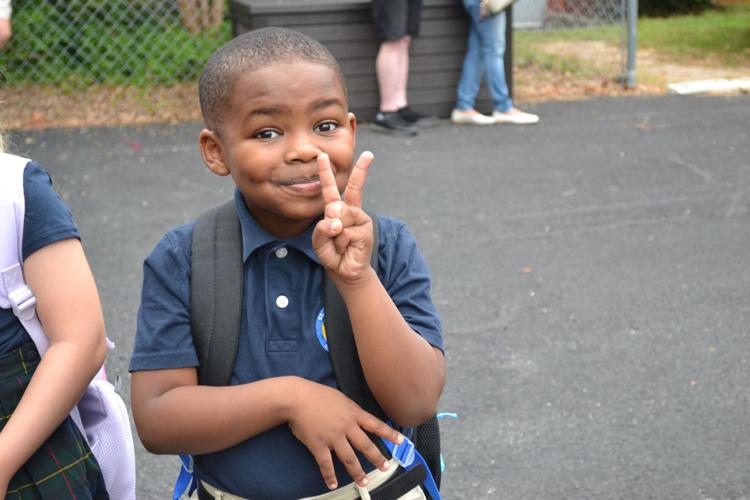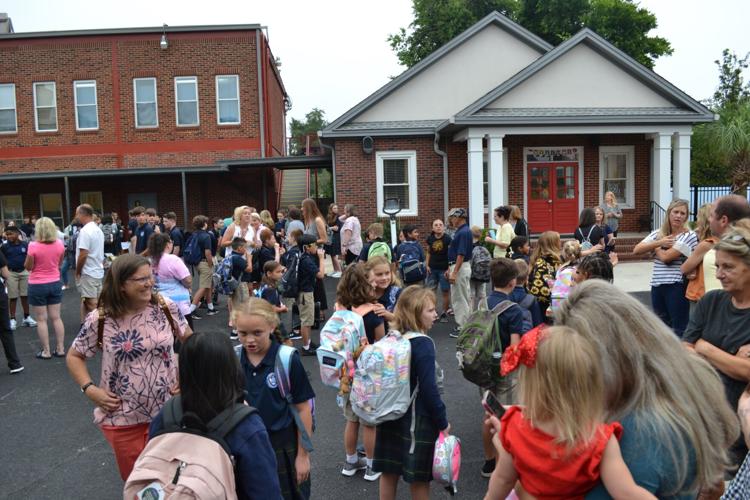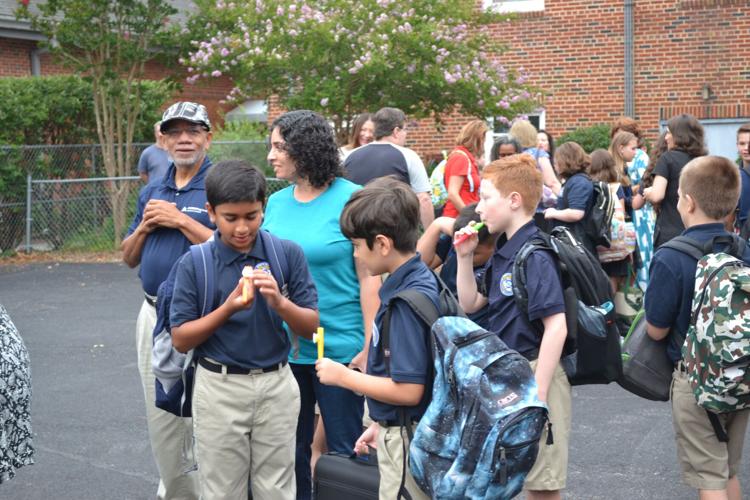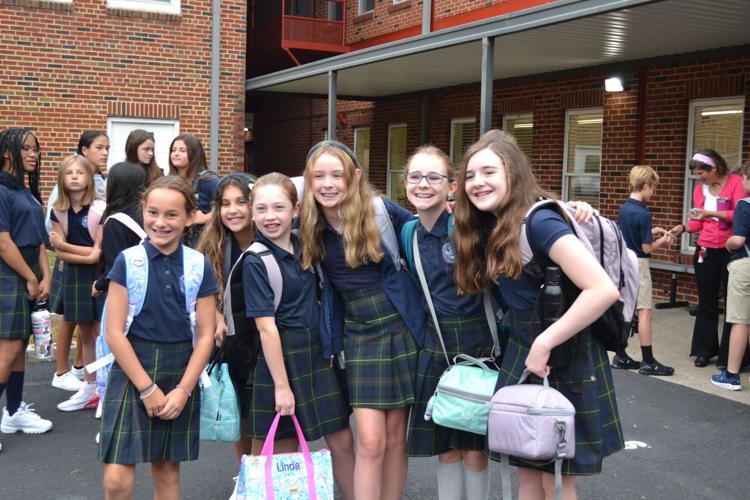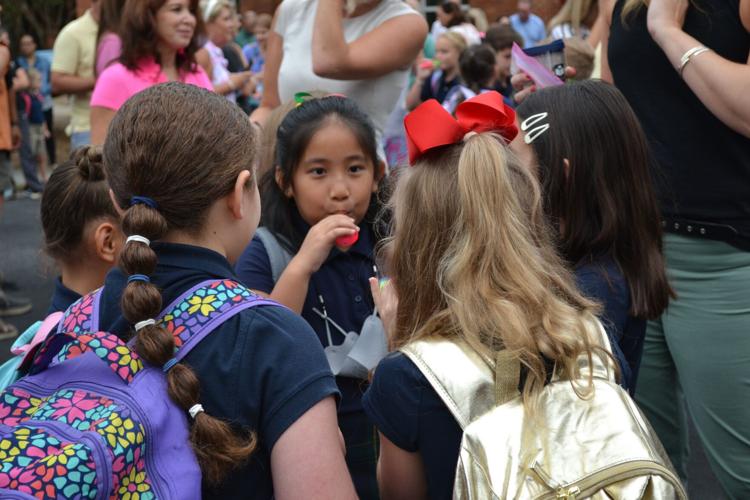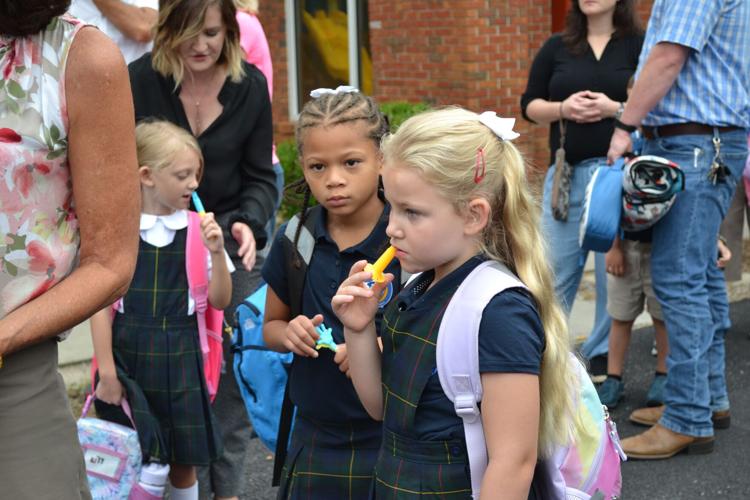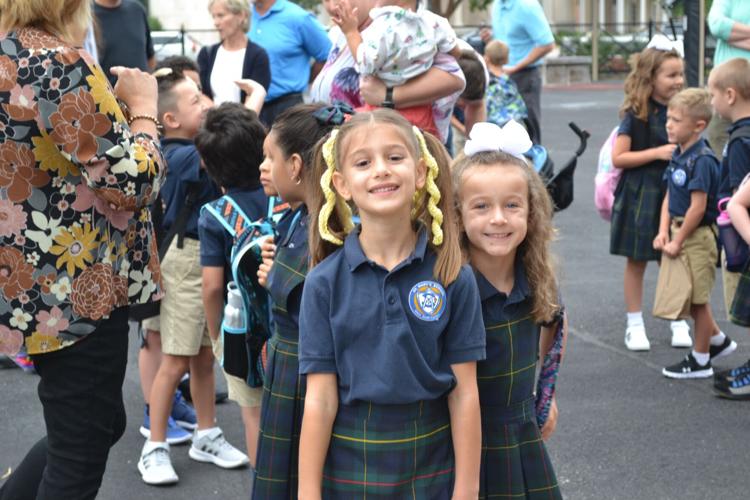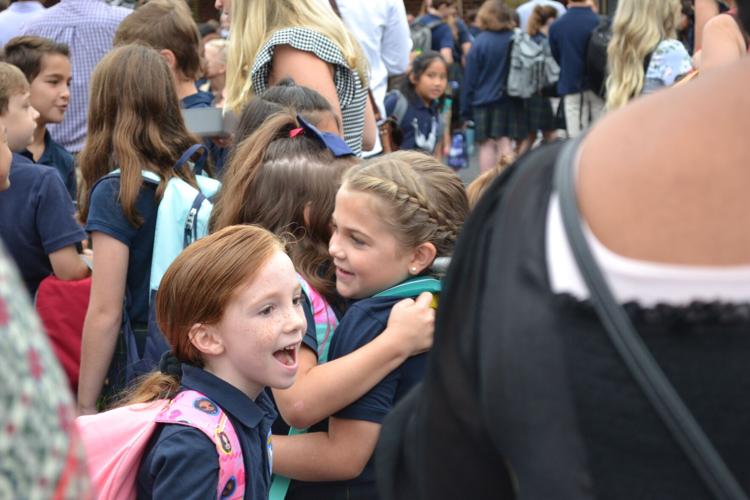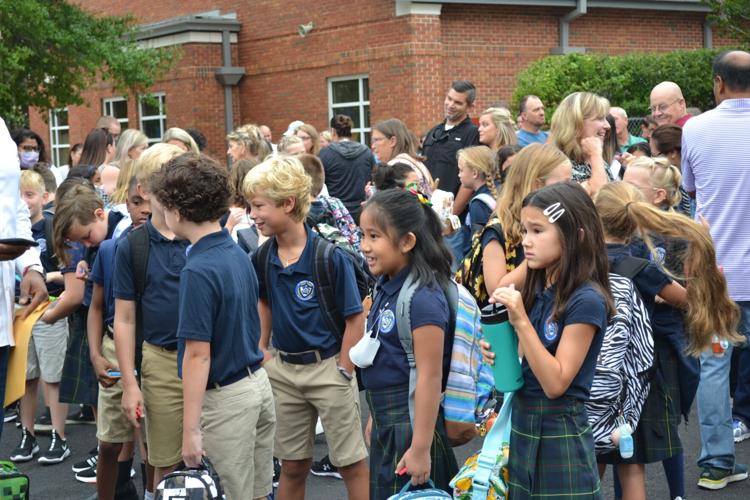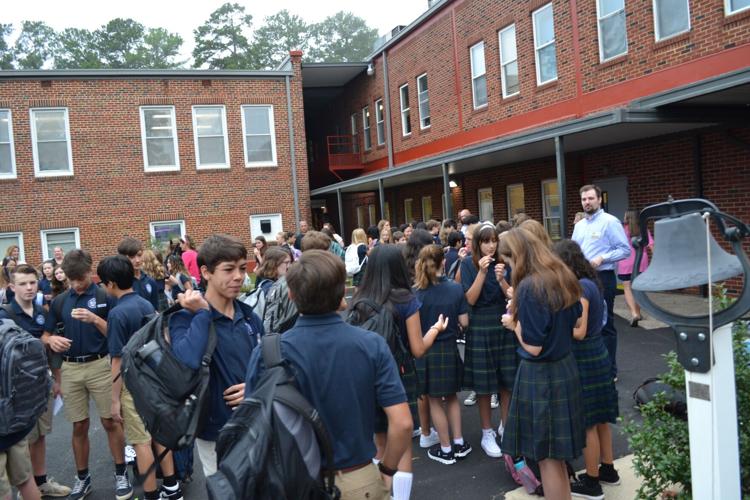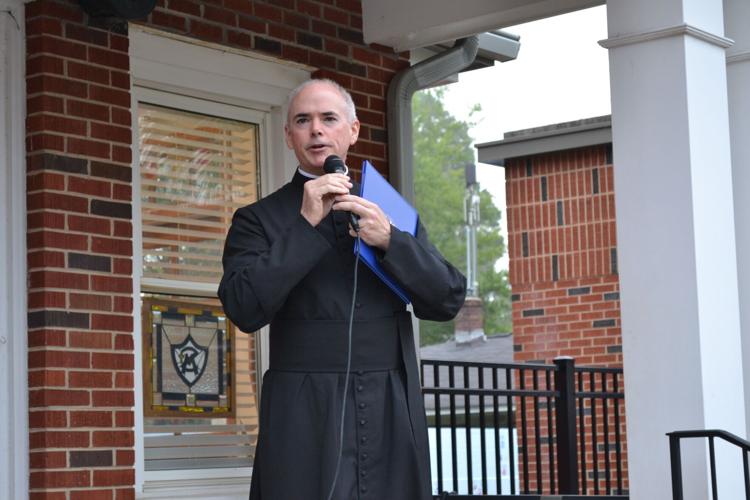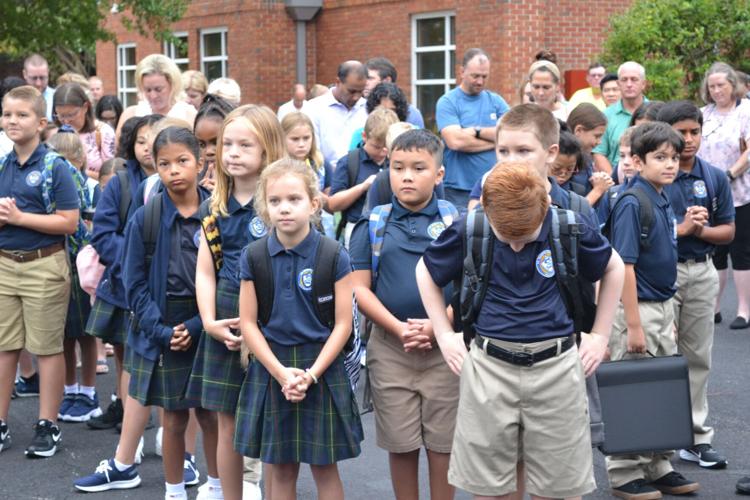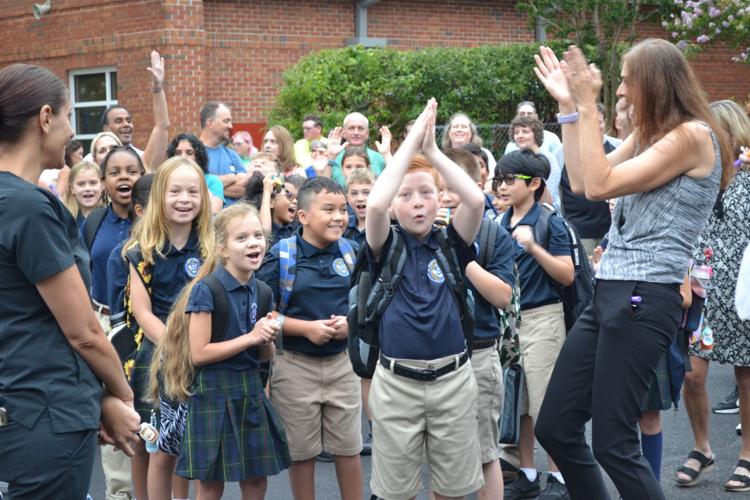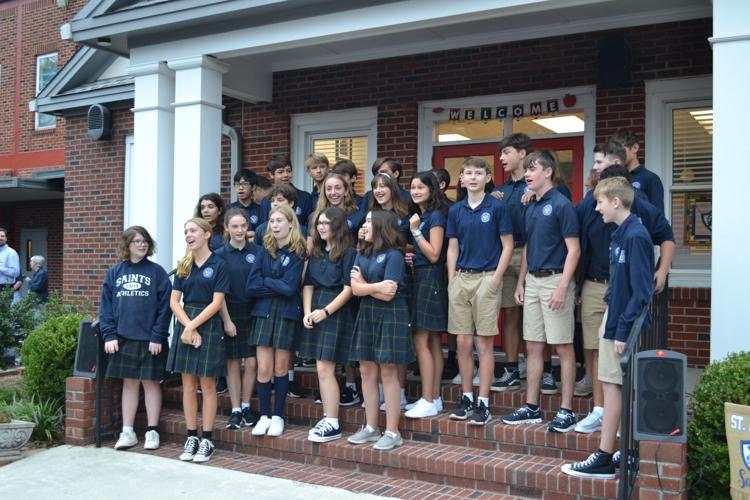 "Even if you were here last year, you're starting with a clean slate today," Webster said. "With the help of your parents, our teachers here, and your faith, you can make this (whiteboard) say whatever you want it to say, and you want to be proud of what it says. So think about what you want to put on your slate each day. And we're all going to mess up, including myself, and each day we want to start again just doing better than we did the day before. Just remember that all year long, and that we're going to have a great year."
Father Gregory Wilson, the pastor for the school, also welcomed the students back, telling them he was excited for the school year. He spoke about the first Mass of the school year, which will be held Wednesday.
"It's a special Mass, the Mass of the Holy Spirit," Father Wilson said. "We're going to call down the power of the Holy Spirit on our entire school year, on you and your families and your teachers and everybody. We are very excited to have you and it's going to be a wonderful year."
Students at Mead Hall Episcopal School were welcomed back Thursday with the first opening ceremonies since 2019.
Before counting down to the start of the new school year, Webster encouraged students and parents to say hello to a new person they might not have met before.
"Make eye contact, and before you leave today and before you go to your classroom, I want to make sure you greet that person, say hello and let's do a little extra special job looking out for them," Webster said. "But this is a new school year for all of us, so all day long, all year long, we want to be kind and do your best. Those two simple things will make you so successful. Be kind and do your best."
Busy roads, school buses and children everywhere could be seen around the county this morning as students with Aiken County Public School Dist…