The year is 1964, and the New York Mets are getting ready to play the inaugural game in their brand new ballpark, Shea Stadium.
The baseball team needed stadium workers, and a call was sent out in the surrounding areas to find them. Sydney Bozeman, a student at Hofstra University, was one of the ones contacted.
"They were looking for people to either work at the (New York Worlds Fair) or the (stadium), so I guess they must've contacted my school and asked for people who were interested in working," Bozeman, 75, said.
She chose the stadium because the job fit her schedule better, even though she wasn't really a fan of baseball.
Bozeman, who now lives in Aiken's Woodside neighborhood, said one of the main things she remembers about the stadium was how dusty it was, which she chalked up to all the construction that had been done.
She also noted that she rarely got to see any of the games because she was working inside.
In terms of her job, Bozeman said there wasn't too much strain. She just stood at the bottom of an escalator and pointed up until the seventh inning. If there was a doubleheader, she was asked to stay longer.
"They didn't want us in the stands," Bozeman said. "I guess baseball (fans) can get rowdy."
Bozeman said there were about a dozen young women she worked with, all in their late teens or early 20s. She said they would go hang out by the bullpen, where some of the players were.
The women would annoy the players, and the players would annoy them back, until management had to tell both groups to leave each other alone.
While she only worked at the stadium during its first year, Bozeman's story has another interesting twist.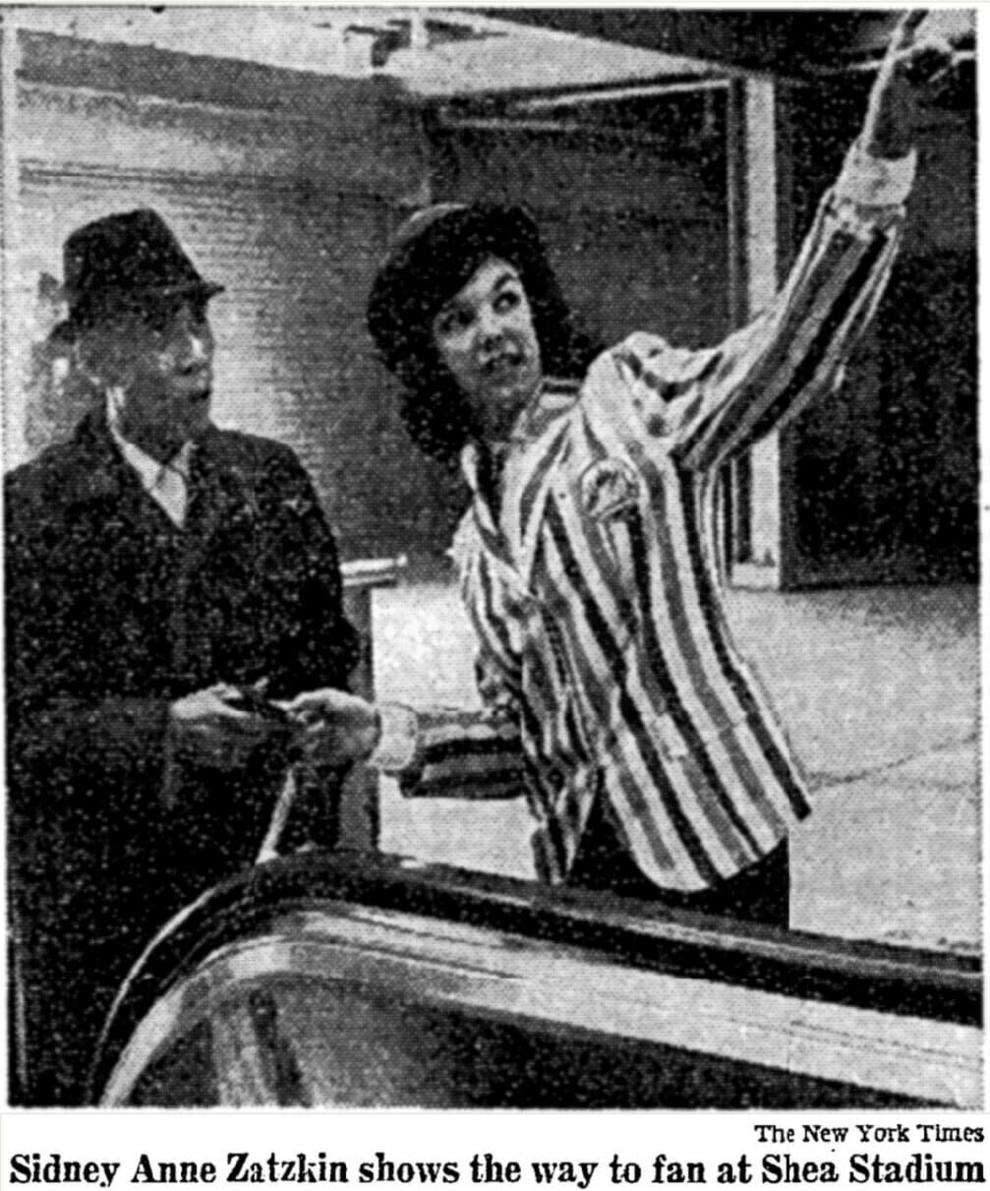 A photo of Bozeman ran on the front page of The New York Times's sports section. The next day, she was contacted to be on the game show "What's My Line," where a celebrity panel questions contestants to try and guess their jobs.
"Of course, they guessed me faster than anybody had ever been guessed," Bozeman said with a laugh.
Despite that disappointment, Bozeman was still paid $50 for her appearance.
Nowadays, Bozeman and her husband reside in Aiken. They were living in Savannah in 2007, when they both retired. Several people from their living community had moved to Aiken, so Bozeman decided they'd give it a look.
A few years later, in 2009, the Mets opened up a new stadium, Citi Field, adjacent to the old Shea Stadium, which was demolished later that year.
"When you've worked at the first stadium and then they tear it down and build a new one, it really makes you feel old," Bozeman said with a laugh.