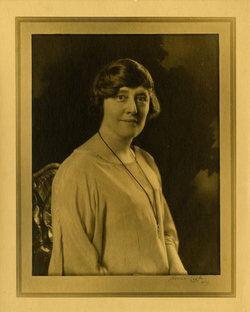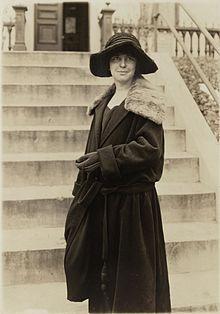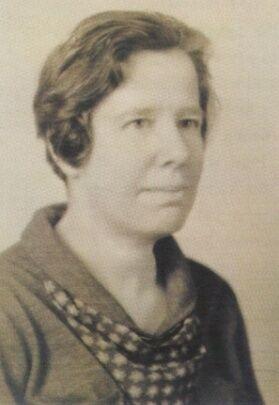 The year was 1913, a time when feminism was as alien as space travel. 
It was a time when people said a woman's place was in the home and almost everyone believed it. 
It was a time when people state and federal legislation was based on the writings of English author Sir William Blackstone. "The man and the wife is ones, and he is the one"
It was also a time when three Charleston sisters named Carrie, Mabel and Anita Pollitzer rebelled. 
Carrie and Mabel joined a newly formed party that would later be known as the National Woman's Party. Anita, the youngest sister, was to join the party in 1916. 
Their aim was to give women the right to vote. In different ways, the campaign for suffrage was to change all of their lives. 
The Three Pollitzer sisters were all infused with a desire to serve (wo)mankind, but they were also very much different. 
Carrie, the eldest, opened the doors of the College of Charleston to women in 1918 by making speeches to exclusively male groups such as such as the Chamber of Commerce. 
 Pierrine Smith Byrd, the college's first female graduate in 1922, says Carrie thought a woman should be able to attend classes from elementary school to college without leaving Charleston. 
"She was very, very determined, " says Mrs. Byrd, who now lives in Greenwood. "She appeared before all the Charleston groups. They thought she was very bold and didn't want to let her speak"
Carrie once told the News and Courier that getting men to listen to a woman in 1918 was quite a feat. 
"You should of seen the expressions when I asked that woman be admitted (to the college). I felt like Henry Penny telling them the sky was falling," she said. 
Mabel, the middle sister, was the state chairman of the National Woman's Party. She wasn't as vocal as Carrie, but she was every bit as fervent about equal rights. 
Even at an advanced age, Mabel wrote letters to legislators urging them to pass the equal rights amendment and to treat women fairly. 
But their nephew Dr. William S. Pollitzer, a professor at the University of North Carolina at Chapel Hill, says the sisters weren't made in the same mold as Gloria Steinem. 
"Carrie and Mabel struck me as proper Victorian ladies in their dress and attitude, " he says. "Although they were both interested in the equal rights movement, they weren't what you think of today as liberated feminists."
"They were very much the little, old ladies of the 19th century in that respect."
The sisters never married and were known as Miss Carrie and Miss Mabel. They both belonged to Beth Elohim Synagogue, lived at 5 Pitt St. and were usually seen together. 
Neither of them even had a car. 
"Now, Anita had a much broader outlook," William Pollitzer says. "In many ways, she was the brightest. She had more ideas and recognized the need for social change more than Carrie and Mabel."
"She was tremendous, vivacious, a little whirlwind of energy."
By all accounts Anita, the youngest of the four Pollitzer siblings, was a beautiful child and and a lovely woman. 
William Pollitzer says Anita was the darling of the family, a diminutive beauty with dark brown hair and flashing dark eyes. She learned to read, write, and play the piano before she even entered school.
Shortly after graduating from Columbia University with a degree in art and education in 1916, she was recruited by the founder of the National Woman's Party. 
Anita left a career as head of the art department at the University of Virginia to become founders Alice Paul's right hand. She devoted 50 un-salaried years  of her life to the woman's right movement and held all offices, including the presidency from 1945-49, in the party.  
Dr. Constance Aston Myers, who lives in North Augusta, is writing a biography of the National Woman's Party and plans to follow it with a book about Anita's life. She met the youngest Pollitzer sister several times. 
"She was a woman who persevered," Dr. Myers says. "She was an organizer with a particular kind of charm. She had a way about her so that the leader of the party, Alice Paul, sent there many times to obdurate legislatures in the party."
At a Silent Sentinel picketing the Washington in January of 1917 to urge President Woodrow Wilson to endorse the 19th Amendment granting women the right to vote, she was arrested. 
But Anita persevered. She supported the suffrage movement by speaking, organizing and campaigning. 
It was Anita who convinced legislator Harry Burn of Tennessee to cast the deciding vote for suffrage. A three fourths majority was needed to make the 19th Amendment part of the Constitution, and Tennessee was the 36th state to ratify it. 
Afterwards, she and the National Woman's Party backed a drive for passage of the Equal Eights Amendment. 
The amendment has been introduced into every session of Congress since 1932, but Anita dogged persistence is usually credited with putting it on the calendar of the Senate for the first time in 1938. 
Dr. Myers, however, says the perception that the National Woman's Party worked only for the passage of the ERA is incorrect. 
"The party did not work for the ERA," she says. "It was far busier and spent far more money doing other things. It attacked legislation state by state that was unfair to women."
Anita was one of the prime attackers. After the party drafted model bills for laws that were up for revision, Anita would try to persuade legislators to adopt them. 
Her career was highlighted by work on bills that gave married women the right to work in government services secured equality for women in the first National Fair Labor Standards Act and helped American women married to foreign nationals retain their citizenship. 
Anita obtained a master's degree in international law in 1933 in order to be effective in work in international affairs. She then served as vice president of the World Woman's Party, which worked with the Status of Women's commission at the United Nations. 
But Anita's life was much more than a list of accomplishments. She was the only Pollitzer sister who married and the only one who didn't spend her life in Charleston. 
She married Elie C Edson and Dec. 29, 1928, but retained her maiden name. They lived in a New York City apartment crammed with furniture, books and mementos of their life.
Edson was a free-lance press agent who acted in that capacity for French actress Sarah Bernhardt. But, in reality, neither Edson or Anita earned that much money. They lived mainly on income derived from securities from her relatives and a legacy from his mother. 
William Pollitzer, who was a graduate at Columbia University in the early 1950's, saw a lot of Anita at that time. 
He says his Aunt loved to entertain and was a superb cook, preparing a dish as she did everything else - more by a feeling an distinct than by recipe and measure. 
"I can see her now, small in stature, big in brains and spirit, a whirlwind of energy, brushing her dark hair away from her face," William Pollitzer wrote in a paper about his aunt. 
"Sometimes hasty and domineering, yet always kind hearted, without malice or guile, easily moved by beauty everywhere, in a painting or in nature, and deeply touched by sadness or injustice in the lives of others."
The youngest Pollitzer however, is not necessarily the once who accomplished most. 
Carrie and Mabel were both named to the Charleston Federation of Women's Club Hall of Fame for their community service. 
And in 1973, the two oldest sisters received a plaque in appreciation of their work for women's rights from the Charleston chapter of the National Organization for Women. 
The sisters were born to cotton broker Gustave M. Pollitzer and Clara Guinzburg Pollitzer. A brother, Richard S. Pollitzer, was a pediatrician who spent most if this life in Greenville. 
Their paternal grandparents emigrated in the mid-19th century from Vienna to New York, where Gustave was born. The family later moved to Beaufort, and Gustave made his way to Charleston when he was 16. 
He married Clara Guinzburg, the daughter of a rabbi who had emigrated with his wife from Prague in 1848. Clara graduated from Hunter College and taught German before her marriage. 
William Pollitzer, Richard's son, says that all four Pollitzer children grew up with the belief that they should serve others. 
"It was kind of expected of them," he says. "In their own way, all of them did that."
Carrie, who once handed out pamphlets at the corner of King and Broad streets in order to support suffrage, was a dedicated kindergarten teacher.
"She believed that, if you were going to accomplish anything, you had to start at the child's level," says someone who knew her well. 
Carrie graduated from the S.C. Kindergarten Training School, where she later served assistant principal and faculty member, and the New York Training School. 
The bulk of her teaching career was spent at Memminger Elementary School, where she taught for 40 years. Friends say she was a firm, decisive woman whose career was marked by innovation. 
She initiated lunch programs at the school, incorporated social work into school programs, established routine physical exams for children and counseled them and their parents. 
Carrie was also a long-time sponsor of the Children's Festival at Colonial Lake, helped with American Red Cross programs and with a variety of social and welfare activities. 
Mabel realized early in life that she has a bright mind and decided to become a teacher. 
She organized the biology department at Memminger high and normal schools in 1906 and headed the school's science department for many years. Dr. Myers, who conducted several long interviews with her, says Mabel introduced sex education to her biology students in the 1920's. 
Aside from her work for woman's rights, Mabel was instrumental in obtaining legislation in 1929 that established the Charleston County Library. 
Her accomplishments read like an entry in a contest for most active organizer of "Plant Exchange Day" in 1915; pioneer in forming home garden clubs; president of Charleston County Teacher's Association; organizer of Charleston County Junior Wildlife Federation; secretary of the Charleston Natural History Society, etc. 
"Mabel was a stickler for details," says Samuel Hyams Jacobs, an unofficial historian for the Jewish people in this region. "She planned everything ahead of time."
"She never made a move unless she made it ahead of time. She always said, "Let me think that one over. I'll get back to you on it."
Mabel even sent a letter to a funeral home outlining what should happen after her death. 
Even at an advanced age, Jacobs says her mind was so clear she could give a speech without notes. 
The sisters are gone now, and the National Woman's Party  is dying. The suffrage warriors failed to recruit new members, and Dr. Myers said the party is made up by a tiny corps of women today. 
Carrie died in October of 1972 at the age of 92. Anita was 81 when she died in July 1971, and Mabel lived until April of 1979 at the age of 94.
But memories of the Pollitzer sisters and their work remain. 
An anecdote Dr. Myers tells about an interview with Anita shortly before her death shows the fever burned even at an advanced age. 
In 1971 after Edson died, Anita suffered a stroke from which she never fully recovered. When Dr. Myers interviewed her, she said she was in ill health and her memory was failing her. 
"I asked how it was that she became interested in equal rights for women," Dr. Myers remembers. 
At first he thought Anita hadn't heard the question. The elderly woman was silent for a long while and said only three words when she did speak. 
"Shouldn't everybody be?"
Originally published - The News and Courier/The Evening Post - October 7, 1984