Editors note: Local columnist, Brian Hicks has created installments for a serialized history of Charleston to commemorate its 350th anniversary. This article is a special supplemental from this weeks thirteenth installment. 
If you know nothing else about Christopher Gadsden, this will give you a quick sense of the man: He designed the "Don't tread on me" flag.
Sunday's installment of the Charleston 350 history serial features the first appearance of Gadsden, perhaps the city's most important Revolution-era patriot. It will not be his last.
Gadsden was a prominent voice locally and nationally for American independence, and some scholars even consider him a forgotten Founding Father. He was an important character in the city's history for decades on either side of the Revolution. So here's some background on the man we'll be chronicling for at least the next few chapters in our story.
Some of this information comes from the National Park Service, and a few key details come from Kelcey M. Eldridge's 2018 "A Forgotten Founder: The Life and Legacy of Christopher Gadsden" – an in-depth look at the man.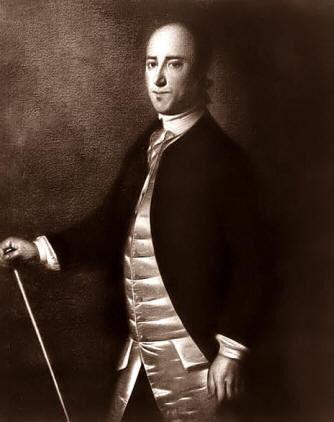 Gadsden was born in Charles Town in February 1724, the son of Thomas and Elizabeth Gadsden. Thomas was the city's customs collector, and a wealthy land owner.
The Gadsdens sent Christopher to school in London, which no doubt gave him a perspective on Great Britain that many of his fellow colonists didn't have. He later served as purser on a British man-of-war, did an apprenticeship in a Philadelphia mercantile business and returned to London briefly before finally coming home to Charles Town in 1748.
Both of his parents had died in 1741, leaving Gadsden a handsome inheritance – although it wasn't as much as it could have been. The Gadsdens had some financial troubles, probably during one of the colony's recessions, and sold off some of their assets in the 1730s. It wouldn't take Christopher long to re-acquire all that and more.
Before the Revolutionary War began, Gadsden owned two plantations, at least four stores, owned the Gadsdensboro neighborhood in Charles Town and the wharf which still bears his name. It is the wharf where many of the enslaved Africans arrived in America.
By 1750, Gadsden had built Beneventum Plantation House in Georgetown County, and it stands to this day as a private residence.
Gadsden also owned a great number of slaves, and that complicates his story as much as that of any of the other Founders. How can a man who spent his adult life fighting for liberty square that view with his decision to own other human beings?
It's a question that is difficult to answer, no doubt shaped by conventions of the times. Many scholars today contend that white Americans in the colonial era simply did not regard slaves as human beings with the same rights they had. It's telling that during this era, some whites argued that subjugation to England was akin to slavery.
At the end of Sunday's installment, there are hints of Gadsden joining the Charleston mechanics, an arm of Samuel Adams' secret revolutionary organization the Sons of Liberty. In coming installments of the serial, we'll see Gadsden election to the First Continental Congress and his exploits during the war.
And, of course, there will be some mention of that flag…