As we the people commemorate the 350-year anniversary of the founding of Charles Towne, we are blessed to be a part of this momentous historical occasion. We find it not robbery to be a contributor to the City of Charleston by way of our rich Gullah/Geechee culture. We are one!
It is important that we bear witness of the contribution of the Gullah/Geechee Nation and the people of the Nation during this time in history of the 350 anniversary of the founding of Charles Towne. With love and compassion, we will continue to contribute for the good of all overcoming challenges past, present and future.    
The Gullah/Geechee are descendants of Africans who were enslaved and brought to take care of the rice, indigo and cotton. They were kidnapped from mostly West and Central Africa tribes. The Gullah/Geechee People created a unique creole language. They have the highest retention of African Tradition in America. Charleston shares that unique culture with the world. We are one.
I am honored to be Gullah/Geechee. I am honored to be celebrating our unique city. I render these 3 anthologies as a token of my love for our history, culture and tradition. "It is a cultural affair."
"Charleston is a Beautiful Place"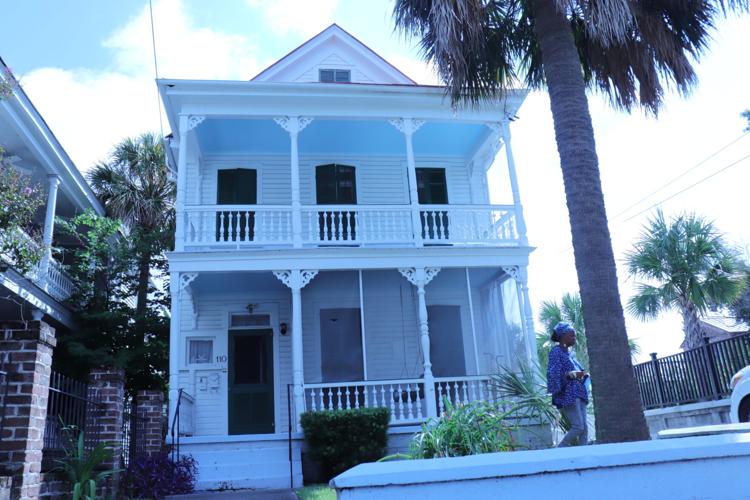 Charleston is a beautiful place,
Full of charm and grace,
With different architectural forms,
You'll find Greek revival to Romanesque dome.
Row houses on the eastside,
On the battery, a Victorian house facing the tide,
On King Street a Georgia House with chavote de freeze,
British stayed there when Charleston was seized.
Cupola atop many houses sit,
Just as common as shrimp and grits.
Our ancestors had good taste,
They left Charleston with such architectural beauty and grace!!
"Basket Weaving (Sewing)"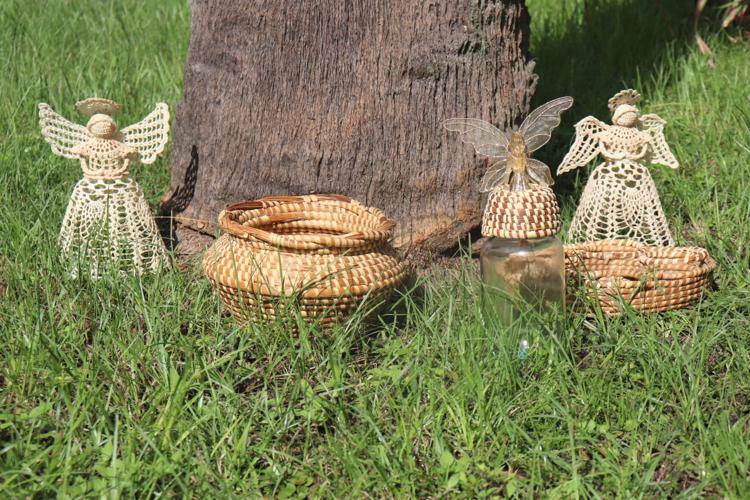 Basket weaving is still alive,
Come to Charleston from the West African Tribes,
Any Ancient art brought from the enslaved to Charleston shore,
Now sold in the slave market and in the store.
See the magic of basket making.
Hear the story of how from generation to
generation the art been taken!
Be sure to get a basket made of sweetgrass!
For you will capture Charleston present as we as Africa's past!
"Yenna Chiren crakyateet"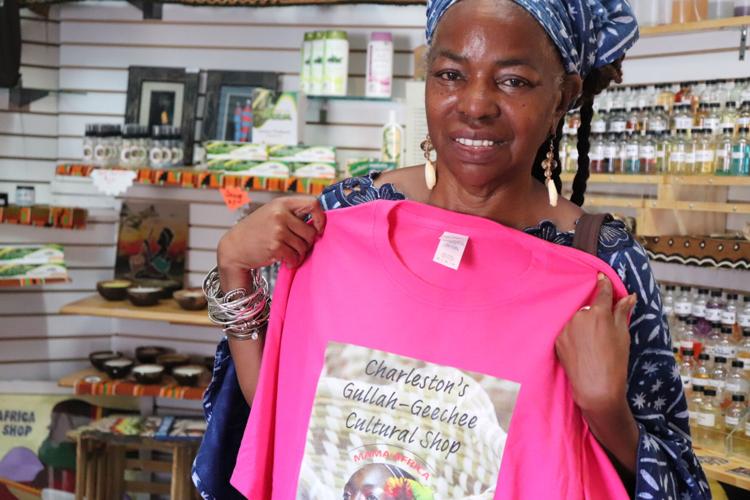 Yenna Chiren wonda bout whey yenna secret be!
Yenna rich wid duh Gullah/Geechee!
Ef pepol tink Yenna lye bout duh one yenna be!
Den crayateet bout yenna history!
Yenna Uniquely Gullah/Geechee in duh city by duh Sea!
The first two poems were written in the earlier 90's by me, Elder Carlie Towne for this time and space. Thank God! Thank my ancestor whose shoulders I stand on! Thank Queen Quet Chieftess of the Gullah/Geechee Nation!
Thank you, you, and you! Ase'