The Lowcountry is home to plenty of historical sites and activities for people from kids to seniors. In these trying times, it's important to stay active and safe. In the Lowcountry, most events allow you to do just that and even relax while doing so. Here are 26 activities in the Lowcountry that will give you anything from a history lesson to a city tour, maybe even both!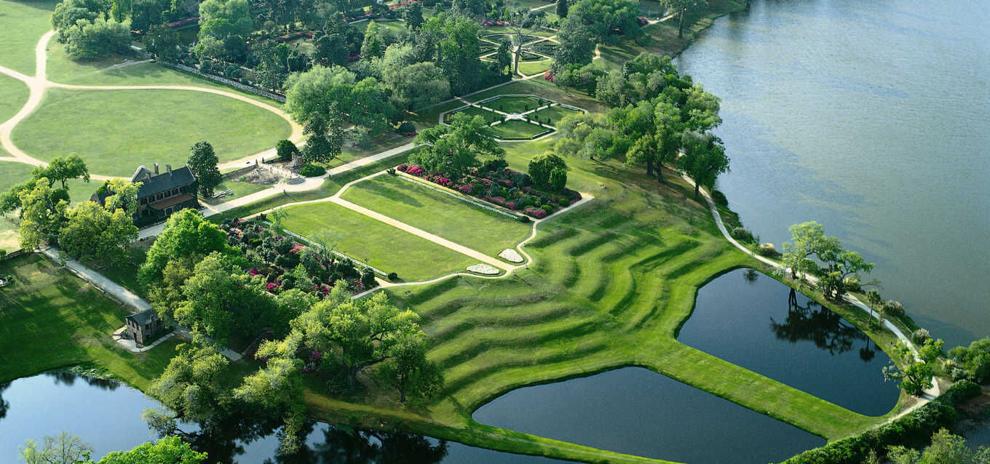 SENIORS
Spend All Day at Middleton Place
If you visit one plantation in Charleston, this national historic landmark dating back to Colonial times is it. With its gorgeous terraced gardens, spectacular architecture, and sweeping views of the Ashley River, Middleton Place harkens to the best and worst of this nation's past, built on the backs of enslaved Africans and preserved for posterity. Visit the house museum, stay at the inn or just walk the grounds and commune with nature and the souls who gave us all this beauty.
Address: 4300 Ashley River Road Charleston
Website: Middletonplace.orgHours: Open daily 9 a.m.-5 p.m.
---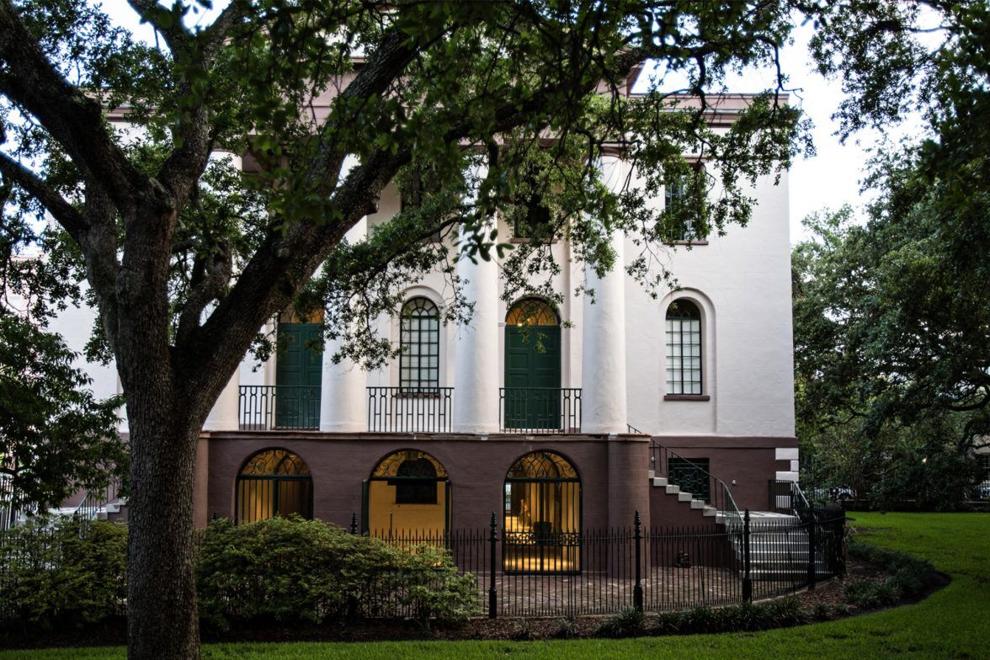 ADULTS
Spend a rainy day at the SC Historical Society
Housed in a National Historic Landmark building, the South Carolina Historical Society tells the stories of the Palmetto State's complex history of liberty and slavery, beauty and degradation, honor and disgrace. The Historical Society has been archiving historical information and displaying it for public review, like the thousands of condolence letters sent to the historic Emanuel AME Church following the massacre of nine worshipers in 2015. In a city beholden to, and obsessed with, its history, this place is a treasure.
Address: 100 Meeting St., Charleston
Website: SChistory.org
Hours: Tuesday – Saturday 10 a.m. - 4 p.m.
---
FAMILY
Eat the Best Meals in America
Charleston is a gourmand's paradise. We could make 30 of these lists and not exhaust all the spectacular food choices in this gastronomic heaven. The Lowcountry is known for being a foodie favorite, and the Town of Mount Pleasant is no exception. Some of the best seafood on the globe can be found east of the Ravenel Bridge. Much of what is found on menus is caught fresh daily from the Charleston Harbor, the Cooper River and Shem Creek.
---
ADULTS
Create your own outdoor adventure
Explore Mount Pleasant from land or by sea. Walk through gorgeous trails on differing landscapes. Get a stunning view of the entire Mount Pleasant coast by walking the pedestrian path on the Ravenel Bridge that connects the Town of Mount Pleasant to the City of Charleston. Stroll through Laurel Hill County Park to find a couple of woodland trails. To get close to the coast, choose Palmetto Islands County Park or Marsh View trail. To test your sea legs, you can mosey down the boardwalk at Shem Creek Park to reserve your own stand-up paddleboard or a kayak to paddle the local waterways. Keep an eye out for friendly wildlife such as dolphins, pelicans, seagulls, fiddler crabs and more.
---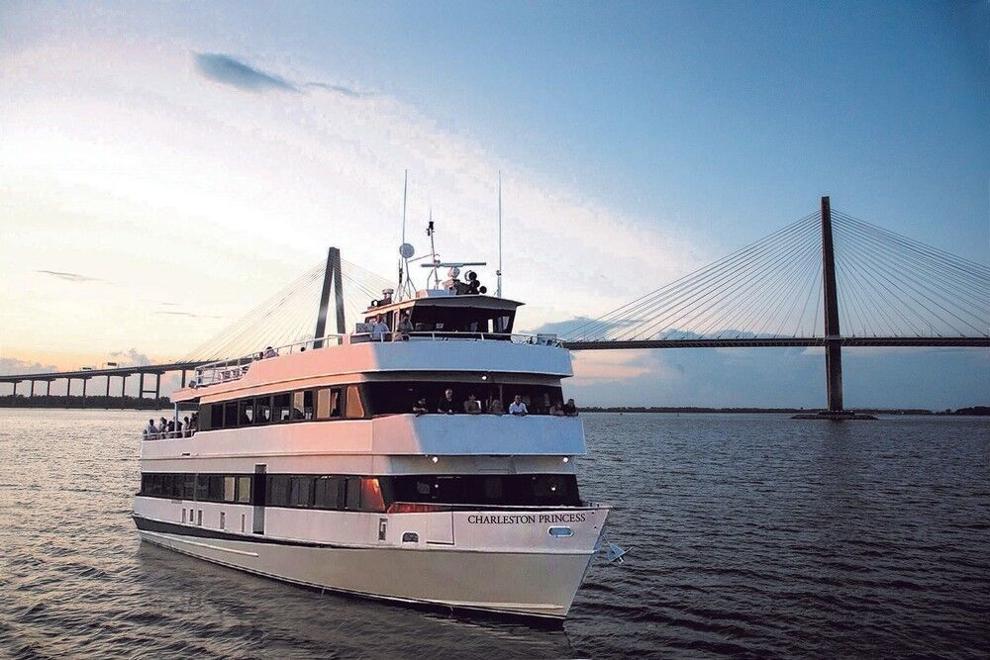 ADULTS
Enjoy a Sunset Blues Cruise
It's a delicious barbecue buffet and the musical stylings of Shrimp City Slim aboard the Charleston Princess as it cruises the harbor for sunset views of iconic Charleston landmarks like Fort Sumter, the U.S.S. Yorktown, the resplendent Ravenel Bridge lit up for the evening and downtown sites like St. Michael's Church and the stately homes along the river.
---
ADULTS
A golfer's paradise
Take a swing at 6 of Mount Pleasant's stunning golf courses. Make tee time while surrounded by the Charleston Harbor, palm trees, and multi-tiered greens. Whether you are a novice or a professional, every golfer cannot miss playing a few rounds at these coastal courses:
---
SENIORS
Pat Conroy's Beaufort Tour by Golf Cart
In his autobiography, The Death of Santini, renowned author Pat Conroy says, "I've come home to the place I was always writing about…. I've tried to make Beaufort, South Carolina, my own." See Beaufort through the late author's eyes and visit the sites that breathed life into The Great Santini, The Prince of Tides, Beach Music, The Water is Wide and his other classics. Visit the homes in which he wrote, his grave site and the high school he attended and later taught.
---
FAMILY
Tidal Wave Watersports
Head over to Isle of Palms to rent a jet ski, take a high-speed eco adventure or learn to parasail. Jet out to a barrier island, fly over the Atlantic Ocean or hang onto a speeding motorboat aboard a pair of water skis, tube or wakeboard. Feel the spray of saltwater cooling off a hot summer day. You might even see a dolphin playfully lolling beside you!
Address: 69 41st Ave., Isle of Palms
Website: TidalWaveWaterSports.com
Hours: Every day during the spring, summer and fall 7 a.m. to 8 p.m.
---
ADULTS
The Edmonston-Alston House
One of the many great historic houses in Charleston, this one managed by The Middleton Place Foundation. Built in 1825 in the Federalist style and renovated in Greek Revival 12 years later, the house commands a view of the harbor and offers a peak into 19th century wealth built on the back of slave labor. Take a tour and learn about the stunning architecture with Corinthian columns and cast-iron balconies, and the furniture, and belongings of the families that lived in the house.
Address: 21 East Battery, Charleston
Website: EdmonstonAlston.org
Hours: Tuesday-Saturday 11:30 a.m.-4 p.m.
---
ADULTS
Visit Drayton Hall
There are many great estates in the Charleston area restored back to their original grandeur. Only Drayton Hall, an 18th century plantation and house and National Historic Landmark west of the Ashley River, has been preserved in its natural condition. This icon of Palladian architecture was the only estate west of the Ashley to survive the Revolutionary and Civil Wars intact. Learn about its preservation, its residents and landscapes.
Address: 3380 Ashley River Road, Charleston
Website: DraytonHall.org
Hours: Wednesday–Sunday; 9 a.m. – 3:30 p.m. (gates close at 2:30 p.m.)
---
FAMILY
Take a Gullah Walking Tour
Gullah was the language of the African slaves who helped build Charleston and create the wealth and beauty we now enjoy. The slaves brought their West African customs and traditions with them, many of which are woven into the culture of the South. Master storyteller Franklin Williams leads groups around the city to explore the experience of African-American life in the 18th and 19th centuries and discover the un-recognized gems hidden in plain sight.
---
ADULTS
Cypress Gardens
Beautiful gardens surrounding a blackwater swamp traversed by rented flat-bottom boats. The sites might look familiar, as they have served as backdrops for movies like The Patriot, Cold Mountain and The Notebook. Stroll the path around the rice field, rose garden and hundreds of flower plantings. Commune with the flying things in the Butterfly House, admire the reptiles and amphibians in the Swamparium, and chat with the parrots and cockatoos in the aviary.
---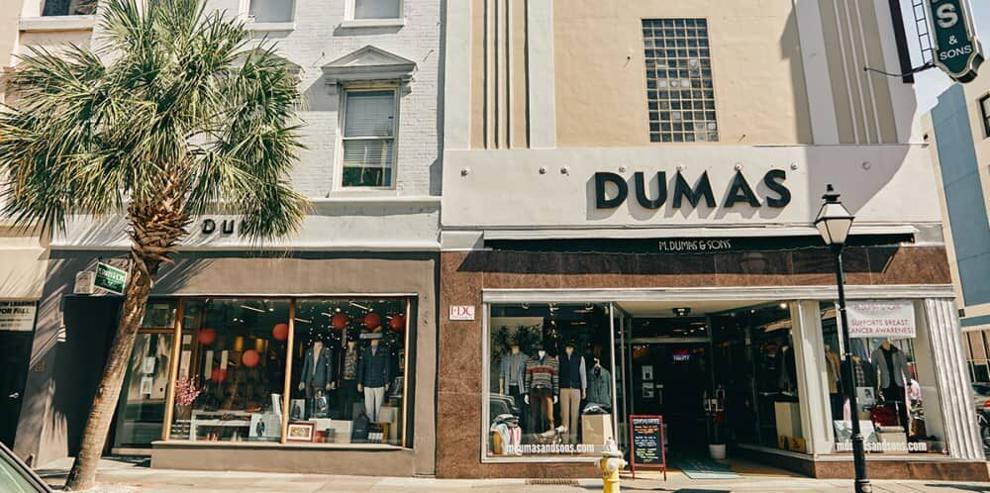 FAMILY
Shop on King Street
King Street is a homage to the traditional downtown walking streets with retail on the first floor and residents living above in architecturally significant edifices. Bring your credit card or merely window shop at unique Charleston stores like M. Dumas & Sons, Berlin's and Jordan Lash clothiers, Croghan's Jewel Box, a raft of renowned antique stores and much, much more.
The Town of Mount Pleasant offers unique shopping options. From finding local produce at the Farmers Market to local retailers selling exclusive coastal products, residents and visitors will find themselves on shopping sprees like nowhere else.
---
FAMILY
Nature Adventures
With four saltwater tours and five blackwater tours to choose from, rent a kayak or stand-up paddleboard (SUP) or take a guided kayak tour of two-to-six hours long to explore one of the area's hundreds of waterways. Commune with the creatures that call the rivers and creeks home, including alligators, beavers, and dolphins, while learning the area's ecological history from a marine biologist, pro birder or master naturalist.
Address: 1 Shrimp Boat Lane, Mount Pleasant
Website: KayakCharlestonsc.com/
Hours: Tour times vary and require reservations
---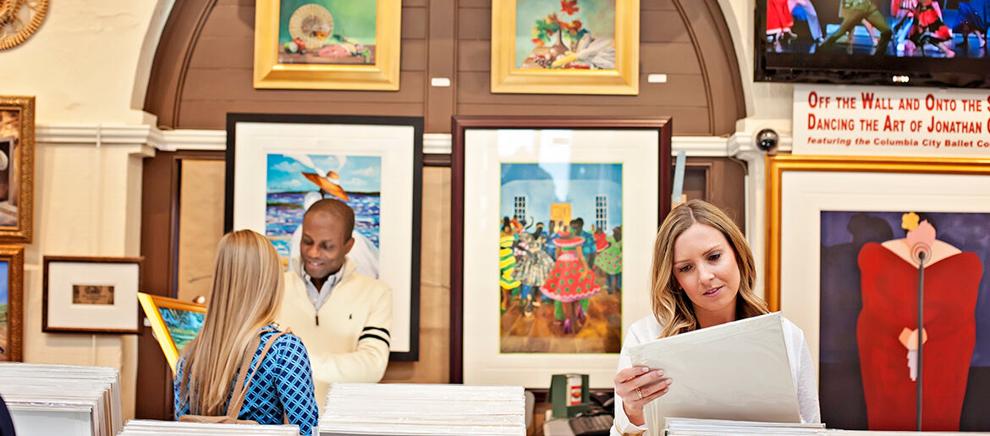 YOUNG PROFESSIONALS
Take an Art Walk
The galleries of downtown Charleston organize a series of Art Walks, but you can do your own by visiting some of the dozens of galleries on the Lower Peninsula. Make sure to hit Robert Lange Studios at 2 Queen St., rlsart.com for a variety of innovative visual creations; Mary Martin Gallery MaryMartinArt.com at 103 Broad St. for the interesting sculpture and functional art; the City Gallery at Waterfront Park, 34 Prioleau St. for its special exhibits; and Ella Richardson Fine Art, ellarichardson.com 58 Broad St. for its beautiful paintings, jewelry and photography from around the world. And keep your eyes peeled for art around Mount Pleasant. Public spaces, traffic boxes, sculptures and more areas have been decorated and painted by local artists.
---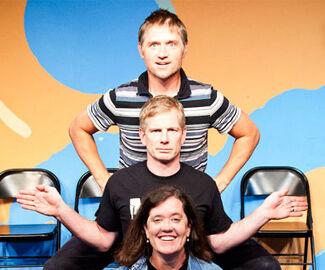 FAMILY
The Have Nots!
Charleston's acclaimed improv comic troupe has been making folks laugh at Theatre 99 for 20 years. Prepare to laugh so hard you cry on a Wednesday or Saturday night improv smackdown as the rubber-faced comedy trio takes audience suggestions and turns them into titters, chortles, chuckles, howls, and guffaws.
Address: 280 Meeting St., Charleston
Website: Theatre99.com
Hours: Wednesdays and Saturdays 8 p.m.
---
FAMILY
Special Events
Throughout the year, the Town of Mount Pleasant hosts special events for residents and visitors to enjoy. These annual events for 2021 include:
Mount Pleasant Farmers Market – Tuesdays from April 6 – Sept. 28
34th Annual Blessing of the Fleet & Seafood Festival – April 25
Sweetgrass Half Marathon – May 22
11th Annual Party in the Park – Tuesdays in June
17th Annual Sweetgrass Festival – July 24
12th Annual Waterfront Music and Movies – Fridays in August
Cooper River Bridge Run – Sept. 25
34th Annual Children's Day Festival – Oct. 17
11th Annual Elfstravaganza – Nov. 13
23rd Annual Holiday Market and Craft Show – Dec. 11
26th Annual Christmas Light Parade – Dec. 12
---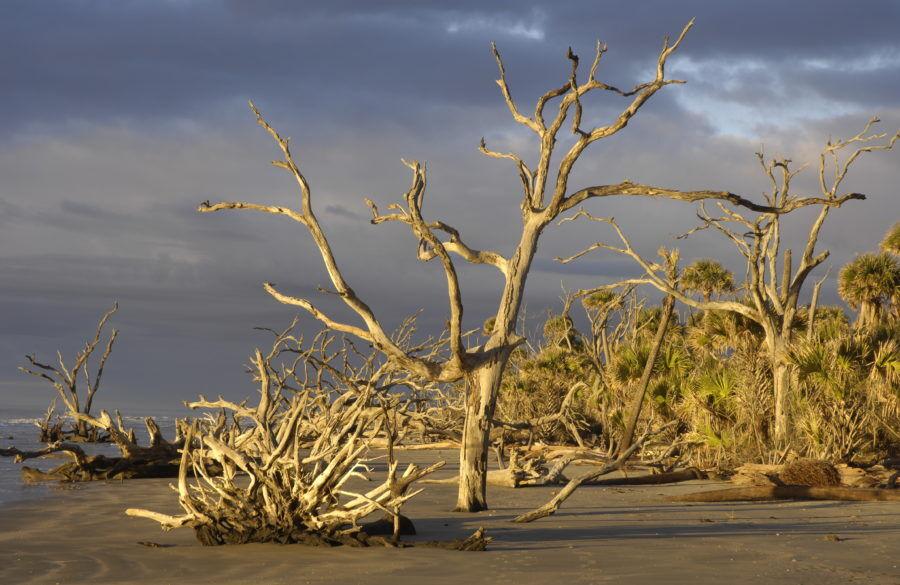 FAMILY
Bull Island
Barrier islands like Bull Island are buffeted by wind and saltwater, bleaching the trees and other flora into ghosts. The interior of the island, part of the Cape Romain National Wildlife Refuge 30 minutes north of the city, teems with life. Take a naturalist-led ferry ride to the island and enjoy a day on an unusual beach and a relaxing hike to see alligators, shorebirds and other creatures.
---
FAMILY
Charleston County Parks
Grab the family and visit one of the many parks that Charleston County has to offer. From waterparks to dog parks and picnics to birthday parties, choose the park that is suitable for any member of the family at any time of the year.
---
SENIORS
Beaufort City Tour
Hop on a bus for a narrated tour of South Carolina's second-oldest city, charming Beaufort. Learn about the fascinating 300-year history dominated in turns by the Spanish, French and English. Enjoy the waterfront views and see where films like Forrest Gump, The Great Santini, The Prince of Tides and The Big Chill were filmed. Discover how slavery built wealth for white landowners whose magnificent homes remain on display.
Address: Gray Line Beaufort, 209 Charles St.; Beaufort Marina,1006 Bay St.
Times: Daily 10 a.m., 12:30 p.m. and 3 p.m.
---
FAMILY
Historic Charleston City Market
Spend the day experiencing all the Market has to offer. Whether you're roaming inside or hopping from store to store on the outskirts, the area has something for the whole family. Prepare to take home treats and souvenirs, including handmade Sweetgrass baskets.
---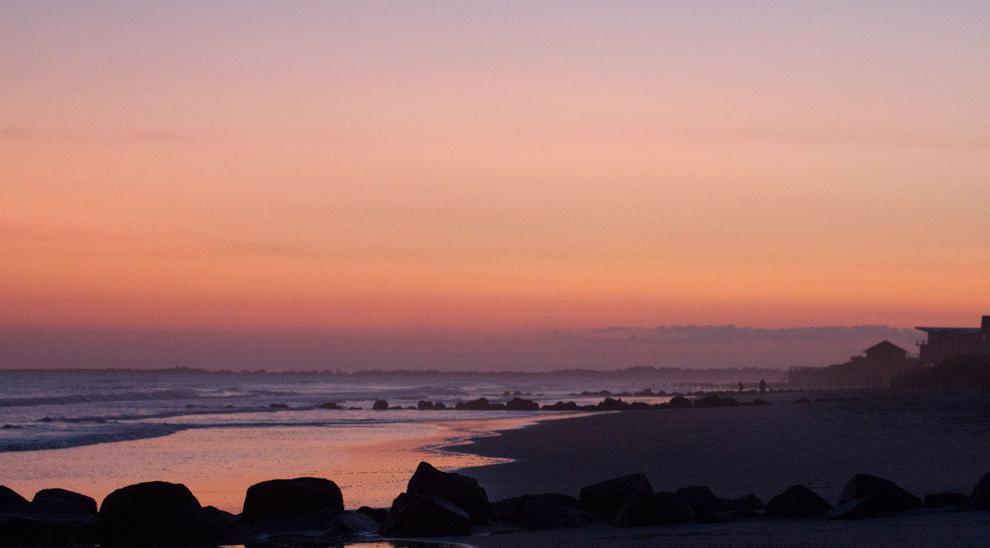 FAMILY
Visit the Edge of America
Locals revere Folly Beach, the funky beach hangout 15 minutes south of Charleston, for its counterculture vibe. Pop into the surf shops and bars or head up a few blocks to the Washout for the best surfing in the Charleston area. No shoes, no shirt, no problem! For a mellower beach experience tailor-made for families, visit Sullivan's Island or Isle of Palms north of Charleston.
---
ADULTS
Magnolia Plantation and Gardens
Voted one of America's most beautiful gardens, Magnolia Plantation shimmers with natural and manmade beauty. The oldest public gardens in the nation, these romantic-style designs take visitors out of their reality into the warm embrace of nature. Take a nature boat tour of the flooded rice field built by African slaves knowledgeable in rice culture.
---
ADULTS
Visit Local Breweries
Quench your thirst while eating our local delicacies. Mount Pleasant is home to several local breweries, each with its own local flair and flavors.
---
ADULTS
Get hands-on with history
From the colonial era to the present, Mount Pleasant has a rich and varied history. Visit historical sites such as Boone Hall Plantation & Gardens, Charles Pinckney National Historic Site, and the Old Village Historic District. Walk in the steps of heroes at the Patriots Point Naval and Maritime Museum, which features the USS Yorktown aircraft carrier, USS Laffey destroyer, USS Clamagore submarine, the Vietnam Experience exhibit, and the Medal of Honor Museum.
---
FAMILY
Palmetto Carriage Works
The best way to experience Charleston's historic downtown. A Palmetto Guild Certified guide narrates the scenery and brings to life the fascinating history and architecture of the Holy City and all its Southern flavor. Quaint horse-drawn tours stop by historic structures, streets and gardens, created before the nation was formed and preserved for posterity. Following the ride, hoof it on your own feet to the highlights for a longer look.