In Upstate South Carolina, there's an activity for folks to get involved in during any season. Though, Upstate is the region that experiences all seasons, snow, rain, cold and hot, that doesn't stop the activities and fun from happening. Here are 25 things to do in the Upstate.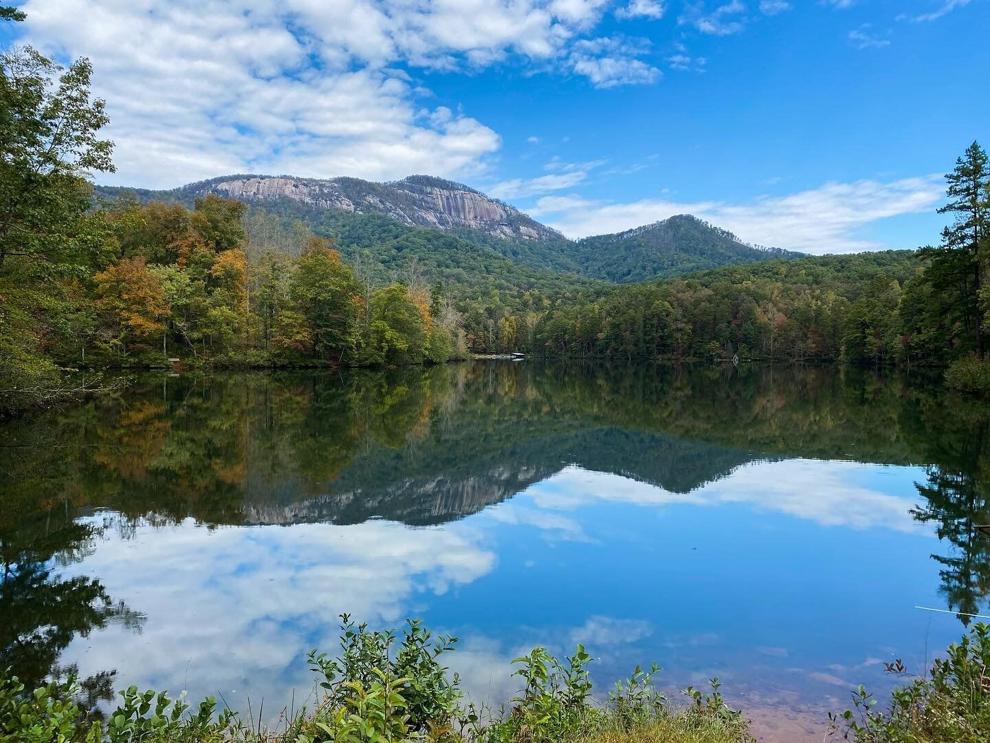 FAMILY & YOUNG PROFESSIONALS
Table Rock
The crown jewel of South Carolina's state park system, Table Rock sits at the base of the Appalachian foothills and is a natural playground for camping, swimming, hiking, and so much more. Second only to the beach among the state's most photographed natural wonders, Table Rock offers commanding views to those who make the challenging 2,000-foot hike to the summit. In the summer, Lake Pinnacle at the foot of the mountain provides a fun, cool respite. And cabins built in the 1930s by the Civilian Conservation Corps offer an unforgettable mountain experience.
---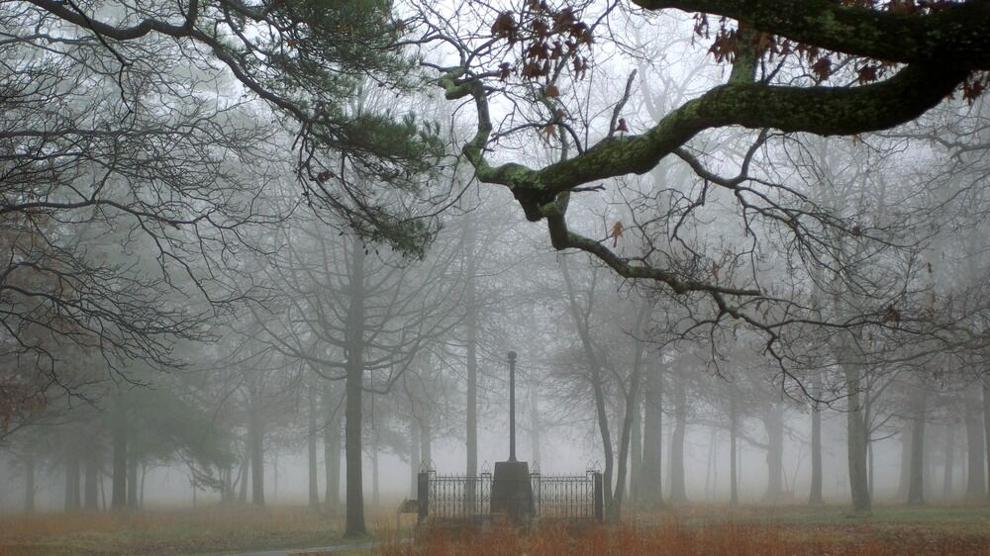 FAMILY & SENIORS
Cowpens National Battlefield
Lexington and Concord may get all the attention, but it was at Cowpens, near Spartanburg, where Daniel Morgan and his backwoods Colonials entrapped Gen. Banastre Tarleton's Redcoats in the Revolution's only successful double envelopment, turning the tide of the war in the South—and with it, the nation. The park today offers a museum on both the Battle of Cowpens and the American Revolution's Southern Campaign, a driving loop, an 18-minute educational film and walking trails throughout the battlefield.
---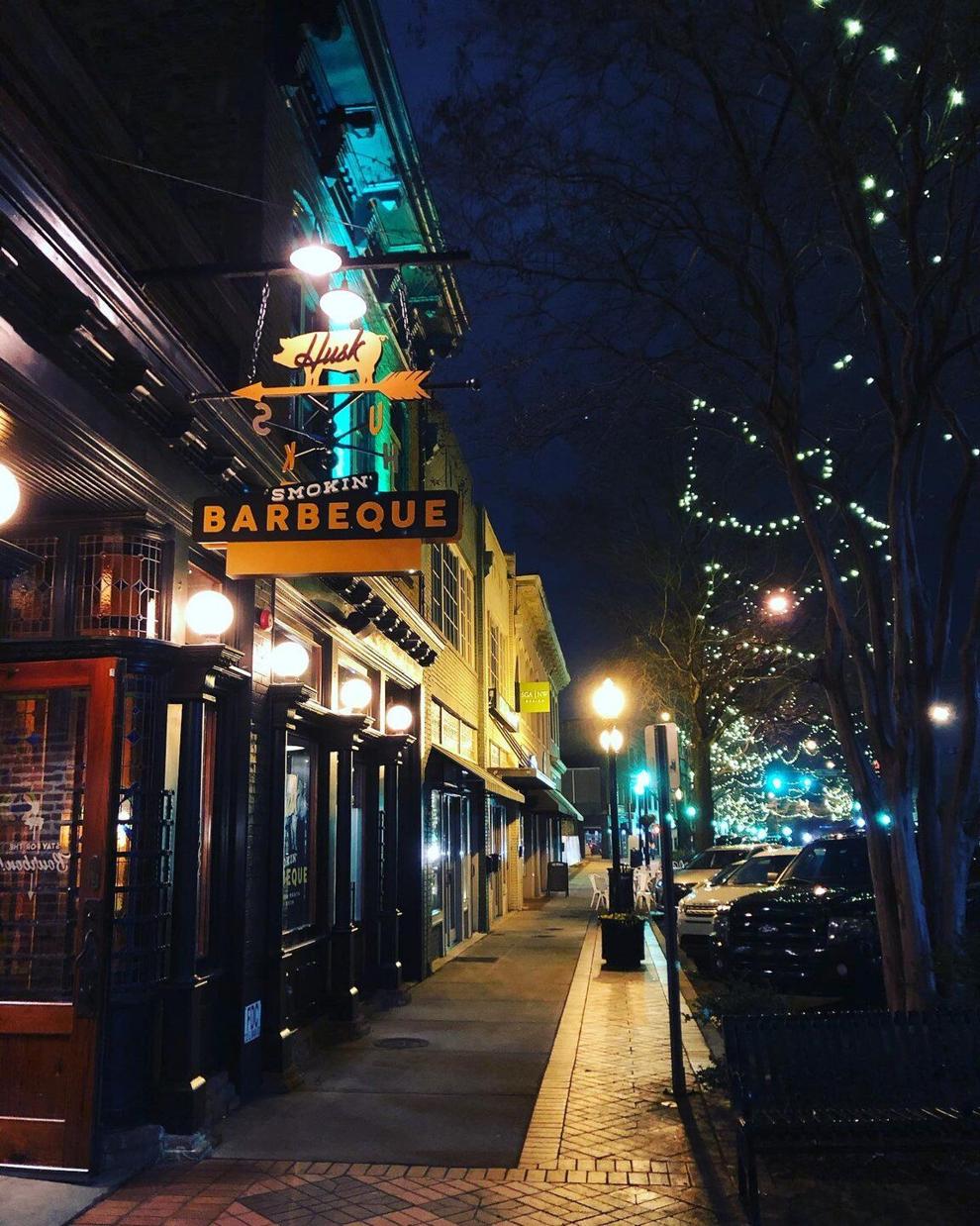 YOUNG PROFESSIONALS
Greenville's Main Street
A pedestrian-friendly Main Street lined with trees and festooned with lights in the evening is the centerpiece of downtown Greenville, a city that continues to earn rave reviews for its quality of life. Downtown is the hub, full of bustling shops and restaurants from NOMA (short for North Main) Plaza on one end of Main Street to the Reedy River on the other. Enjoy markets and festivals, take in coffee shops and boutiques, visit rooftop restaurants and art galleries, or just sit and people watch—Main Street offers it all.
---
FAMILY & SENIORS
Falls Park
At the end of Greenville's Main Street is Falls Park, a 32-acre urban gem that's earned a place on top-10 lists alongside the likes of Central Park and Golden Gate Park. Pedestrian trails weave through lush surroundings and connect to both nearby Cleveland Park and the 22-mile Swamp Rabbit Trail for biking and walking. The centerpiece is the pedestrian-only Liberty Bridge, the only single-sided suspension bridge in the Western Hemisphere, which provides spectacular views of the city skyline as well as the picturesque Reedy River Falls below.
---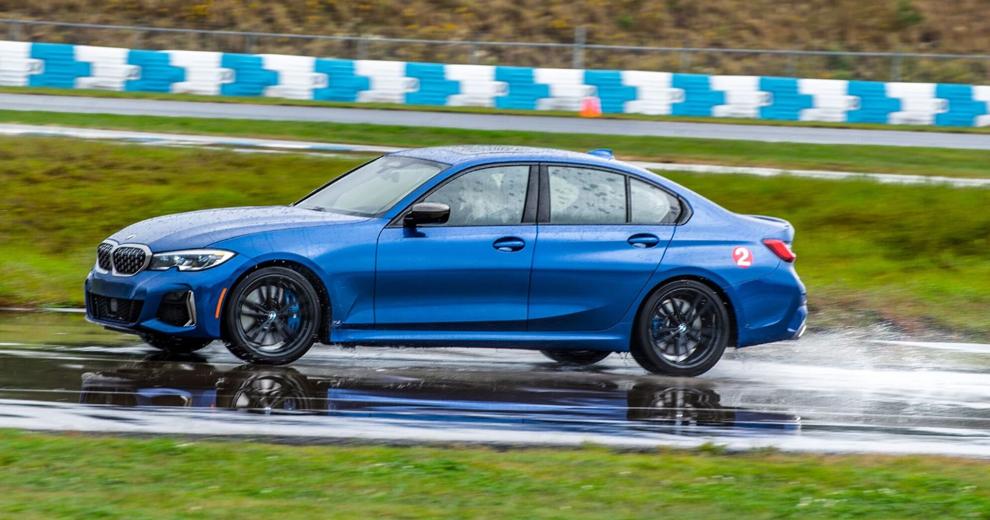 YOUNG PROFESSIONALS
BMW Performance Center
No automotive plant in America exports more cars than BMW's facility in Greer, so there's nowhere in the Palmetto State to better learn the basics of performance driving. BMW's test track offers fast turns, a long back straight, and polished wet skid pad all built to hone driving abilities. Panic braking, lane changing, skidding, handling—you'll go over it all, starting with classroom instruction, and ending with a timed lap. Not quite feeling the need to speed? There's always the Zentrum, the only BMW museum in North America.
---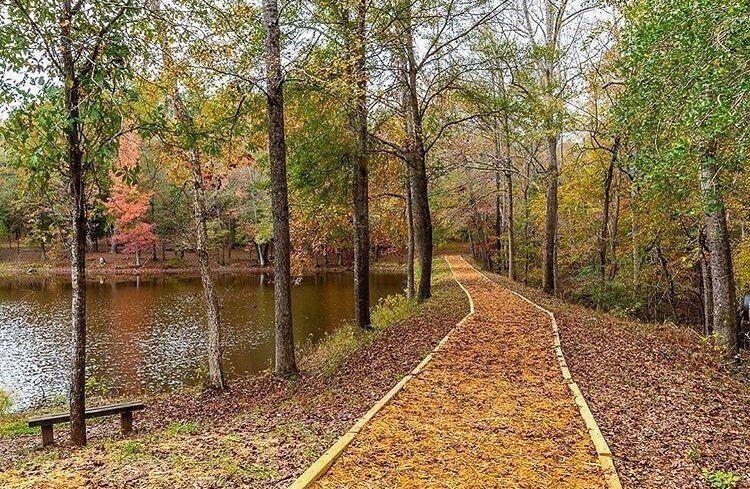 FAMILY & SENIORS
Musgrove Mill State Historic Site
In 1780, a dogged band of Patriots somehow outlasted the British in a bloody encounter that became known as the Battle of Musgrove Mill. Today, the site is a peaceful state park that offers views of the Enoree River and Horseshoe Falls. In non-pandemic times, guests can try on Revolutionary War uniforms and hold muskets modeled from the era. At any time, visitors can learn about Mary Musgrove and other heroines of the conflict, and walk the miles of trails ideal for solitude and reflection.
---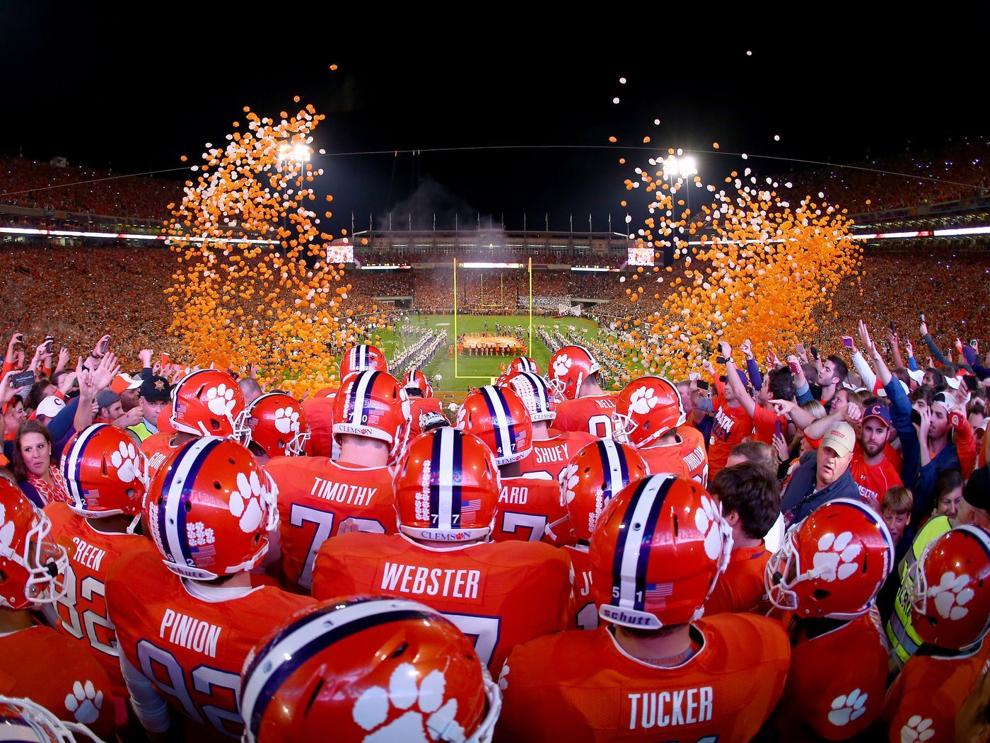 FAMILY & YOUNG PROFESSIONALS
Clemson football
When the Clemson Tigers charge down the Hill into a deafening Memorial Stadium—there's nothing quite like it in college football, or in the rest of the Palmetto State. A perennial title contender that's won two recent national championships, Clemson has taken its place among the elites in college football, and on game day competes in a picturesque small-town setting backed by lakes and foothills. The resulting display is a feast for the senses, and worth the experience even if there's no rooting interest at stake.
---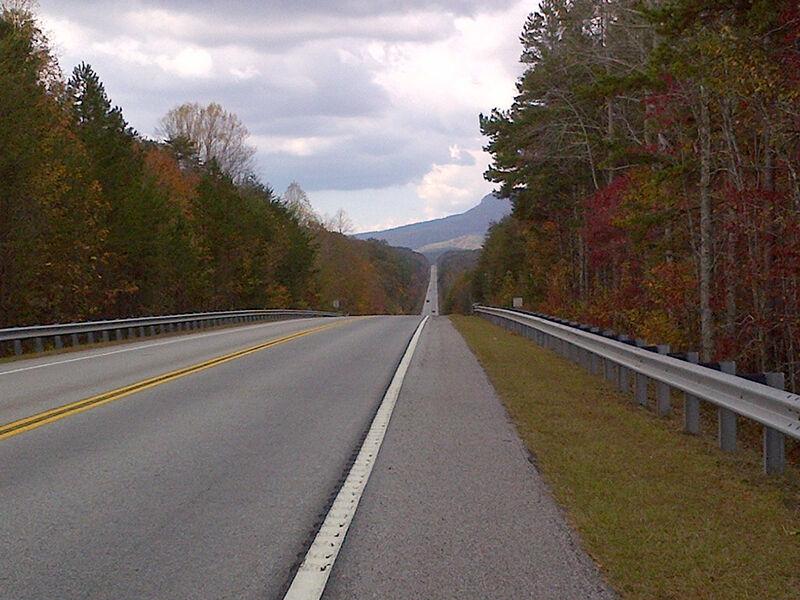 ADULTS
Scenic Highway 11
Whether you call it the Cherokee Foothills National Scenic Byway or just Highway 11, the result is the most picturesque drive in South Carolina, by a country mile. Beginning at the junction with Interstate 85 near Fair Play and ending at I-85 in Gaffney, Highway 11 is 118 miles of gorgeous foothills views, with waterfalls, covered bridges, old stone arches, overlooks and more along the route or just down a side road. Many of the state's most famous natural sites (such as Table Rock) are off Highway 11. In the fall, the route is beguiling. Put the top down, drive slowly, and enjoy.
---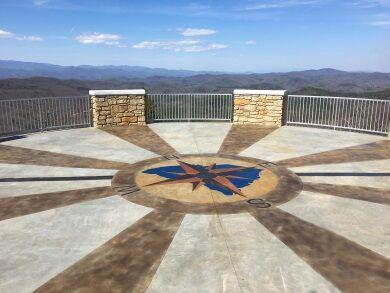 YOUNG PROFESSIONALS
Sassafrass Mountain
The highest point in South Carolina, Sassafrass Mountain tops out at 3,553 feet, with the North Carolina border bisecting the mountain's summit. Topped by an 11-foot observation tower allowing visitors to see over the tree line, the mountain offers a 360-degree glimpses into South Carolina, North Carolina, Georgia and even Tennessee. The drive from Highway 11 through winding hardwood forests takes about a half hour, but the resulting views can be worth it.
---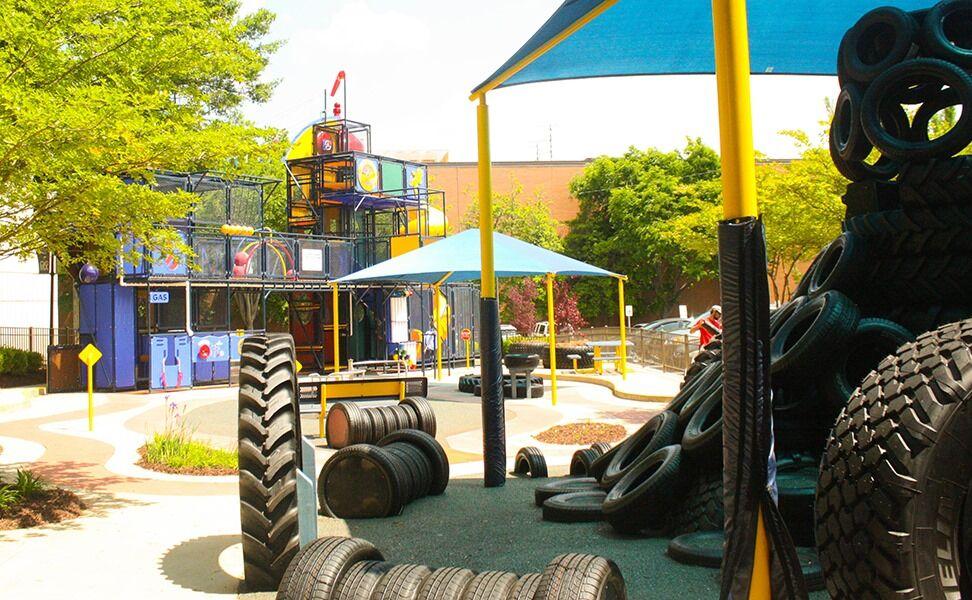 FAMILY
Children's Museum of the Upstate
A nonprofit organization and Smithsonian affiliate, the Children's Museum of the Upstate in Greenville offers three floors of interactive activities covering an array of different topics. Kids can explore sounds through musical instruments, play at a water table, explore space and flight, learn about cooking and grocery shopping, discover construction materials and even just climb all over a multi-story structure. Special events include story time and open art studios, as the museum works to provide a safe and inclusive environment for children.
---
FAMILY & SENIORS
Roper Mountain Science Center
Although it hosts numerous camps and other activities for kids out of school in the summer, Greenville's Roper Mountain Science Center is perhaps best known for its "Friday Starry Nights" shows in the Hooper Planetarium, which after a year-long restoration now features a new 360-degree full immersion dome, 4K projection, a state-of-the-art lighting system, dynamic surround sound and more. Shows in the planetarium can focus on science, history and astronomy—or just the thrill of riding a roller coaster.
---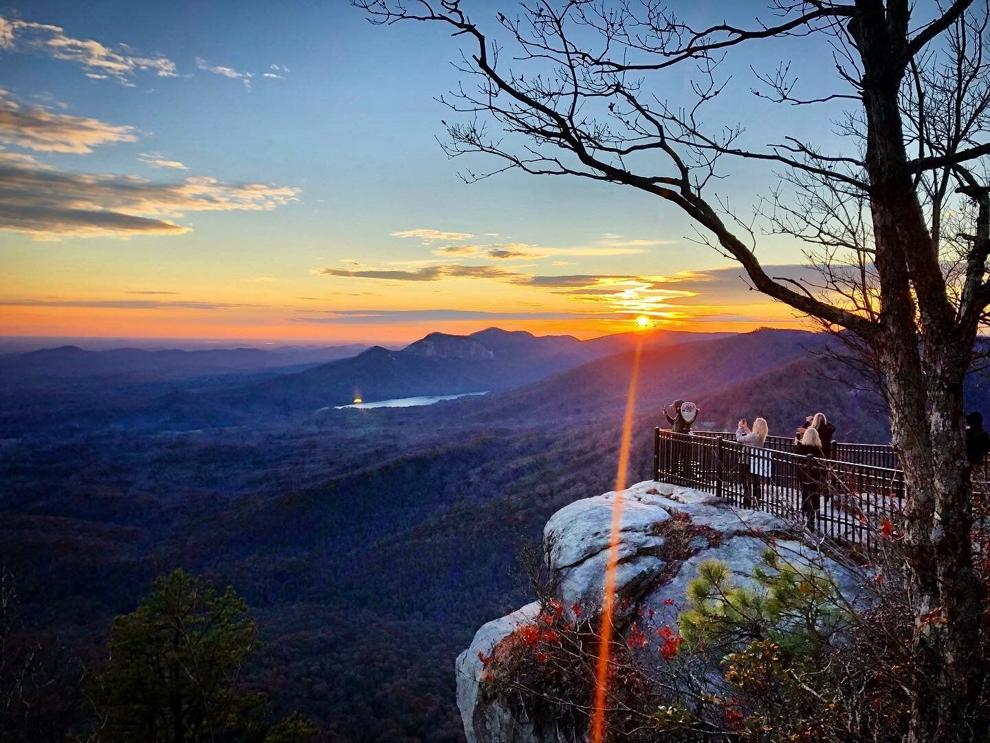 FAMILY & YOUNG PROFESSIONALS
Caesar's Head
So named because the mountain bears a resemblance to the noggin of the Roman emperor, Caesar's Head is home to one of the best overlooks in South Carolina, offering a magnificent view of the Blue Ridge Escarpment. A state park that's part of the larger Mountain Bridge State Natural Area in Greenville County, Caesar's Head overlook is at the end of a short trail measuring just a third of a mile long, making it easy for hikers of all ages. For more of a challenge, hike the nearby Rainbow Falls Trail to see the highest waterfall in the state.
---
YOUNG PROFESSIONALS
Pinnacle Pass
OK, up for a real challenge? There are few hiking trails in South Carolina more strenuous than Pinnacle Pass, which traverses the Mountain Bridge State Natural Area along one of the highest ridgelines in the state. The 10-mile path links Caesar's Head and Jones Gap, climbing 1,200 feet in elevation along the way. Hikers should be prepared to climb over rocks, cross slippery streams, and even hug some granite cliffs. The good news: the toughest part is the first 1.5 miles, meaning you can enjoy spectacular views the rest of the way.
---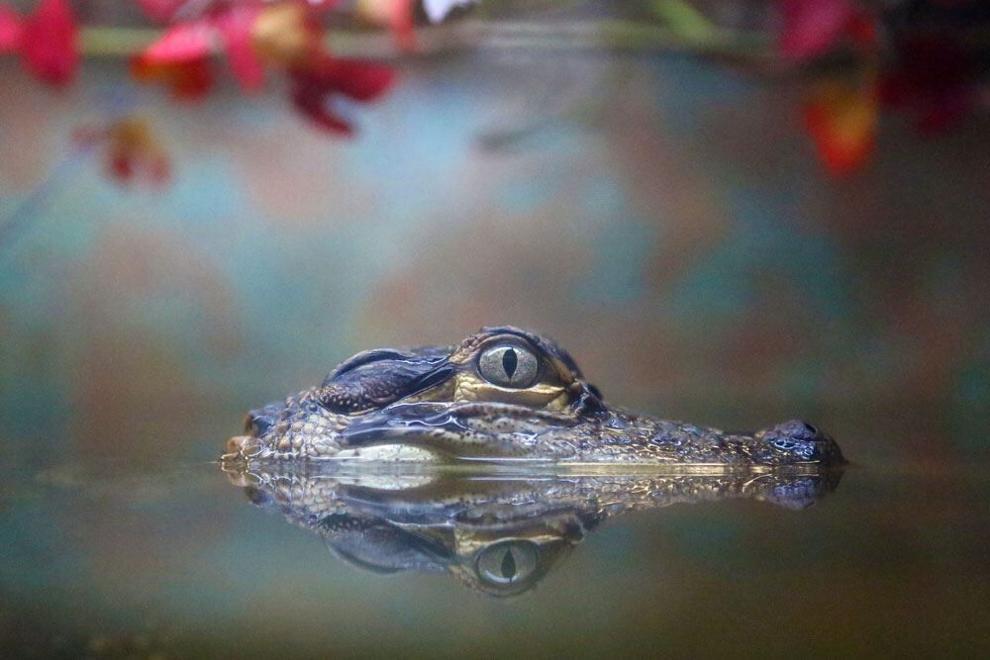 FAMILY
Greenville Zoo
Did you hear about the new Upstate resident whose arrival in February caused quite a stir? It was a baby giraffe at Greenville Zoo, adding to the menagerie that boasts over 90 species of animals. Leopards, lions, orangutans, red pandas, alligators and more are on display at a facility that teaches a message of conversation as it entertains children and adults alike. Greenville Zoo is located in Cleveland Park, making it an easy stroll from Main Street and other downtown attractions.
---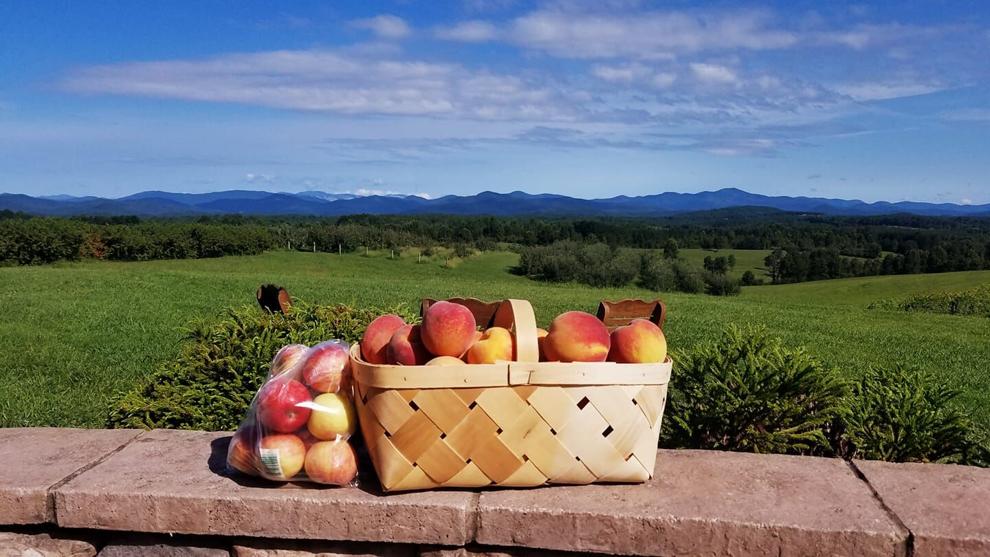 FAMILY & SENIORS
Chattanooga Belle Farm
With the Blue Ridge Mountains as a spectacular backdrop, Chattooga Belle Farm is a working farm, distillery and event barn located on what during the 1960s was the largest apple-producing area east of the Mississippi River. Today it grows several varieties of fruits, raises its own Black Angus beef, distills spirits, hosts weddings, and offers much more. Try a drink mixed with their moonshine, brandy or whiskey, browse the store, eat at the bistro or just enjoy the view.
---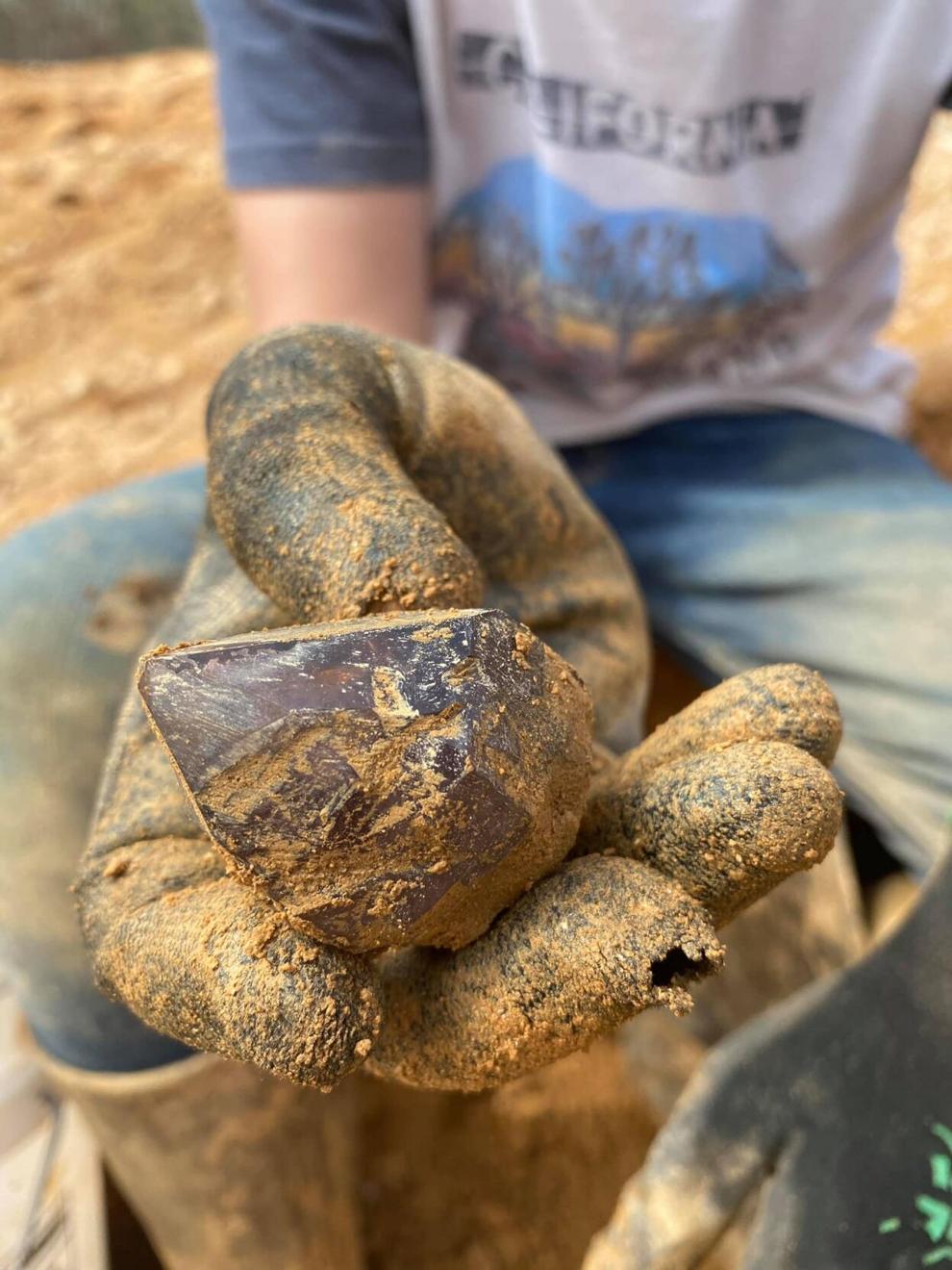 FAMILY
Diamond Hill Mine
Erosion of the Appalachians, one of the oldest mountain chains in the world, exposed an area near Abbeville brimming with a wide variety of quartz crystals. Today that same three-acre site is Diamond Hill Mine, where visitors have unearthed not just quartz, but also amethyst, garnet, beryl and epidote. Digging is allowed anywhere on the property, and visitors are encouraged to bring basics like gloves, extracting tools and sunscreen.
---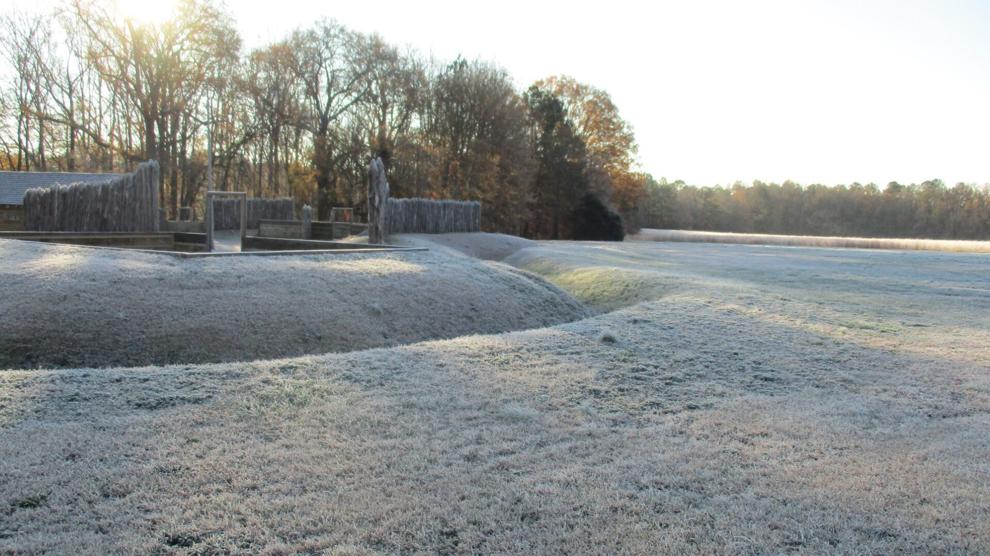 FAMILY & SENIORS
Star Fort
It's not a recreation—it's the real thing, constructed in 1780-81 by Colonials loyal to the King of England. Although it would be more expensive and take longer to build, engineer Henry Haldane eschewed the tradition square shape for a fort resembling an eight-pointed star, allowing for musket fire in all directions. On June 18, 1781, 50 Americans attacked Star Fort, now the centerpiece of the Ninety-Six National Historic Site. In 45 minutes, 30 were dead—in an assault thwarted in just 45 minutes. Star Fort stood, as it still does.
---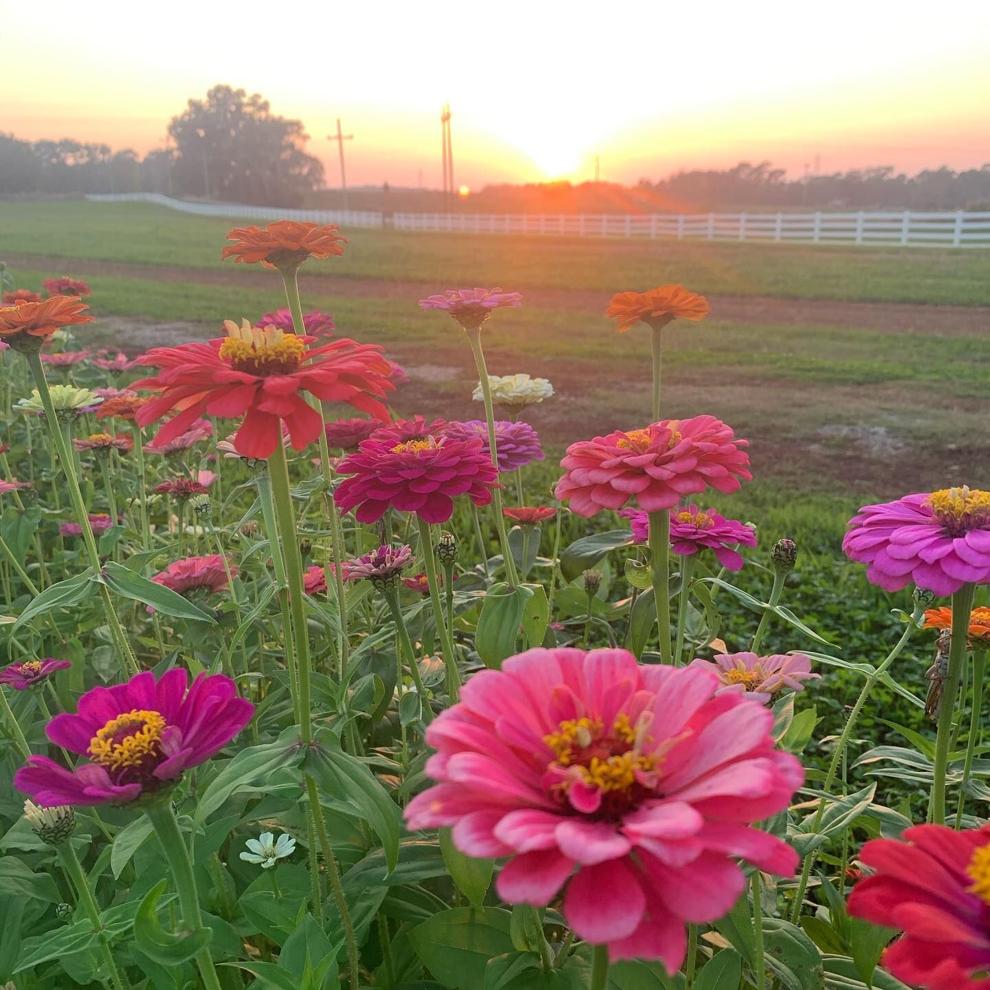 FAMILY & SENIORS
Denver Downs Farm
Owned by the same Anderson County family since 1869, Denver Downs Farm has been a cotton farm, a dairy farm, and is now a festival and entertainment site listed on the National Register of Historic Places. A corn maze, axe throwing, gem mining, cow milking, hayrides, pumpkin bowling, a petting zoo, climbing wall and zipline—you name it, Denver Downs Farm has it. Many of the attractions are also available in the evening hours, when they're viewed in a whole new light (or lack thereof). Seasonal festivals are also a mainstay.
---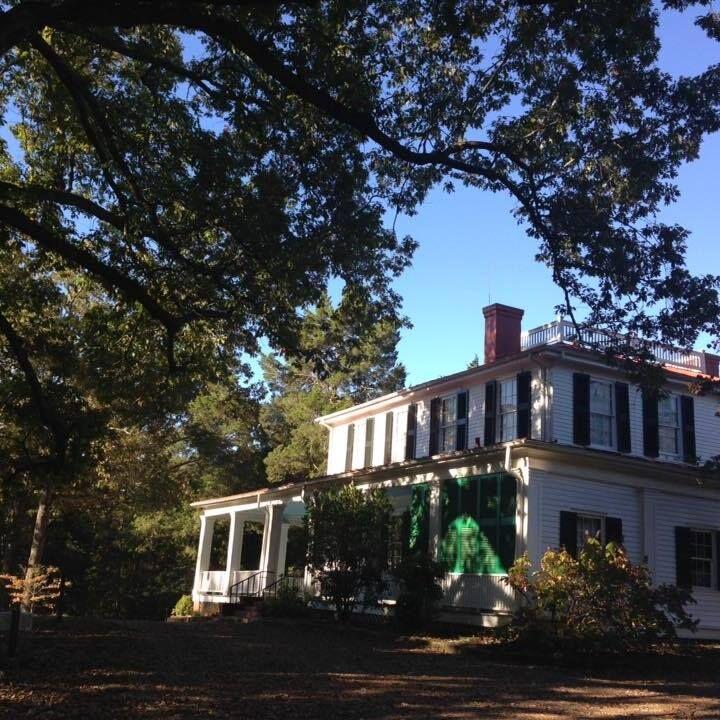 ADULTS
Town of Pendleton
Once a place Charleston plantation owners visited to escape the summer heat, Pendleton today boasts one of the nation's largest National Historic Districts in a lovingly preserved downtown. Several of the homes once owned by those Lowcountry planters still stand, and more than 50 buildings dating to the 18th and 19th centuries remain in the town or its environs. Pendleton has a bustling focal point in the rows of shops and restaurants at Village Green, while proximity to the college town of Clemson adds a trendy flair.
---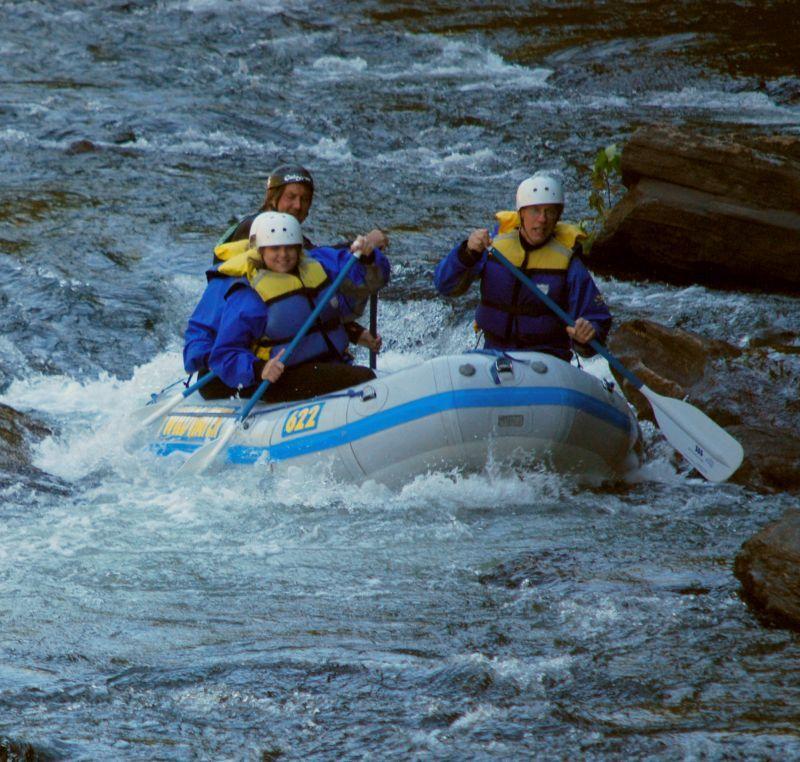 YOUNG PROFESSIONALS
Rafting the Chattooga
One of the capitals of whitewater rafting both in South Carolina and the Southeast, the Chattooga River flows between Georgia and the Palmetto State and attracts thousands of adventurous paddlers each year. There are some sections of the river that are moderately strenuous, and require no previous whitewater experience; and these are some intense sections for veteran paddlers only. Start by visiting a trusted local outfitter like Wildwater, based in nearby Long Creek—and hold on.
---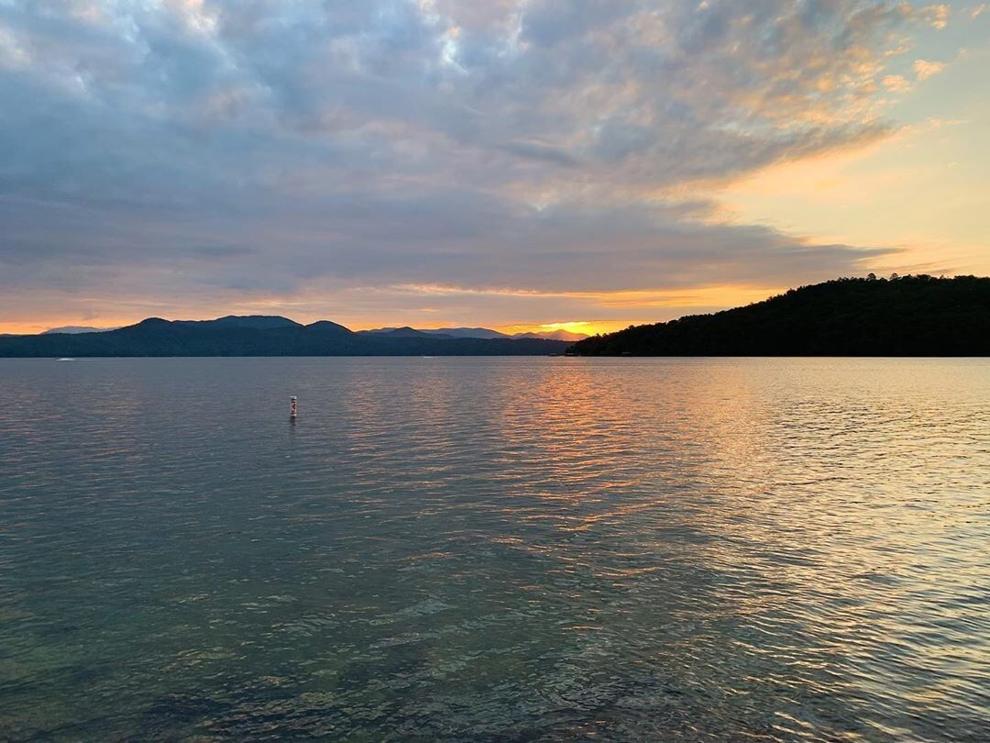 FAMILY & SENIORS
Devils Fork State Park
Lake Jocassee is a 7,500-acre lake fed by mountain springs and waterfalls, and renowned for its trout and bass fishing, waters clear enough for scuba diving, and largely undeveloped solitude. The only public gateway to the lake is Devils Fork State Park, which in addition to its four boat ramps and camping areas also features 30 villas with two or three bedrooms. Canoes, kayaks, pontoons and paddleboards can also be rented on-site.
---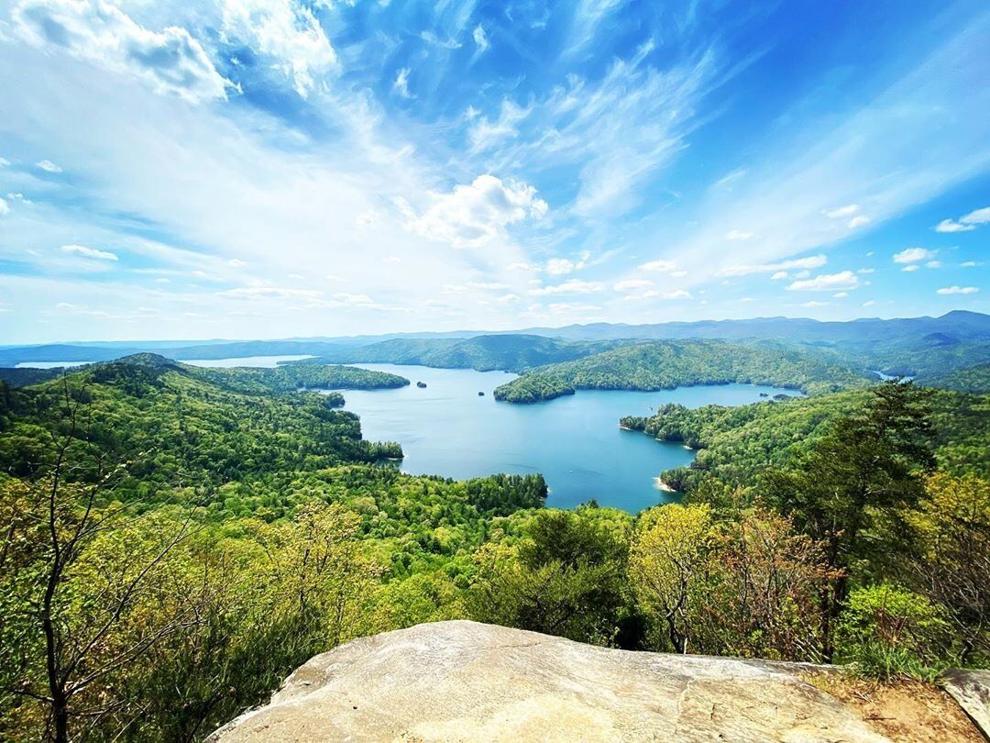 YOUNG PROFESSIONALS
Jumping Off Rock
For a very different view of Lake Jocassee and its associated gorges, take the road less traveled to Jumping Off Rock, which offers a magnificent panorama of the entire area from roughly 2,000 feet. It's often called the most breathtaking view in all of South Carolina, and it can take some effort to get there, beginning with a trek up a steep, bumpy gravel road. But there are waterfalls and other overlooks along the way, and the grandest view of the Palmetto State's mountains at the top.
---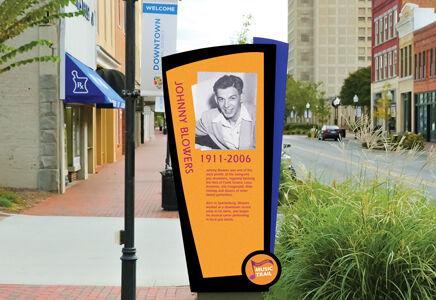 SENIORS
Spartanburg Music Trail
Marshall Tucker was a Spartanburg piano tuner whose name was taken by some local boys forming a rock band—and would eventually produce eight albums certified either gold or platinum. The Marshall Tucker Band is one highlight of the Spartanburg Music Trail, which winds for 30 minutes through downtown pointing out the people and places—like the building which was once a theater where Elvis played—that enriched the city's musical heritage.
---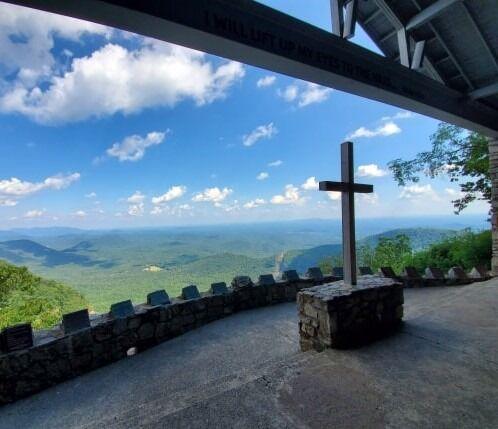 FAMILY
Symmes Chapel
Often referred to simply as the "Pretty Place" because of its views, the Symmes Chapel is located on the campus of YMCA Camp Greenville. Constructed in 1941 and overlooking the rolling mountains below, it's used for morning worship by campers, and has become a popular wedding venue. But it's also open to visitors in daytime when no other events are going, although guests are urged to check the chapel's schedule to avoid any potential conflicts.
---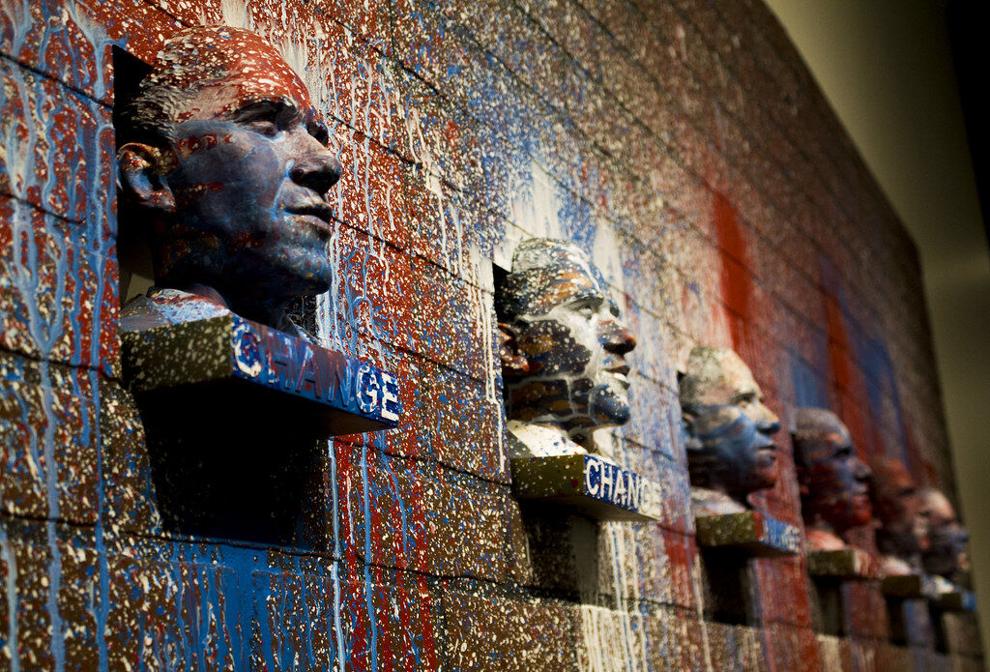 ADULTS
Spartanburg Art Museum
A regional museum promoting contemporary visual arts, the Spartanburg Art Museum makes the most of its slogan "small museum, big art." Located in a 3,000-square-foot space in Spartanburg's Chapman Cultural Center, the museum's calendar boasts a diverse range of contemporary exhibitions and a wide variety of educational and community programs for all ages and demographics. A permanent collection and changing exhibitions make the museum relatable to past, present and future alike.