The Pee Dee region of the state is home to many parks, farms and more. Interested in history? Thinking of taking a trip to Myrtle Beach but not sure what activities are safe and fun? Or are you thinking of doing something a little more low key like visiting a museum or public garden? Pee Dee has it all for you and your family. Check out these 25 things to do in the Pee Dee.
FAMILY
Historic Downtown Bennettsville
Take a stroll through history in Bennettsville. Some of these buildings have been part of the heart of the town for almost two centuries. Highlights of your walking tour should include: the Jennings-Brown House and the Bennettsville Female Academy, which was originally constructed in 1826 and served as headquarters for Union troops during the Civil War; The Gulf, a thriving Black business district for 100 years, and the Weatherly-Walker House, once a boarding house but now home to the Marlboro Arts Council.
---
FAMILY, KIDS & SENIORS
Southern African American Heritage Center
Felicia Flemming-McCall always wanted to open a museum highlighting the contributions of African Americans to the history of Chesterfield County. She grew up in the area, worked in the family funeral business and wrote a book before realizing her dream of making the museum a reality. You can share her large collection of African American memorabilia at the Southern African American Heritage Center.
---

ADULTS
Santee National Wildlife Refuge
Situated on the north shore of Lake Marion, the Santee National Wildlife Refuge provides an excellent opportunity to see a wide range of birds and other animals, from ducks and geese to endangered or threatened species such as American alligators and wood storks. The 13,000-acre Refuge offers opportunities for hiking, photography, hunting and fishing, as well as educational exhibits.
---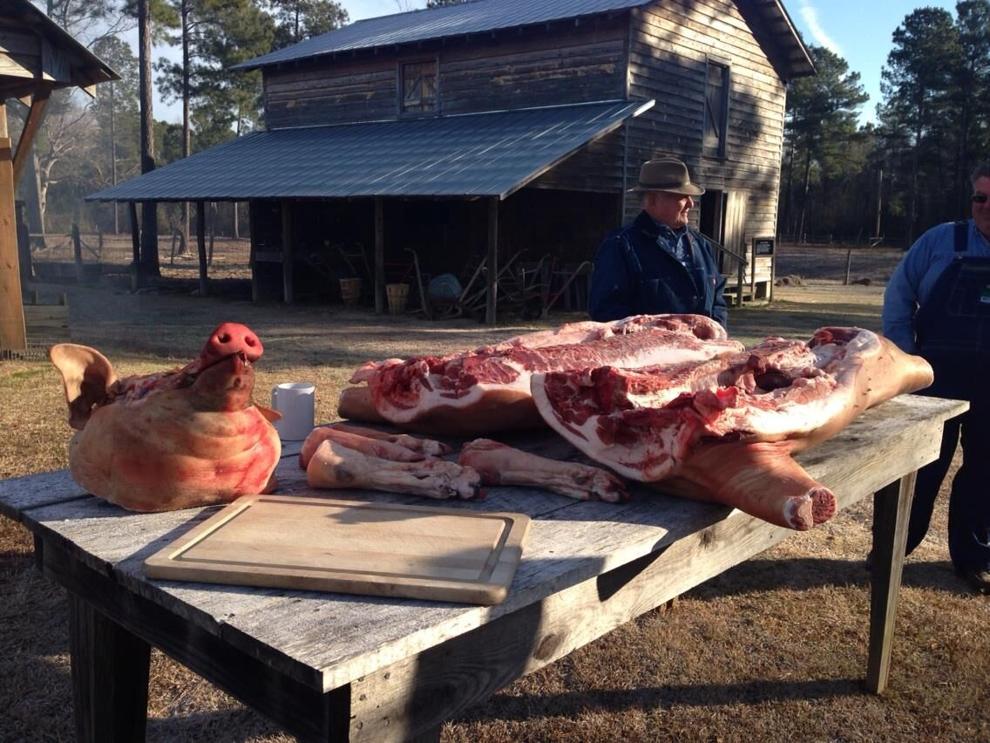 FAMILY
The L.W. Paul Living History Farm
If you are interested in learning about what life was like in Horry County in the first half of the 20th century, pay a visit to The L.W. Paul Living History Farm. You'll get a firsthand look at how farm families survived and even thrived from 1900 to 1955. The 17-acre working farm is part of the Horry County Museum.
---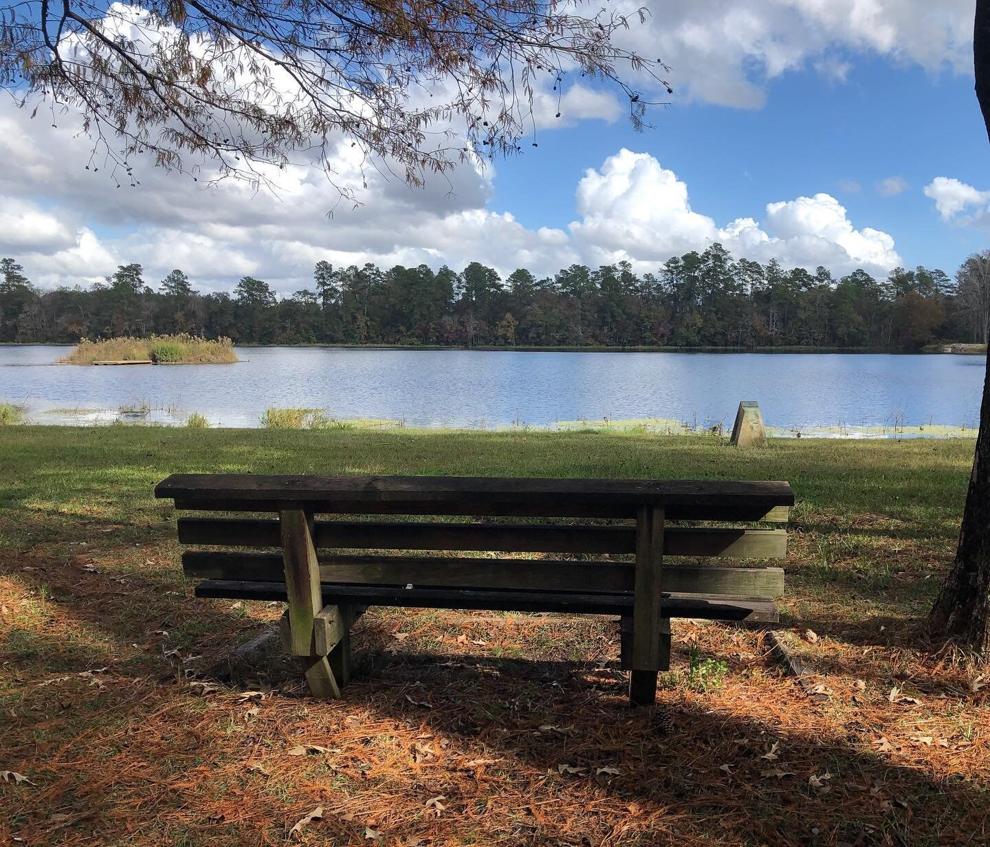 FAMILY
Little Pee Dee State Park
If fishing is your thing, Lake Norton, part of Little Pee Dee State Park, is calling your name. But there's much more to do at the park than hauling in bream, catfish and bass on the 54-acre lake. You also can enjoy one of 32 campsites, a boat ramp, nature trails and picnic shelters in the 835-acre park. Don't forget to take a look at Carolina Bay, a geological depression found only along the Atlantic Coastal Plain.
---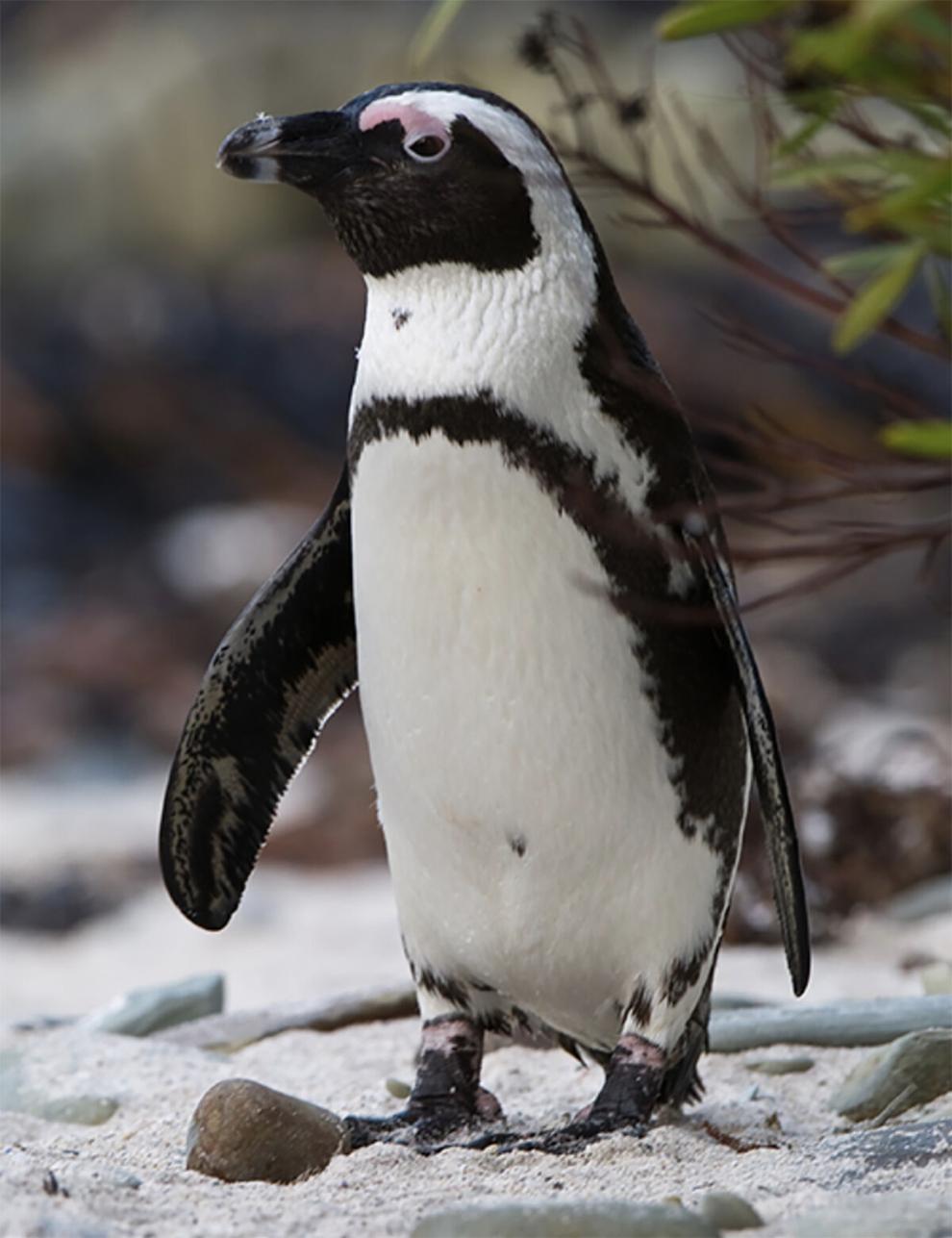 FAMILY
Ripley's Aquarium of Myrtle Beach
Are you in the mood to converse with a jelly fish, hold a horseshoe crab in your hands or get up-close with a stingray? Are you looking to be face-to-face with a deadly shark or a giant sea turtle? You'll find all this and much more at Ripley's Aquarium of Myrtle Beach. Ripley's Entertainment offers other fun adventures in Myrtle Beach, including Ripley's Believe It Or Not, Ripley's Haunted Adventure and Ripley's Marvelous Mirror Maze.
---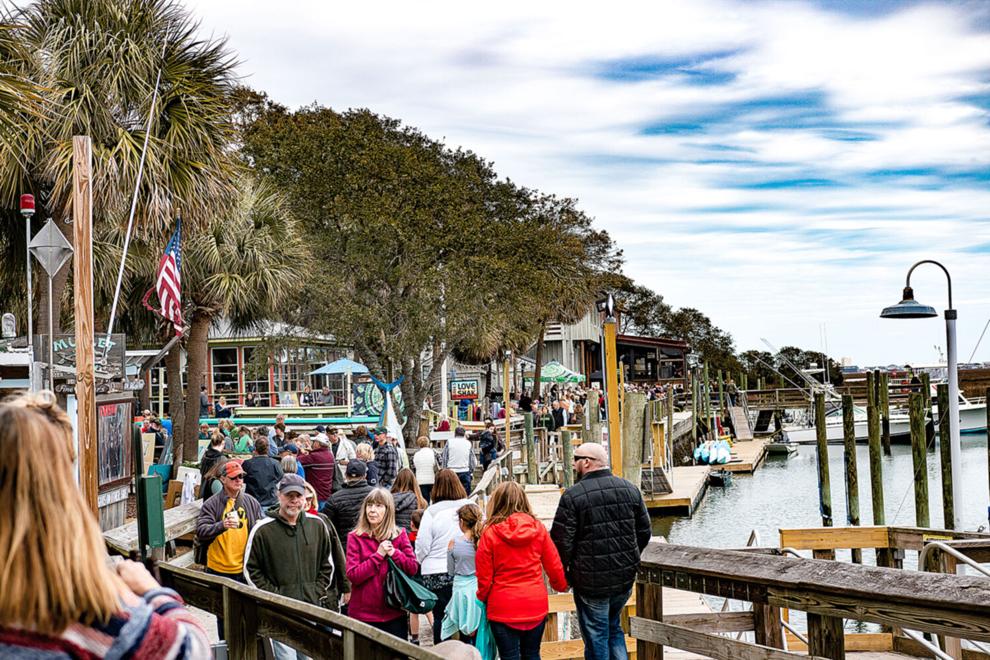 ADULTS
The MarshWalk at Murrells Inlet
At one time, Murrells Inlet was a tiny fishing village along the Carolina coast. Now, the MarshWalk, located in the heart of town, offers one of the best places in the area to eat fish. The half-mile-long wooden boardwalk is home to nine restaurants, each of them offering fresh fish in some way, shape or form, along with other delicacies. Visitors to the MarshWalk also can enjoy live music and an array of local events.
---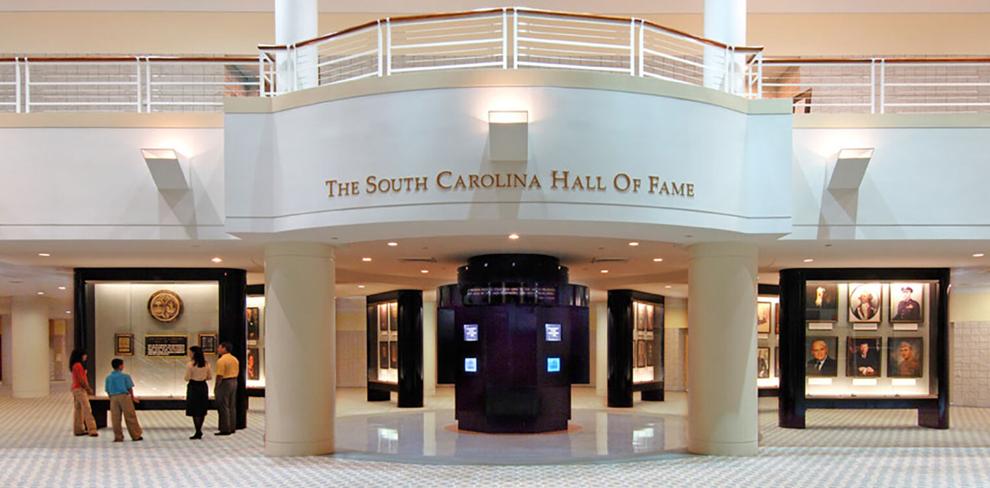 FAMILY
South Carolina Hall of Fame
So you think you're an expert on the Palmetto State? Find out if you are and be introduced to the people who helped form the state's extensive history at the South Carolina Hall of Fame. You'll learn about the people who made the state what it is today, icons who were around from the Revolutionary War to the present, including three of the most recent inductees: educator Elizabeth Evelyn Wright; artist, educator and museum director Dr. Leo Twiggs; and musician and philanthropist Darius Rucker.
---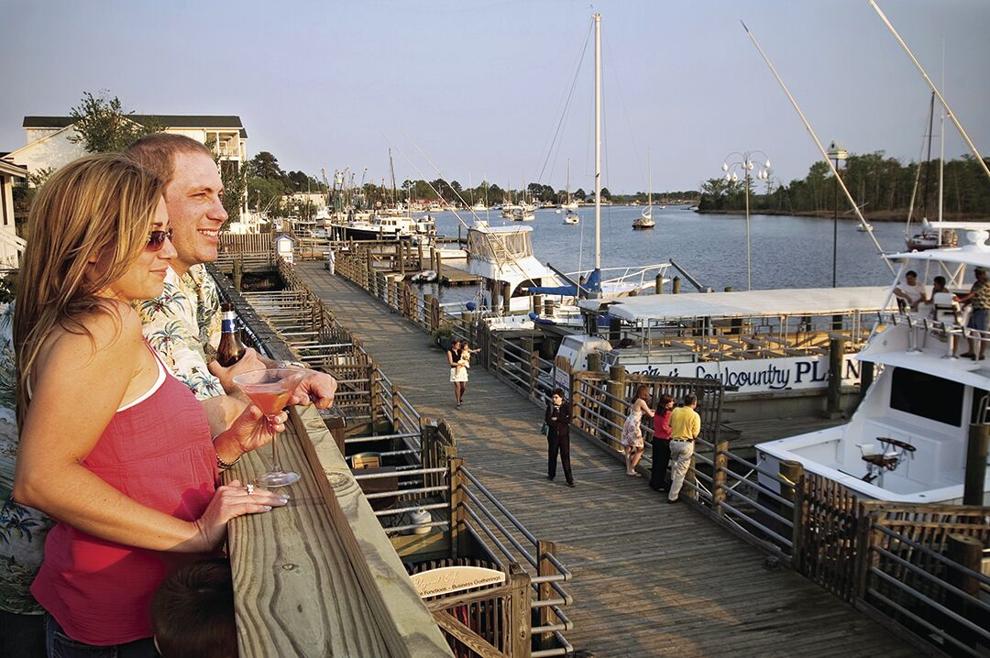 YOUNG PROFESSIONALS
Georgetown Harborwalk
The Harborwalk, located in the historic district of one of South Carolina's oldest municipalities, offers an array of shopping and dining options. You can stroll along the quarter-mile boardwalk, visiting or just peeking through the windows of antique stores, bookstores, boutiques, art galleries, farmers markets and more. When you finish shopping, you can enjoy just about any type of meal at one of the Harborwalk's award-winning restaurants or simply take in the views of the Sampit River.
---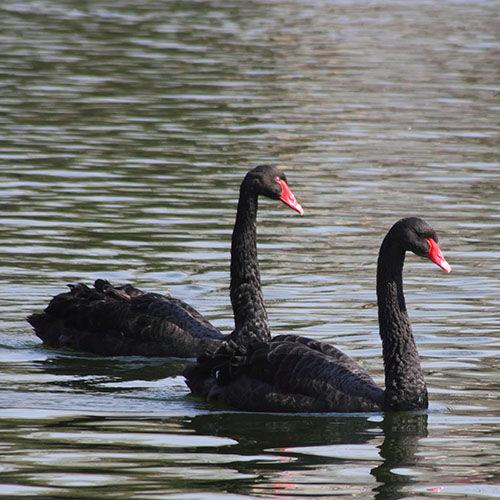 FAMILY
Swan Lake Iris Gardens
The only public park in the United States that is home to all eight species of swans, the Gardens also offer visitors a look at some of the most intensive plantings of Japanese iris, which bloom every year in May and June. Other attractions include camellias, azaleas, day lilies and Japanese magnolias, as well as a butterfly garden, a chocolate garden and festivals throughout the year. Sight-impaired people can enjoy the Gardens along a Braille trail.
---
ADULTS
Vereen Memorial Gardens
If you love the great outdoors, you won't want to miss Vereen Memorial Gardens. The park offers plentiful hiking trails, along with wooden boardwalks that traverse salt marshes and various islands and meander through botanical gardens. When you need a break from hiking, you can enjoy views of the Intracoastal Waterway from a gazebo or an observation deck. Picnic tables and shelters are available as well.
---

ADULTS
The Rice Museum
The history of rice in South Carolina is centered on Georgetown, and the Rice Museum tells the story of how the crop launched a vitally important industry in the Palmetto State. Built in 1842 and originally serving as a law court and jail, it was the first building in Georgetown to be added to the National Register of Historic Places. The museum's collection includes maps, artifacts, dioramas and paintings.
---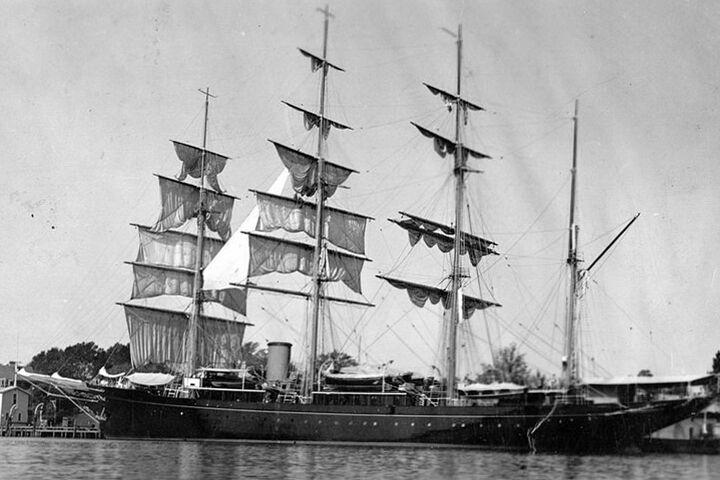 YOUNG PROFESSIONALS
South Carolina Maritime Museum
The second largest port in the Palmetto State, Georgetown is the location of The South Carolina Maritime Museum, a collection of interactive exhibits, programs and events related to the state's relationship with the sea. The museum also is home to the Fresnel lens of the old North Island lighthouse, a type of lens that has been referred to as "the invention that saved a million ships."
---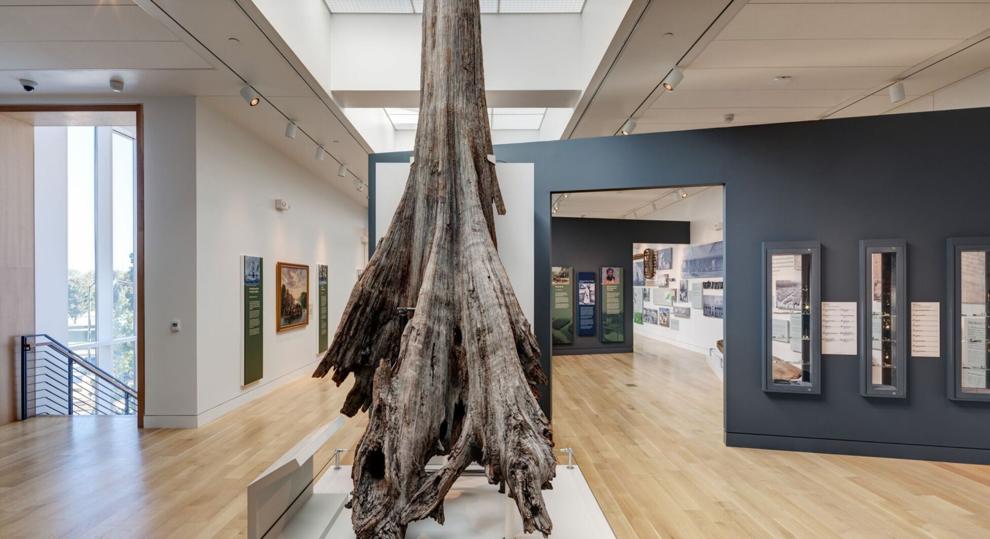 FAMILY
Florence County Museum
Where can you find exhibits, listen to lectures and participate in family-oriented programming concerning just about anything you might want to know about the Pee Dee region of South Carolina? Where can you learn about everything from ancient reptiles and trees to the Civil War, Native Americans who once live in the Palmetto State and fragments of an atomic bomb that was accidently dropped on the Mars Bluff community in 1958? Check out the Florence County Museum.
---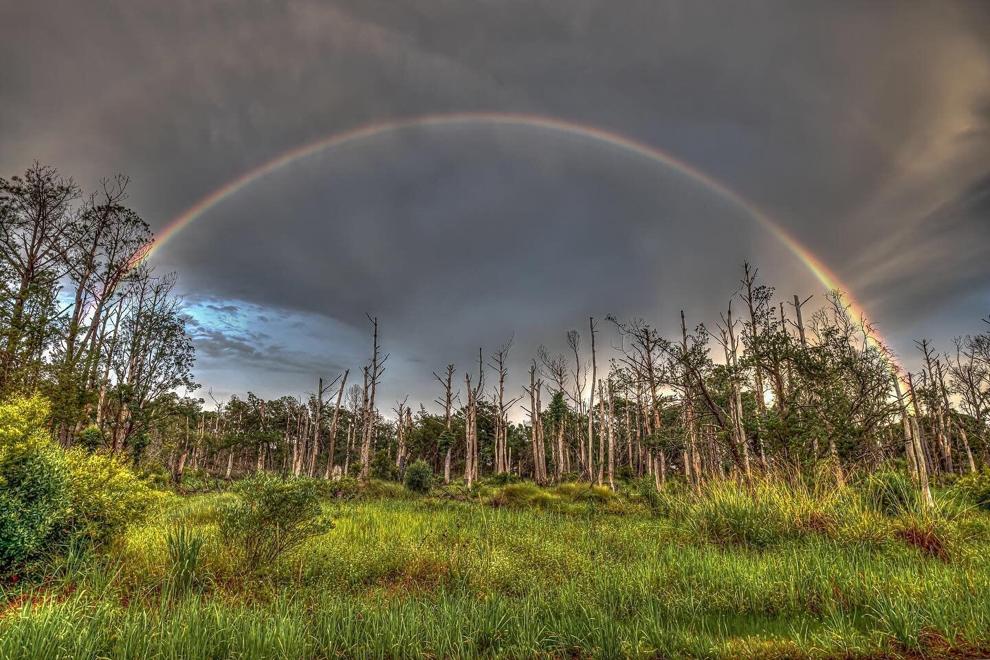 FAMILY
Huntington Beach State Park
Does a state park need to offer local residents and visitors more than a place to view wildlife such as birds and alligators, the opportunity to see a breathtaking sunrise over a beautiful, three-mile-long beach, and a coastal exploration program that teaches visitors about the park's wildlife or about hobbies such as kayaking, birding or beachcombing? At Huntington Beach State Park, you'll also get the chance to tour Atalaya, the winter home of sculptor Anna Hyatt Huntington and her philanthropist husband, Archer Huntington.
---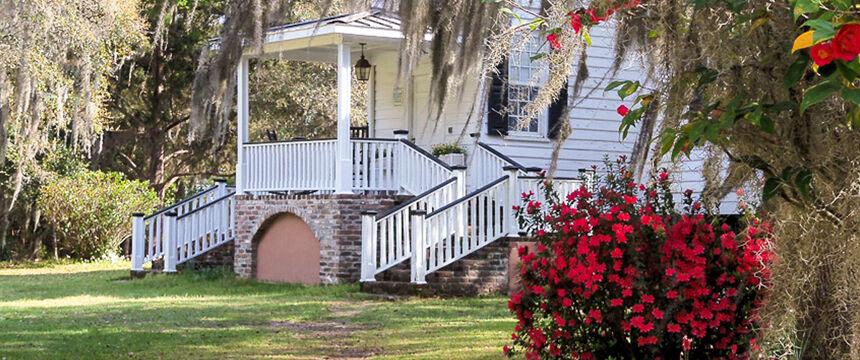 SENIORS
Hopsewee Plantation
Take a peek into history at Hopsewee Plantation. Within shouting distance of the North Santee River, the house was built four decades before the Revolutionary War. You can take a guided tour of the historic home, attend a workshop to learn about sweetgrass basket weaving or simply enjoy the plantation's lush surroundings. You also can learn about the experiences of enslaved Africans and how they contributed to the wealth and influence of South Carolina.
---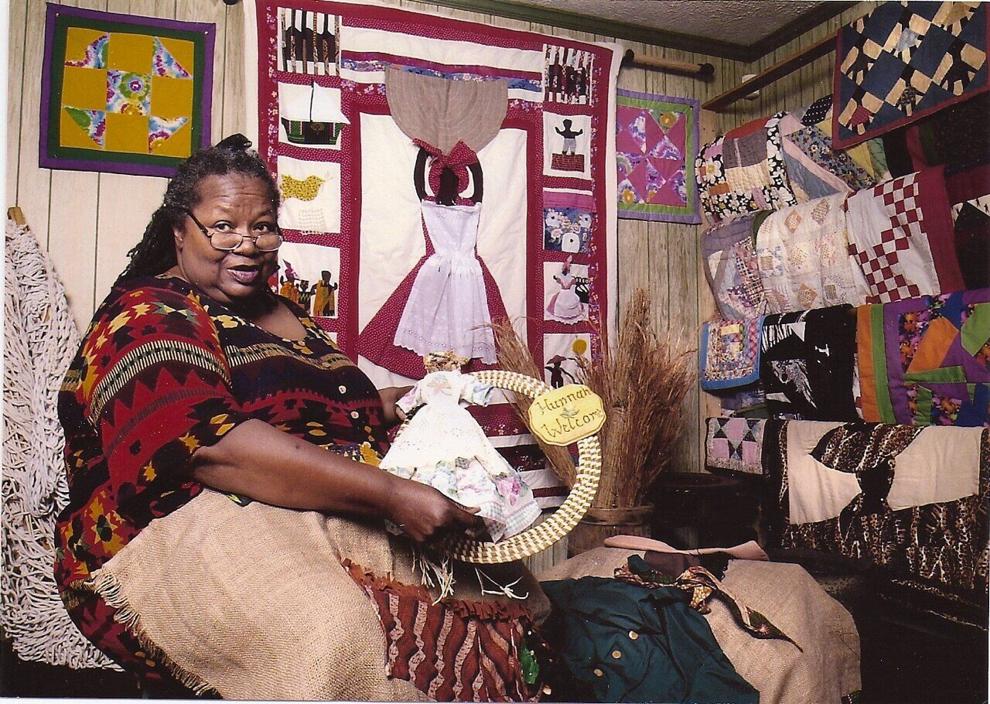 YOUNG PROFESSIONALS
Gullah Museum
The approximately 645,000 Africans who were brought to the United States as slaves spoke at least 10 different languages. Finding it necessary to communicate with one another, they developed a common tongue: Gullah. Did you know that the term "cowboy" actually originated in the Gullah Geechee culture in South Carolina? You'll learn much more than that at the Gullah Museum, established by artist and storyteller Vermelle "Bunny" Smith Rodrigues and her husband, historian Andrew Rodrigues.
---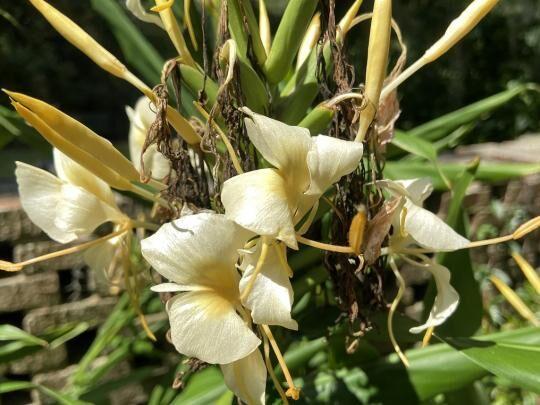 FAMILY
Brookgreen Gardens
The purpose of Brookgreen Gardens, established as a not-for-profit corporation in 1931, is to collect and exhibit American figurative sculpture and the plants and animals native to the Southeastern United States. You'll find all this and more at "the finest outdoor museum of its type in the world." Don't miss The Nights of a Thousand Candles, a holiday celebration where staff and volunteers actually light up 2,700 candles each night.
---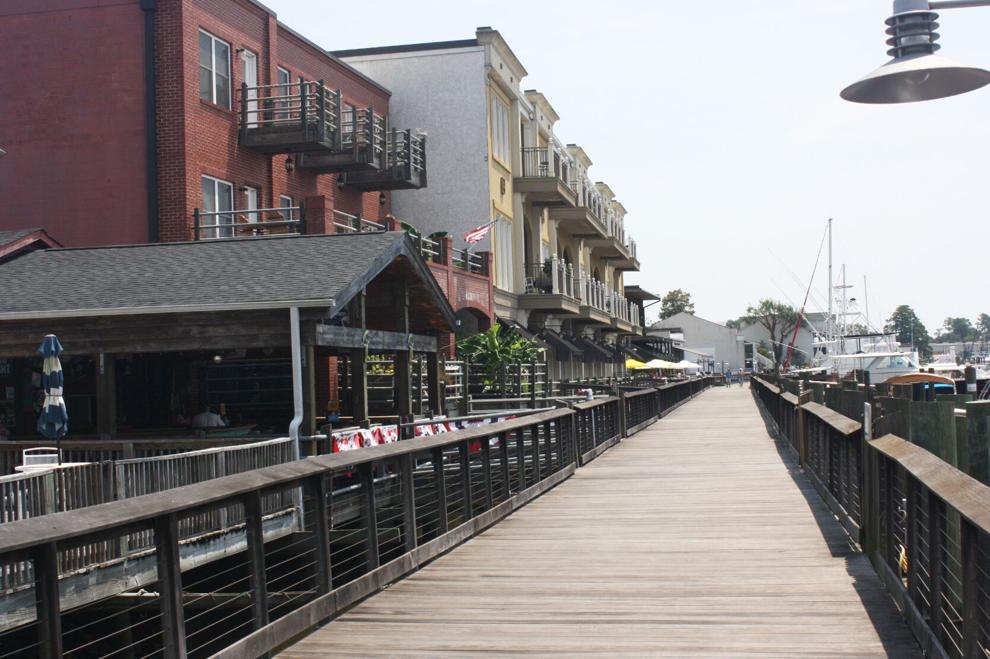 ADULTS
Georgetown Chamber of Commerce
For more than a century, the Georgetown Chamber of Commerce has served the community as the voice of business, but the Chamber also can direct you to the best places to find everything you ever wanted to know about visiting South Carolina's Hammock Coast. From the Maritime Museum in Georgetown to Brookgreen Gardens in Murrells Inlet and every place of interest in between, the Chamber can help you plan your vacation agenda.
---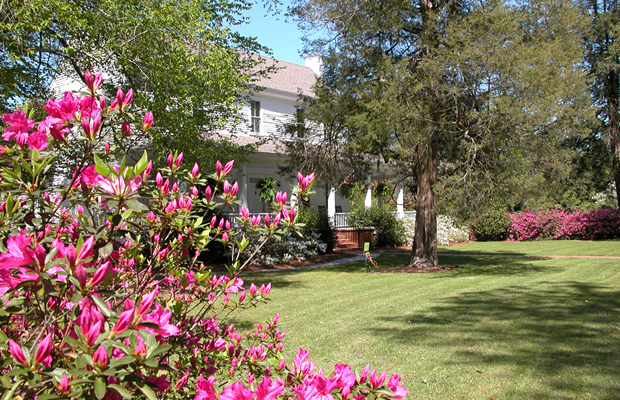 FAMILY
City of Hartsville Tourism
In spite of its small size, there's lots to do in Hartsville. With a population of under 10,000, the town is home to the Governor's School for Science and Mathematics and also offers a wide range of cultural activities and recreational opportunities. For example, the Veteran's Memorial and Veteran's Walk, located in Burry Park, are dedicated to those who wore the uniform of the U.S. armed services during five wars. And Kalmia Gardens of Coker University includes boardwalks and trails that will give you an up-close look at diverse animal and plant life.
---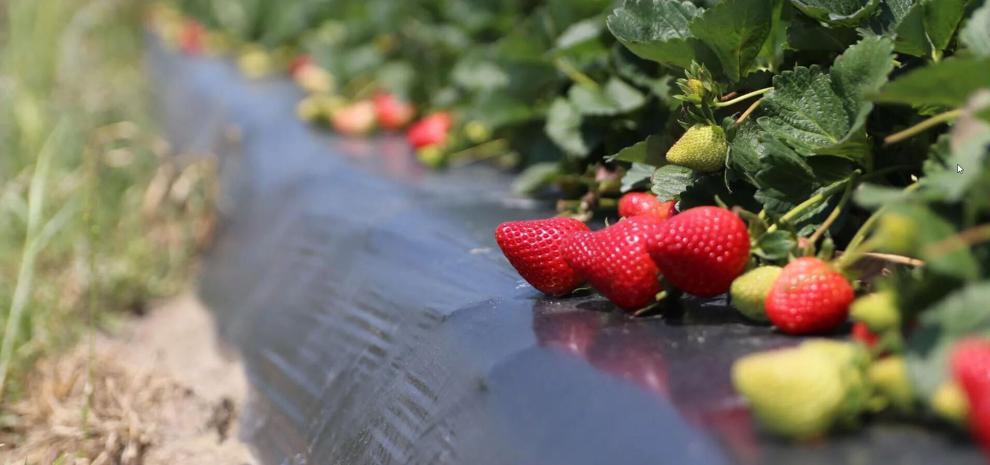 FAMILY
McLeod Farms
Local schoolchildren visit McLeod Farms to learn about how fruits and vegetables are grown, and you can, too. The family-owned and operated farm has been around since 1916, and though technology has changed the way crops are grown and harvested, one thing has remained constant for more than a century: The fifth generation of McLeod's are now tending to 4,000 acres of row crops, 1,000 acres of peaches, 60 acres of strawberries and 40 acres of other fruits and vegetables. And don't forget to drop by the McLeod Farms Antique Museum.
---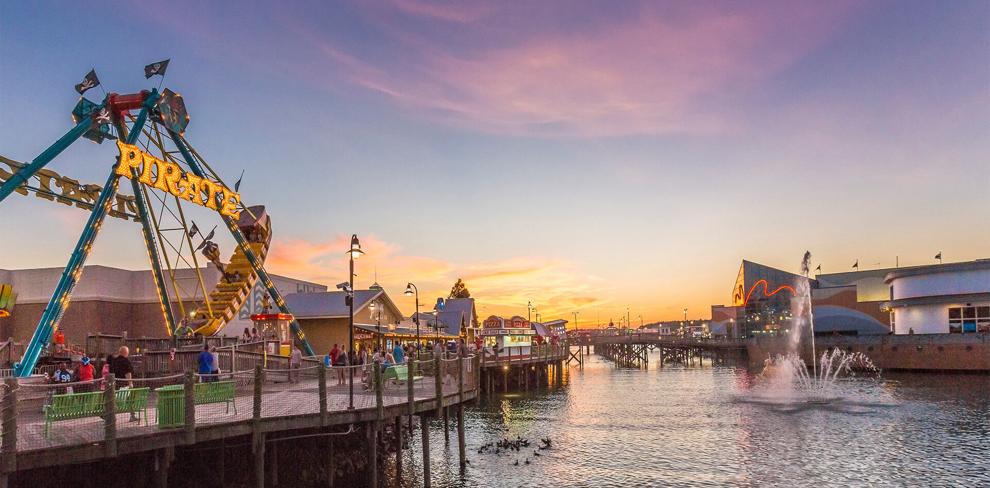 FAMILY
Broadway at the Beach
Restaurants, bars, shopping, entertainment and a myriad of attractions – all of this and more is available at Broadway at the Beach in Myrtle Beach. Attractions for young, old and in between range from Legends in Concert – a live show that is a tribute to five great acts – to Backstage Mirror Maze – more than 2,000 square feet of surprises, dead ends and confusing reflections. You also can try your hand at TOPGOLF, visit the Myrtle Waves Water Park or drop by WonderWorks, "an amusement park for the mind."
---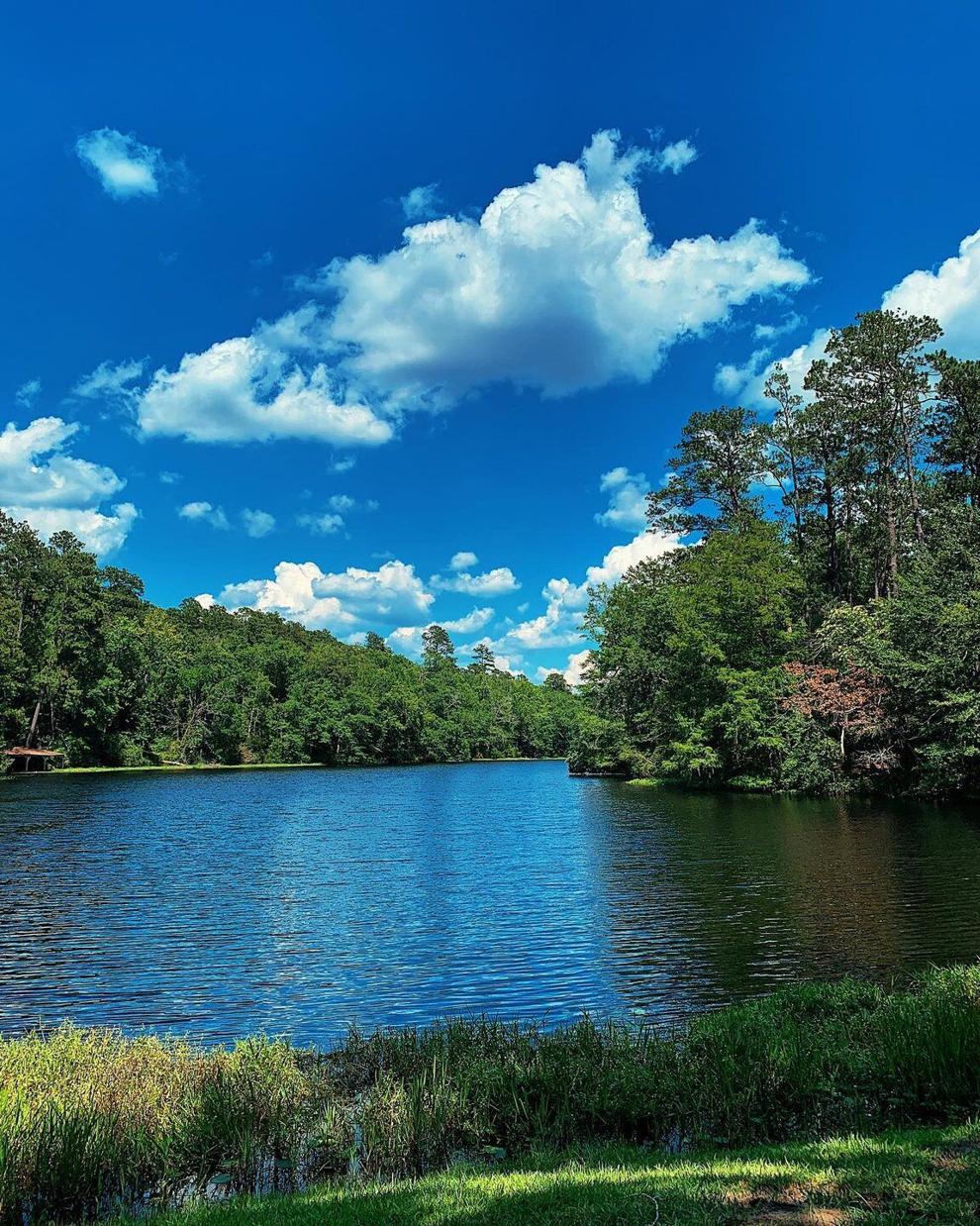 ADULTS
Poinsett State Park
If you are interested in becoming "an ultimate outsider," Poinsett State Park is probably a good place to start. The park features 25.6 miles of biking, hiking and running trails and 50 campsites, 24 of them with power. In addition, you can rent one of five cabins, and all you'll have to bring along are your clothes and food. Located on Levi Mill Lake, you'll also have the opportunity to fish, swim, boat or just enjoy being near the water. The park was placed on the National Historic Registry in 2016.
---

YOUNG PROFESSIONALS
Franklin G. Burroughs – Simeon B. Chapin Art Museum
The only art museum on the Grand Strand, the museum is located in a building constructed in 1924 by textile magnate Eugene Cannon. Visitors can see four art collections: The Waccamaw Arts & Crafts Guild Collection; The Bishop Collection of Antique Maps & Historical Prints; The Barbara Burgess & John Dinkelspiel Collection Of Southern Art; and The Museum Collection of Gifts & Purchases.
---

ADULTS
Florence National Cemetery
The cemetery's roots date back to the end of the Civil War, when Union soldiers who died in the nearby prison camp were buried there. It serves as the last resting place for the first female service member buried in a national cemetery. Hoping to find her husband, she disguised herself as a man. However, she was captured Confederate troops in Charleston and sent to the prison camp in Florence. A physician discovered her identity, and she remained at the prison, serving as a nurse. Budwin died at the camp and was buried with full military honors.